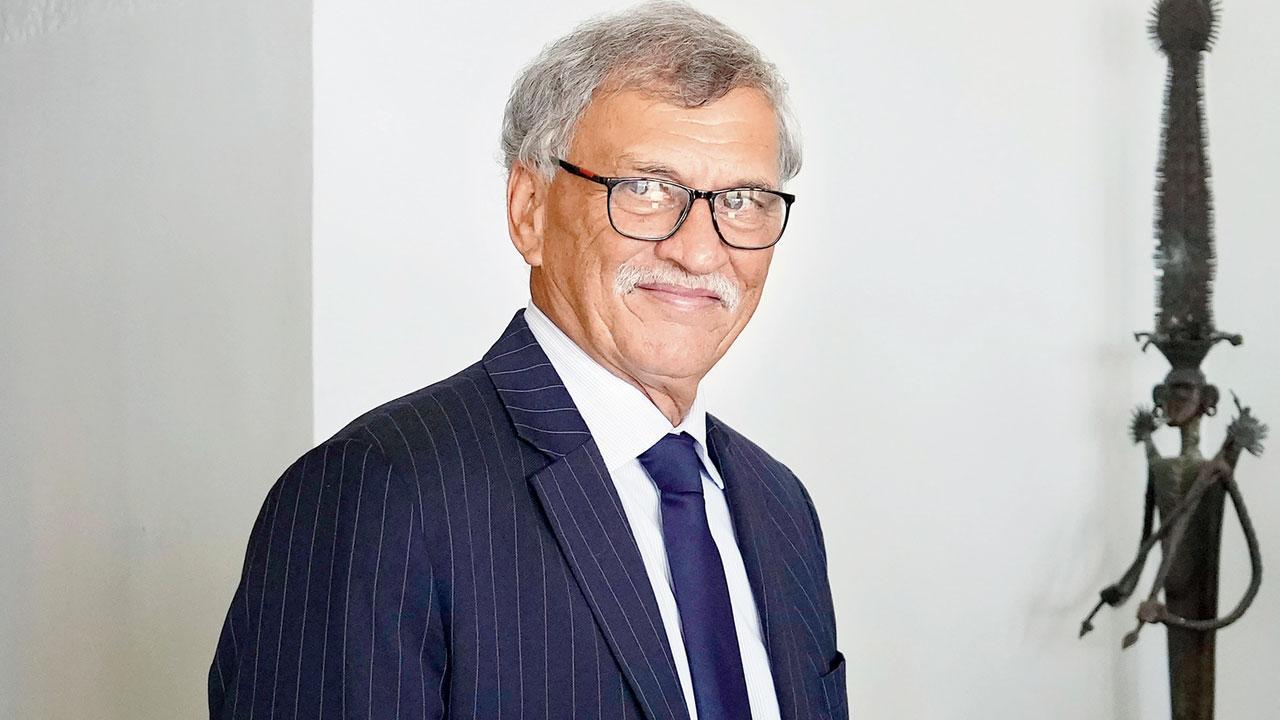 dear roger,
Your appointment as the Chairman of the Board of Control for Cricket in India prompted me to consider your association with cricket.
Three seasons before making his India debut in the Bangalore Test against Pakistan in 1979, he achieved domestic fame with a Ranji Trophy record with an opening wicket of 451 runs with Sanjay Desai (for Karnataka against Kerala in 1977–78) .
I have a Sportsweek magazine report from South Zone Round Up, which states: "It was an extraordinary match, for Karnataka to win by an innings without losing a single wicket. Before the close of the innings, Desai and Binny put on 451 runs for the first wicket, the first 218 and the latter 211. The stand set several records, the most prominent being that it is now the best opening partnership in the tournament, the previous best being 405 by MS Gupte and C Chauhan.
Two years later, the first half of the day while in sixth grade, I was completely out of concentration while I wondered who won the toss in the first India vs Pakistan Test in Bangalore, where you had the honor of making your Test debut . Your home ground, Chinnaswamy Stadium.
You scored 46 runs in your lone innings without taking any wickets. Quite a quiet Test for you in New Delhi followed by a good Test in Mumbai where you got three dismissals in the Pakistani batting line-up within 42 runs. It started with Majid Khan, then Zaheer Abbas and Javed Miandad.
Experts agreed that Zaheer's off-stump dislodge was one of the two magic balls in Tests, the other being Kapil Dev's delivery from the same batsman who took bail in the second innings.
The team management picked you in all the six Tests against Pakistan and the Golden Jubilee Test against England at Wankhede, it was a tribute to your skills.
On the 1980–81 tour of Australia and New Zealand, you were dropped after India failed to win the opening Tests of those series in Sydney and Wellington.
The road got tough. You missed the 1982-83 tours of Pakistan and the West Indies but were part of India's 1983 World Cup squad. You took 18 consecutive wickets for the tournament and your four-wicket haul against Australia (which included left-handers Graeme Wood, Graham Yalop and David Hook) that confirmed India's semi-final entry was worthy of the man-of-the-match. – Match Rewards. And that image of you, pleased with your catch and the bold effort that sent Yelop back at Chelmsford, should count as a memorable one.
Like many of your 1983 colleagues, you were part of the cricket team's 1985 World Championship winning team. The opening hours of 3rd March should have been spent studying for my SSC exams. Instead, I tuned in to watch the India vs Australia game, which you and Kapil Dev made special for in your early days in Australian batting. Wood and Border were bowled and you got the last man alderman, just like that to cover up the Australian innings. Reaching the 164-target was no big deal and India entered another big semi-final. You could not be a part of the final against Pakistan due to ill health and The Sportstar did not miss to highlight your performance with the image of Adrian Murrell collecting the ball. An extended caption read: "A flu bout forced him to sit out of the WCC finals. But Binny can be proud of the fact that he did well in the earlier matches and deserved a great win. was given the status of facilitator." In fact, 4 for 35 in 8.2 overs in the opening game against Pakistan at the Melbourne Cricket Ground played a vital role in bowling out Pakistan for just 183 runs.
The three-Test series on England soil that ended in a 2–0 victory for India also marked Binny's performance. At Leeds, where India assured a rare series win in England, you took 5 for 40 in just 13 overs to help bowl out England for 102. Two wickets were welcomed in the second innings as well.
Less than a year later, you played your last Test—against Pakistan at the same ground where your traditional form of the game originated—the Chinnaswamy Stadium in Bangalore. It wasn't a memorable game for you, but you did something earlier in the series that is quite remarkable – six wickets to bowl Pakistan out for 229 in reply to India's 403 in which you got an unbeaten 52. Jolly Roger! Their cover shouted Sportsworld, followed by the words, "Recall Binny saves Calcutta Test from boredom."
Your interview in the same magazine was not pleasant to your fans after the selectors dropped you for the 1988-89 West Indies tour. We never understood why you were invited to camp hoping to be a part of the tour party and then dumped. We admired your courage when we read how you left camp after the squad was announced for the West Indies and refused to be a prolific net bowler.
You've generally been a nonjudgmental person, Roger. And later on, as the national selector, you took decisions, or took decisions, only keeping in mind the advantage of Indian cricket. We have heard how you distanced yourself from selection meetings when there was talk about your son Stuart.
Being the BCCI President is a different cup of tea. We don't see you rocking boats, but we do expect a voice of reason. Be the man you are.
Regards,
Clayton
Mid-Day's Group Sports Editor Clayton Murzello is an open-minded purist.
He tweeted @ClaytonMurzello. Send your feedback to mailbag@mid-day.com
The views expressed in this column are those of the individual and do not represent the views of the paper.