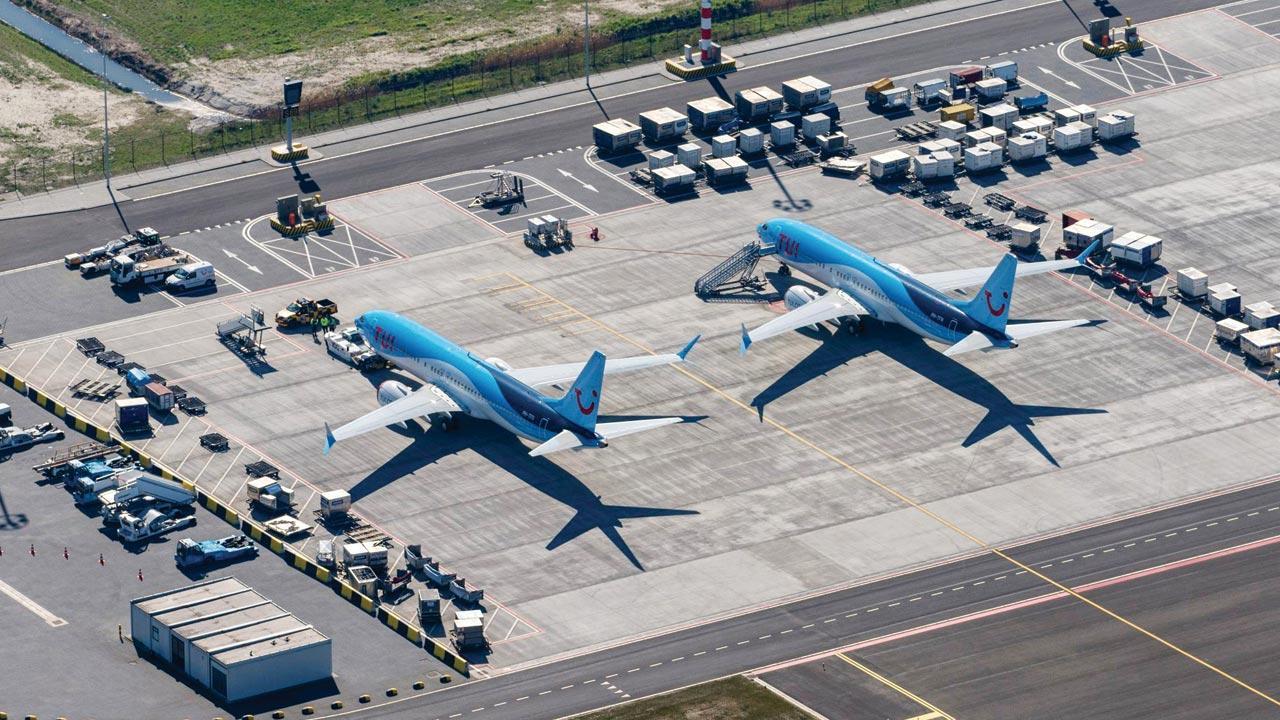 Let me ask you a question, not a difficult one. Would you invest your money in a company that was performing well on the stock exchange but was recently exposed as unethical, corrupt and deceptive, taking shortcuts and compromising on quality and safety by making dangerous products?
Yes you will, I know. You don't care that the company itself has the devil's morals, as long as your investment makes you rich. We are all big boys, you tell me, we understand that corporations are run for profit and nothing is golden when it comes to shining. A company should not be judged by a scam, you say; Everyone has secrets, everyone makes mistakes.
For example, you will tell me that earlier this month US regulators detected cancer-causing chrysotile fiber, a type of asbestos, in a sample. Did I really believe that people would stop using that amazing J&J baby powder because of that?
But what if hundreds of people died because of the dark deeds of one corporation? Will you still return that horse? I'm thinking of Seattle-based Boeing, which was once the maker of the world's safest airplane, and renowned for its focus on engineering and excellence. until its new CEO decided that money was more important.
Five months after the company launched its Boeing 737 MAX in 2018, two planes crashed shortly after takeoff; 346 people died. Years of investigation that followed revealed that Boeing was aware of the fatal flaw in detail, but decided to remain silent about it so as not to affect their sales and share price.
Even after news of the first crash in 2018 – a Lion Air plane taking off from Indonesia – Boeing refused to ground the 737 MAX fleet. He blamed the pilot in an internal memo, calling the airline "idiots".
Would you put your money in the shares of this company today?
I've always argued with the aviophobe, citing statistics proving you're more likely to die crossing the road than you are flying. It's still true. But what happened at Boeing was not the result of bad engineering but the result of human greed. The company decided that excellence costs too much money and takes too long; He needed a quick return.
It is a virtue not just of Boeing but of every other corporation in the capitalist economic system that glorifies making money as a worthwhile goal in itself. The characteristic that makes Boeing greedy is present in every other corporation, regardless of what it manufactures.
I want to travel by horse cart for the rest of my life.
Story in a nutshell – Boeing was once a prestigious, prestigious American company that respected and valued engineering excellence. Its thousands of employees and the planes they built were the pride of America. However, when European Airbus Corporation began to take the lead in market share, Boeing decided to grow by merging with McDonnell Douglas, another airline with a dramatically different culture.
The CEO of that company, Harry Stonecifer, ended up as CEO of Boeing. He despised engineers as arrogant and went on a cost-cutting spree. A company where anyone can express concern and everyone learn from each other's mistakes has become a company where speaking up can cost you your job.
When Airbus launched a new fuel-efficient plane called the AIRBUSneo, Boeing decided against developing its new fuel-efficient plane—it would take a decade and cost billions.
Instead, they decided to install more fuel-efficient engines on their older Boeing 737 planes, which had been flying since 1967.
But the new engines were larger and heavier and had to be mounted higher and higher. This caused flight problems when the plane was speeding up. To counter this, Boeing installed a small piece of software called the Maneuvering Characteristics Augmentation System (MCAS) that would override the pilot and push the nose down if it felt the angle of the plane was too steep.
Boeing decided to keep the MCAS a secret from everyone, including the pilots, because revealing it would have meant costly simulator retraining for the world's 34,000 or more pilots. But it was the MCAS that pushed down the noses of the planes after Lion Air and Ethiopian Air took off, no matter what the pilots did to climb.
No one knew it was MCAS. Nobody had told them. The death was quick and devastating.
It is a sign that Boeing, which at the time lost $11 billion on Wall Street in two days and was fined $250 billion, is flourishing again. Mumbai-based startup Akasa Air recently announced an order for 72 Boeing 737s worth $9 billion. SpiceJet announced that it will resume taking deliveries from its 155-strong order.
As for me, I wonder what new secrets airplane manufacturers are hiding. Should you even fly at all? You probably won't be able to escape it, but here's my advice- don't relax.
Don't sit back
Don't enjoy flying.
Looked here and there. CY Gopinath, in Bangkok, casts unparalleled light and shadow on Mumbai, the city he grew up in. You can contact him at cygopi@gmail.com
Send your feedback to mailbag@mid-day.com
The views expressed in this column are those of the individual and do not represent the views of the paper