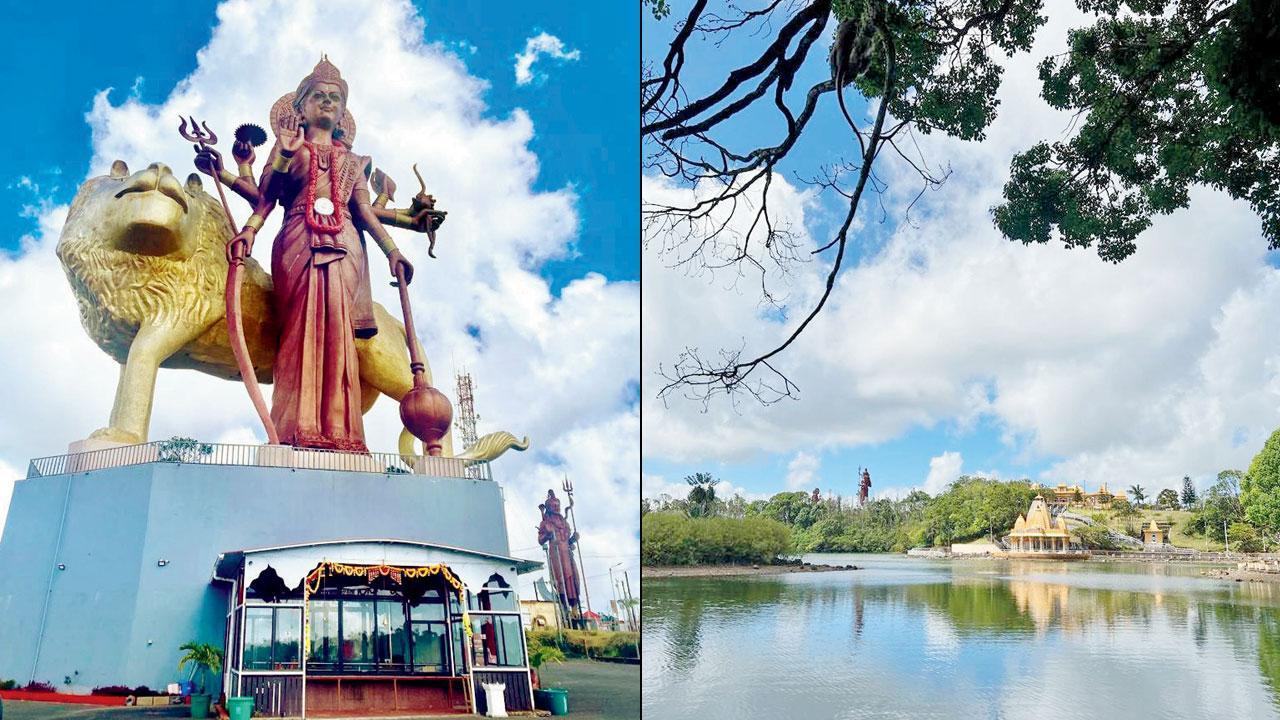 Is there something inherent in the language that songs in this, whoever writes them, cannot resist a hefty portion/dose of random vulgarity," I wonder, as my Mauritian friend Shivranjali says as she speaks the local Bhojpuri She doesn't listen to the numbers. She finds them "vulgar". This is said for Bhojpuri songs, across Saat Samundar, even in Bihar as we speak.
This is not true, although for Mauritian-Bhojpuri star-singer, the late Sona Noyon, I recently kept tripping over her 2010 Sankranti show (on YouTube). His tracks seem to be about eating 'kalundi' (mushrooms) over dal-puri for God's sake- even chikungunya (mosquitoes).
Unlike her star-rival, Basant Sopaul—who turns romantic Bollywood tracks into hymns, but also specializes in suhaag-raat numbers. Mischievous teasing, even hurling abuses/abuses, is part of the Bhojpuri folk-song tradition—namely 'Gamat' entertainment, which is performed during weddings/family gatherings.
I recognize Basant's surname Sopaul from a small district in Bihar. My friend Shivanjali's last name Veerasamy sounds decidedly South Indian. So, I think their ancestors, in some parts of India, may have arrived at the Immigrant Ghats of Port Louis in the 19th century to work for free on the farms of Mauritius!
Read also: 2023 reasons to expect again
Shivanjali, like Mohan, Sanjay, Anil, Sakshi and others I bump into, comprises 50 per cent of their country's devoutly Hindu population – making Mauritius a uniquely Hindu-majority state, one of the most revered of the gods in Africa. Full of statues and temples. Of course, a constitution that explicitly prohibits any discrimination on the basis of religion; And in fact, gives citizens the right to practice, preach, convert, do whatever they like.
Muslims, mainly Sunni, account for about 17 percent. Like the Hindus, their ancestors, about five to six generations ago, came from India. Apparently there was no Pakistan then. I try to find out if there is any Hindu-Muslim animosity in Mauritius – embedded in India's modern history, peaking with the Partition?
none whatsoever. For some reason, both Hindus, Muslims take maximum pride in telling me (an Indian) how they co-habit like good neighbors: "We have no God problem!"
If anything, both seem displeased with the "politics of appeasement" – directed at Creoles! They are Christians of African descent—relatively poor, therefore beneficiaries of state-welfare schemes.
Frankly, if Mauritians did nothing for a living, they would be fine forever—health and education are free; Travel is really taken care of for the old and the young; Unemployment benefits, including state housing (upon eligibility) are also available.
This, when Mauritius, with an average income of over US$25,000 per year, I am told, pays almost 15 per cent tax! In a small island of 1.3 million that has to import everything to survive… what explains that?
A sugar-bowl, and an incredibly pristine, tourist-paradise (besides Goa, without the populace) that is Mauritius—the secret to its "miracle economy", as the locals are hush-hush: "evasive fiscal paradise" . Pardon the French: I hear piracy, financial, heaven [tax haven],
While everyone here is probably a chiller, in casual chat, gray Hindu, Muslim folk lament to me how the black community, in particular, should be working harder, rather than lazily, or indulging in petty crimes. I sense a bias. Reminds me of the Arabic proverb: "Me and my brother, against my cousin. Me and my cousin, against the stranger!"
The chronology of his migration is simple. The French brought Africans (from Madagascar and other parts) as slaves in the early 1700s. The British took over in the early 1800s. They imported/forced indentured labor from their colony, i.e. India.
Mauritius's small, white population is still dominated by browns and blacks—those of European descent, mostly Franco-Mauritians, who own large sugarcane farms, bungalows and large sums of money. Mauritius gained independence from the colonial empire in 1968.
Then? Well, in contrast to, say, Indian independence, which overthrew the British, brought politics, the economy under the control of the local people – the fact is that, until the Europeans, there were no locals in Mauritius!
The majority, then, whether of Indian or African descent, are Mauritians because—and equally technically—Europeans. He has no legal case to drive out the Franco-Mauritian landlords.
Brexit brought, for Mauritius, of course, the right for its citizens to directly elect their own head of state, who is their prime minister. In 1992, it became a republic. Meaning, the Queen of England, as the figure-head, was replaced by the President, who was designed as a 'rubber-stamp' like India.
According to The Economist's Democracy Index, Mauritius is the only African country that is a "full democracy". The other three democracy categories are "flawed", "hybrid", and "a totalitarian regime". There are only two other nations in the world with a Hindu majority—India considered a "flawed democracy" and Nepal a "hybrid".
Equally clear is that people in Mauritius vote on religious lines. Practically all Mauritian PMs have been Hindu – although, inevitably, among the Jagannath and Ramgoolam families. The current PM, Pravind Jagannath, is the son of his earlier PM, Anirudh. Naveen Ramgoolam, earlier, was the son of Sivasagur, the first Prime Minister of Mauritius after independence.
Pravind is in power because his father Anirudh handed over his chair to him midway through his 2014-19 term. Pravind was re-elected in 2019. A better way to describe "full democracy" is how easily people can talk about their leader without fear.
Apart from messing with the city-state's precious night-life, Pravind, I often told me, "cannot tolerate dissent, he has shut up his critics; Indulging in 'state capture' while destroying independent institutions like the Election Commission, Judiciary…"
Hmm.
Mayank Shekhar tries to understand the mass culture. He tweeted @mayankw14
Send your feedback to mailbox@mid-day.com
The views expressed in this column are those of the individual and do not represent the views of the paper.