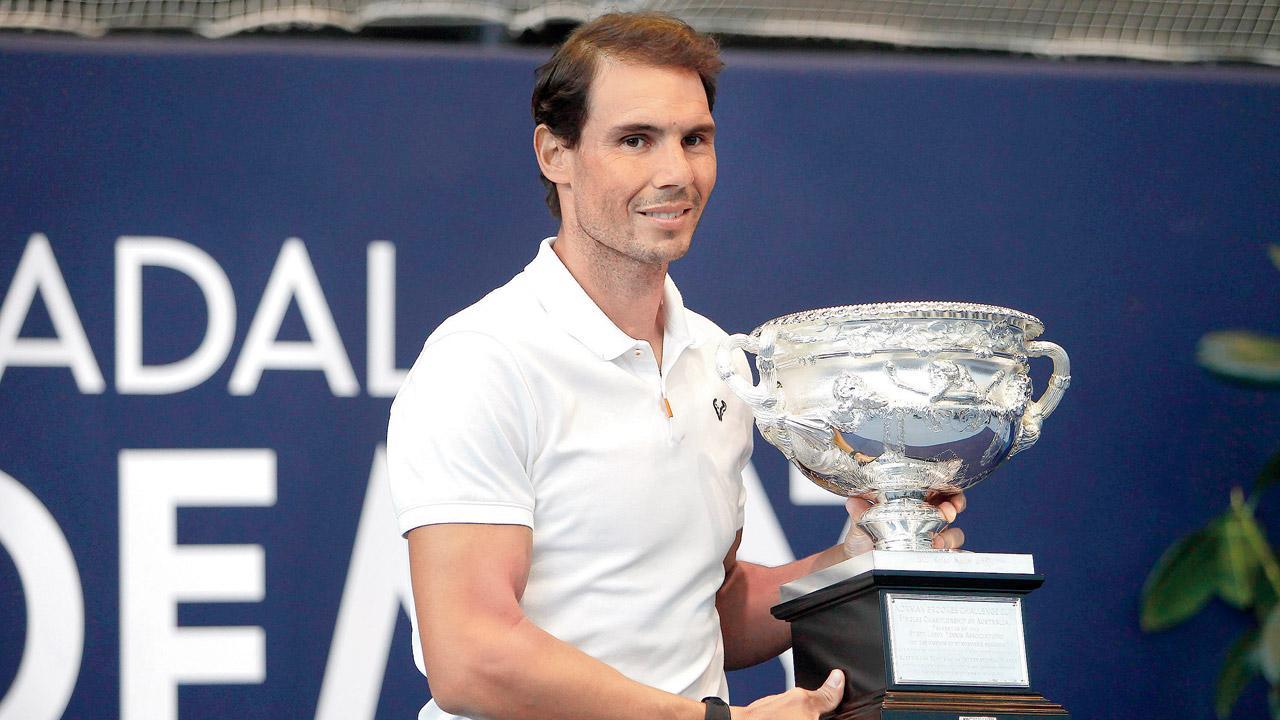 Rafael Nadal's victory from behind to clinch the singles trophy at the Australian Open caused a stir in the sports world and every sports lover stood up and applauded a great champion.
Just imagine, almost two months before the tournament, he was not even sure of participating in it.
At the age of 35, he was able to circle the court for more than five hours, a testament to his supreme fitness.
No wonder his much younger opponent in the final asked him in the presentation, 'Aren't you tired?' If anything, Medvedev looked like he was running out of steam, especially in the fourth and fifth sets.
What was touching was also how simple the celebration was, holding his face in his hands and smiling after winning in his box where his coach father and support staff sat. No cursing, no unnecessary roar, no chest-beating. just a smile!
Even women's winner Ashleigh Barty's celebrations were so grand and she was so generous to her opponent on the podium when she received the trophy. If only all game winners were like this, rather than the vulgar slurs we sometimes see today.
Another heart-wrenching photo was of legend Rod Laver, after whom the Melbourne ground is named, posing as a regular tennis fan, taking video and pictures of the awards ceremony on his mobile phone.
He is humble and simple, qualities not often seen in the modern age of television.
business management group