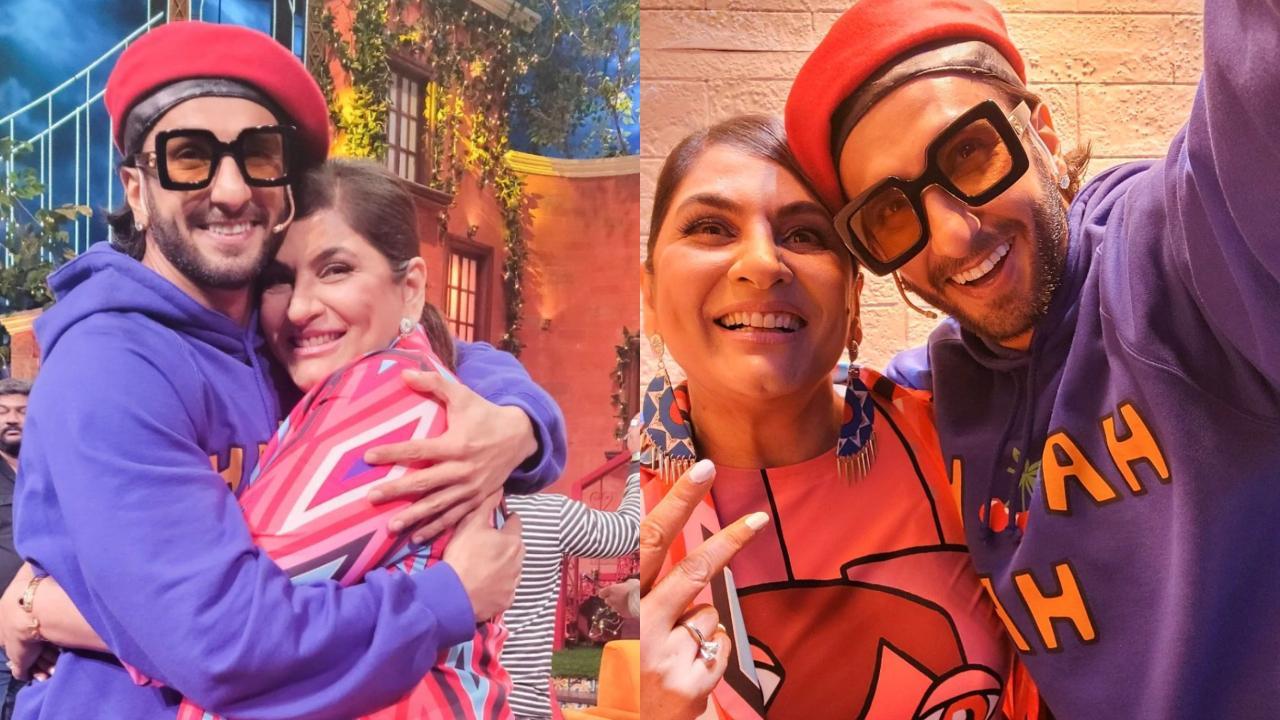 The Kapil Sharma Show is an ideal platform for filmmakers to promote their films. With a massive reach, the show hosted by Kapil Sharma is one of the top rated comedy talk shows in the country. In the recent episode, the circus team will be seen promoting their film. episode director Rohit ShettyActors Ranveer Singh, Pooja Hegde, Jacqueline Fernandez, Varun Sharma, Siddharth Jadhav, Ashwini Kalsekar, Vijay Patkar, Anil Charanjeet among others.
For the episode, Ranveer sported a blue sweatshirt with yellow check pants and a red cap. During the episode, Archana asks Rohit Shetty why he hasn't cast her in any of his films after the 2102 film 'Bol Bachchan'. In response to that, Rohit said that he has actually thought of casting her as Ranveer's mother in the film. Kapil interrupted him and said, "Hey that heroine is thinking." Ranveer further added, "Mere kapde bhi pahan rakhe hain."
view this post on instagram
The episode featured Deepika Padukone, Akshay Kumar, Ajay Devgn and even a lookalike Ranveer Singh, Actor Siddharth Sagar, who comes across as Ranveer, mimics the actor's trademark energy and enthusiasm. He jumps on the set, kisses the camera and hugs Ranveer tightly. Seeing her and falling off the sofa, Kapil asks, "Are you jumping here and there intentionally, or have you forgotten our dialogues?"
The film will be released in theaters on 23 December.
Also Read: Ranveer Singh rescues a boy who got stuck in the crowd during the promotion of 'Circus'