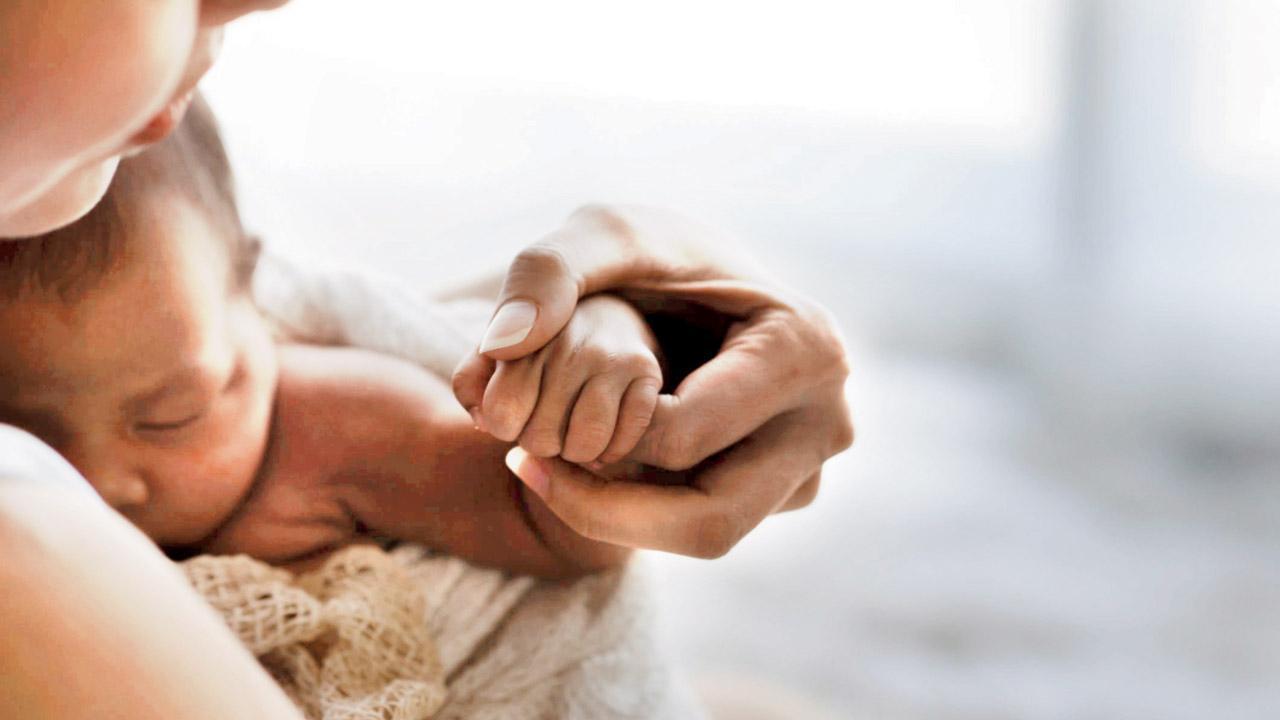 Even though I have participated in raising the children of my siblings, all of whom are turning into talented individuals, I often find myself ignorant when it comes to the basics of newborn care. Being in a completely different context from where I came from is significantly responsible for this ignorance. For example, I didn't imagine that when buying a pram we would have to consider the mountainous nature of the landscape in which we inhabit, and so look for one that would be uphill as well as flatter city grounds. If my in-laws hadn't offered to buy us a new pram, I'd happily do it either second-hand or not at all, considering how hard the prices are. I couldn't even imagine using a pram on the rough roads of Mumbai.
Beyond practicality, a large part of my difficulty has been at the level of imagination. I just can't imagine how dramatically my life would change in just a few weeks, that I would no longer be alone, that there would be someone whose needs took precedence over many of my own. Because I reached the decision, or rather, decided to become a mother only two years ago, it is really frightening for me to think that my time will no longer be mine, or how my focus and consciousness will forever belong to the other. engrossed in thoughts. As I attempt to innovate strategies to cope with my inevitable loss of solitude, I find myself relying on the nuances of hospitality to tell me that a method of embracing the unique exhaustion awaits me. has been What could it mean for me to become completely devoted to this business and try not to let my body do anything other than nourish our baby? What might it mean to surrender oneself to every demand undoubtedly included in this calling?
Could having a more forceful attitude or attitude toward living in secret affect my postpartum experience? For example, a male artist whose child is now three years old told me that the experience of parenthood was overwhelming for him, leaving him borderline depressive, simply because he felt detached from the primacy of it. He said that he is stuck in household chores as newborn babies are more dependent on their mother. Nevertheless, here in a short guide published by the local government that we picked up while visiting our midwife, I did read something that seemed much more promising. It was a short piece of advice aimed at male birthing partners, telling them that in addition to breastfeeding, they can actively participate in every aspect of their baby's childhood. It actually felt like more empowering advice, and I'm internalizing it so that I, too, as a mother, learn to entrust my partner with my baby and let her take care of us somehow instinctively and naturally. allow.
I am excited to embark on this adventure to become a parent at this stage of my life, 36 years old and somewhat accomplished in my selfishness and career, as I have trusted the people around me Worked to learn to do. For so many years I lived with the worry that I could not believe that the people I loved and who loved me had my back. Moving away from that fear and adopting a wider lens has helped me see how I was always being nurtured by my closest friends and even acquaintances. Especially in the last nine months I have had the privilege of closeness with friends I haven't met or seen in years who have gathered around me to give me encouraging advice and to examine me, and that has helped me His family is little missed, or rather, the knowledge of his unfortunate absence during this moment of urgency helped me cope.
Apart from loved ones, I have had the privilege of having access to free healthcare within an impressively functional system. I don't think I can even count the number of health professionals I've encountered throughout my pregnancy, from my appointed midwife and gynecologist to the various teams of doctor-midwives who have performed the many ultrasounds I've been recommended. Because I was considered in the medium risk range. Diagnosing gestational diabetes required a new group of professionals, from diabetologists to dietitians. I was given a kit to make sure I monitor my sugar regularly. It has been somewhat overwhelming that the state has been so invested in my well-being, and not really treated differently to use the free services to which I am entitled. I often wondered what it would be like for Indian mothers to have the kind of privilege they deserve, with healthcare being not a luxury but a basic right. I think my parenting strategy will always be rooted somewhere in this consciousness of being a third-world feminist that has displaced itself in a first-world context. Not enough refugees, not enough in exile.
Deliberating on the life and times of Everywoman, Roslyn D'Mello is a distinguished art critic and author of A Handbook for My Lover. She tweets @RosaParx
Send your feedback to mailbag@mid-day.com
The views expressed in this column are those of the individual and do not represent the views of the paper.