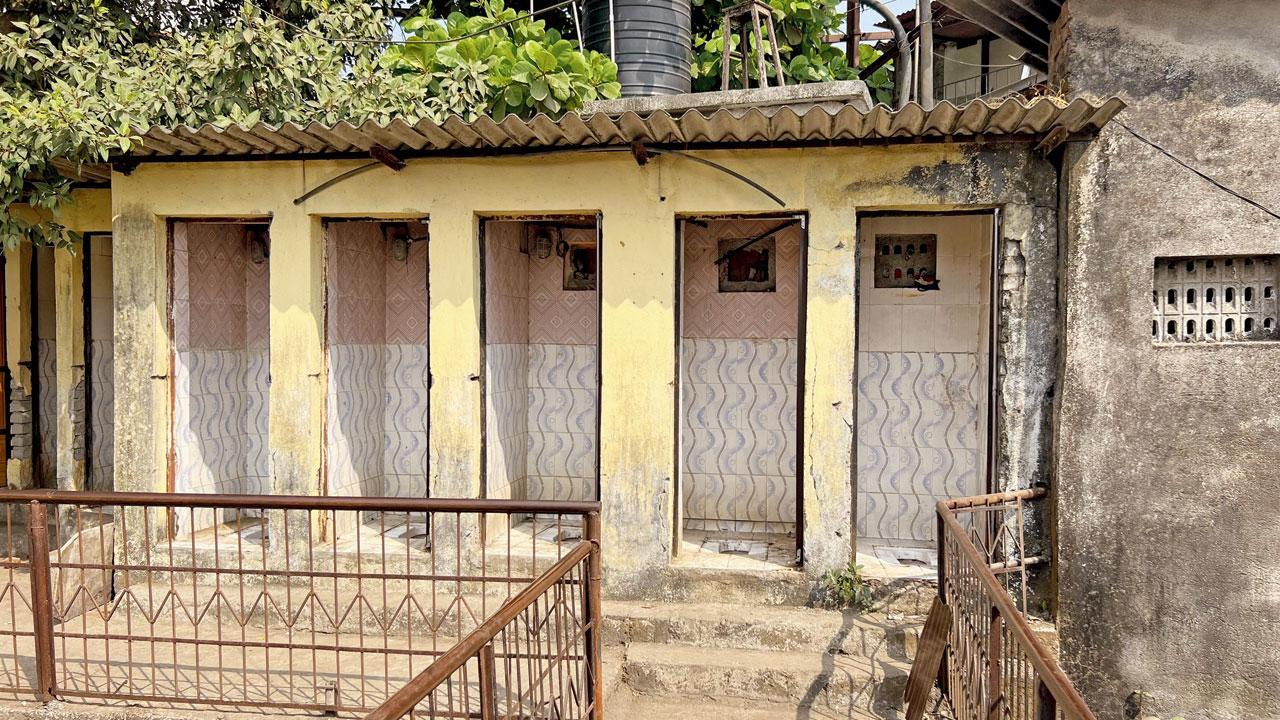 Leave aside water and electricity, dilapidated toilets in Vasai Chawl with no doors are forcing people to defecate in the open. Women can use the toilets built by the Vasai Virar Municipal Corporation a decade ago only before dawn or after sunset.
The women of the sprawling campus claimed that no maintenance has been done on these toilets. The horror story progresses to drunkenness, and residents claim that it was the ruffians who threw the door into the gutter.
Being dilapidated and with no lighting, it is doubly dangerous for the users, especially women. According to a report published in this paper, the officials have claimed that they will go and check the condition of these toilets and then see what action can be taken for repair and maintenance.
Read also: In pictures: 'No door, no water, no electricity toilet'
Yet, the story is unfortunately familiar, where public infra is built with customary fanfare, only to be torn apart for a myriad of reasons.
While one cannot 'guard' the infra and 24 hours a day, periodic checks are necessary. Investigation of complaints is also necessary. Surprise checks, checks to see if anti-social elements do not take over a facility or place, adequate lighting should be high priority areas for officers.
This incident is ironic as we are trying to build more toilets, promote cleanliness awareness and open defecation free streets. When we have these grand plans and goals, we have to look at the long term picture. We cannot build facilities and leave them to rot as this is also a waste of taxpayers' money.
Municipal officials should ensure timely action on these complaints. Toilet blocks must be in good, working condition in order to serve the purpose for which they were built.