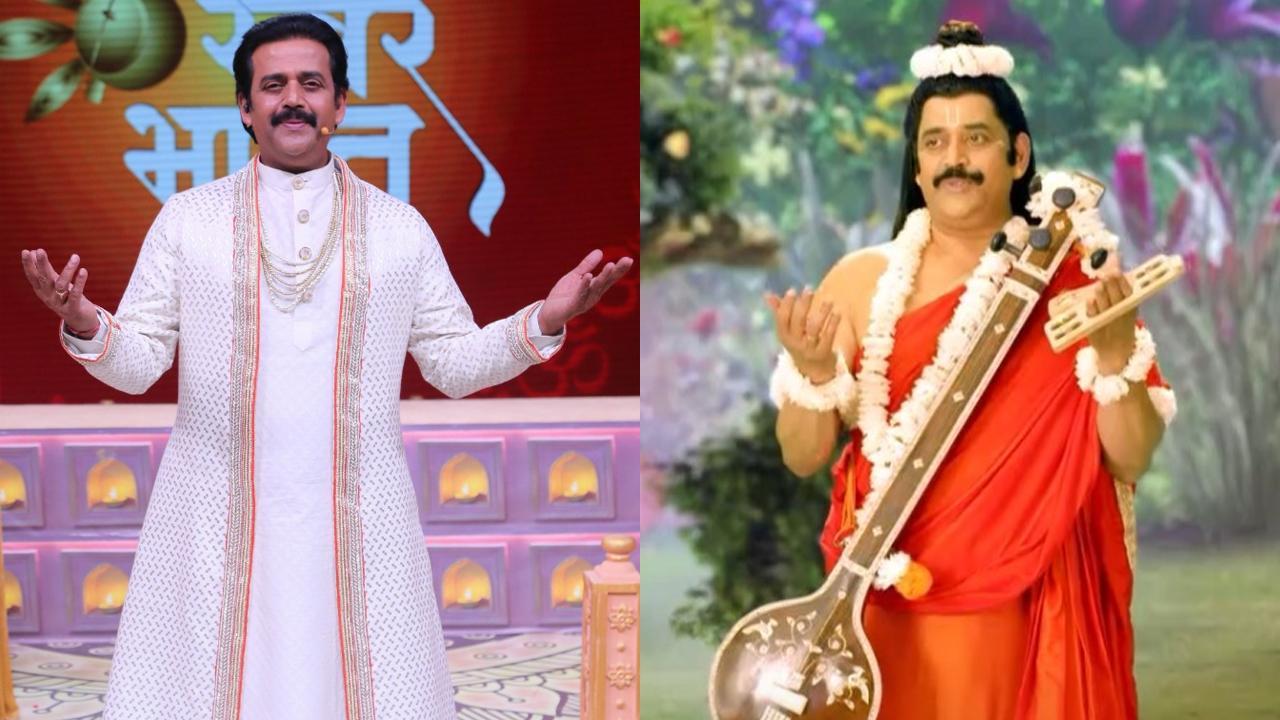 Zee TV surprised everyone by premiering the first of its kind devotional singing reality show – Swarna Swar Bharat. A humble contribution to Hon'ble Prime Minister's noble initiative of 'Azadi Ka Amrit Mahotsav – 75th Anniversary of Indian Independence', the show strives to celebrate our rich cultural heritage.
While some scintillating contestants have already impressed the audience, this weekend Ravi Kishan will leave everyone stunned. The popular actor will be seen as the mythological character 'Narad Muni' in the upcoming episodes. Swarna Swar Bharat uses storytelling and devotional music to celebrate Indian culture, traditions and roots, and for the host of the special episode, Ravi Kishan narrates Narada to share his knowledge of Indian gods and goddesses. dressed as a monk.
As revealed by Ravi Kishan, "I have played a lot of mythological characters throughout my career, and I must say I love such parts. I actually come from a village which is located near Banaras, and my father was a priest. He taught me to live spiritually and that is why I am so attached to my gods and Indian culture. In fact, when I got such a unique opportunity to host a singing reality show that is centered around the devotional genre, I immediately said yes. To my surprise, the makers recently told me how I will be playing different characters throughout the season as I am the main facilitator, who will tie the show together through story and verses. And then, when I was told that I wanted to take the avatar of Narada Muni, I had no reason to think twice."
He further added, "Narad Muni was a devoted sage of Lord Vishnu, who imparted knowledge to all. Similarly, I share anecdotes and spread knowledge from our ancient scriptures to make Swarna Swar Bharat an extraordinary audio-visual experience. Which celebrates our rich Indian culture. It was indeed an honor to shoot in the avatar of Narad Muni, and I hope everyone enjoys the upcoming episodes."
While Ravi Kishan's Narada Muni avatar and acting will surely enlighten and entertain you, wait till you see amazing performances by all the talented contestants in the show. Watch Swarna Swar Bharat every Saturday and Sunday at 8 pm, only on Zee TV, to witness phenomenal performances by talented contestants along with a spectacular audio-visual representation of our rich Indian culture.