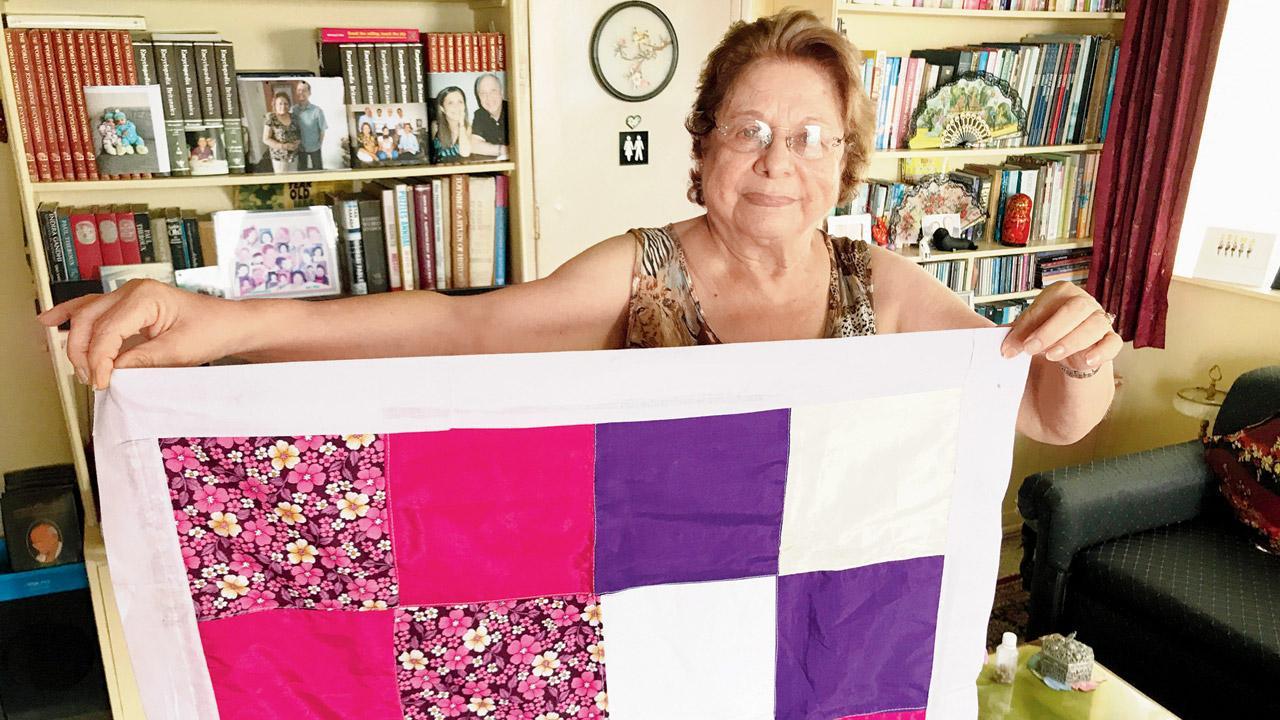 If I had met 86-year-old Zelma Lazarus last week, I wouldn't have recognized her, and neither would she me. Time has a way of rewriting our faces, replacing the strong invincibility of youth with weak and wrinkled skin. Creeping dementia had also robbed her of her memories one by one until only a few important faces remained. I was not one of them.
But this shrunken woman with faded memories, whom I've called a friend for 40 years, has created something surprisingly unexpected that will keep her alive for a long time. Of all things, it was a locomotive train that saved lives. By the time Zelma passed away six days ago, her train, the Lifeline Express, had brought new health and a better future to two million poor Indians in 217 expeditions to the hinterland of India. If you want to understand the connection between this chestnut-haired old lady and a railway train, you have to understand the numbers first.
Zelma's problem has always been with the numbers. Multiplication tables, calculus, ordinal and cardinal numbers, sum after sum. For example, how many lives could you save if you had 67,956 km of railway lines covered by 13,169 passenger trains that stop at 7,349 stations? Zelma and Arithmetic were careful opponents orbiting each other. There was only one rule: You can't run.
I've seen some sepia photos from the schoolgirl days of Zelma, a girl with fair skin and freckled eyes and a sunny sky above her. If there were any dreams, they might be typewriter fantasies that end with a carriage return. Girls like Zelma in those days could always count on at least one secretarial future.
But by 1983, 47-year-old Zelma was a senior official at Voltas and Friday the lady of its visionary president, the late AH Tobaccovala. She fully understood the power of a well-made will. Anything can come true, if you only dream good dreams. On loan to the United Nations from his company, he was asked to lead Impact, a global initiative against preventable disabilities promoted by UNDP, UNICEF and WHO.
Like the best ideas, it can be summed up in one sentence – how wonderful if India's vast railway network is used to treat preventable blindness, deafness and impaired mobility and facial deformities in remote corners of the country. which were inaccessible to modern. Medicine? Zelma was accused of doing so.
A perceived audacity was the main quality of the Zelma I knew. I wasn't too surprised when he told me over lunch one day that he needed a good name for three railway bogies, equipped with surgical instruments, medicines, top-flight doctors, and a recovery room, connected to existing trains. Will travel to remote villages. , After reaching there, they will be sidelined and free treatment will be given to the weak and helpless due to diseases like polio for a few weeks. There is no point in asking him how a human being can expect to accomplish such a challenging venture. With Zelma, it was always yes first, then the rest.
I once noticed that she sewed patchwork quilts every Sunday after church, about ten at a time. Why? She had discovered why so many newborn babies were lost in Palghar within hours of birth, that within minutes they were laid on a cold floor while the mother's umbilical cord was cut. Zelma's solution—make quilts for babies to wrap warmly around them as they emerge. She had already sewed about a thousand life-saving quilts.
If you study Zelma's life carefully, you can learn things not about trains or arithmetic, but about the art of living and the special skills needed to make a difference in one's life. At the height of her train project, there was a moment when she became frustrated with the Lifeline Express, which, as it was called, was always happening. I asked him why he didn't share his trouble with his team.
Zelma replied, "Never tell them you're worried." "They will lose heart and it will become nobody's child. But," he added unexpectedly, "never let them see your happiness. Then they will assume it is your child, not theirs."
Zelma never understood how Lifeline Express brought together so many willing hands and hearts, corporations and NGOs, with high-flying medical prowess and so much love in the service of those, over and over again, to those for whom every step was a success. is a lifetime. She flaunts proudly when talking about the train, but she never calls it "my train." Like Alice in Wonderland, she feels connected to objects and events that are much bigger and inexplicable than her.
The question of numbers came up again recently, when someone, perhaps a journalist, demanded to know how many people the train served. Math again, but this time Zelma challenges the Inquisitor by asking why saving a single life shouldn't be considered a universe of difference.
For Zelma, arithmetic only makes sense if you added 1 and 1 and got infinity.
Looked here and there. CY Gopinath, in Bangkok, casts unparalleled light and shadow on Mumbai, the city he grew up in. You can contact him at cygopi@gmail.com
Send your feedback to mailbag@mid-day.com
The views expressed in this column are those of the individual and do not represent the views of the paper.