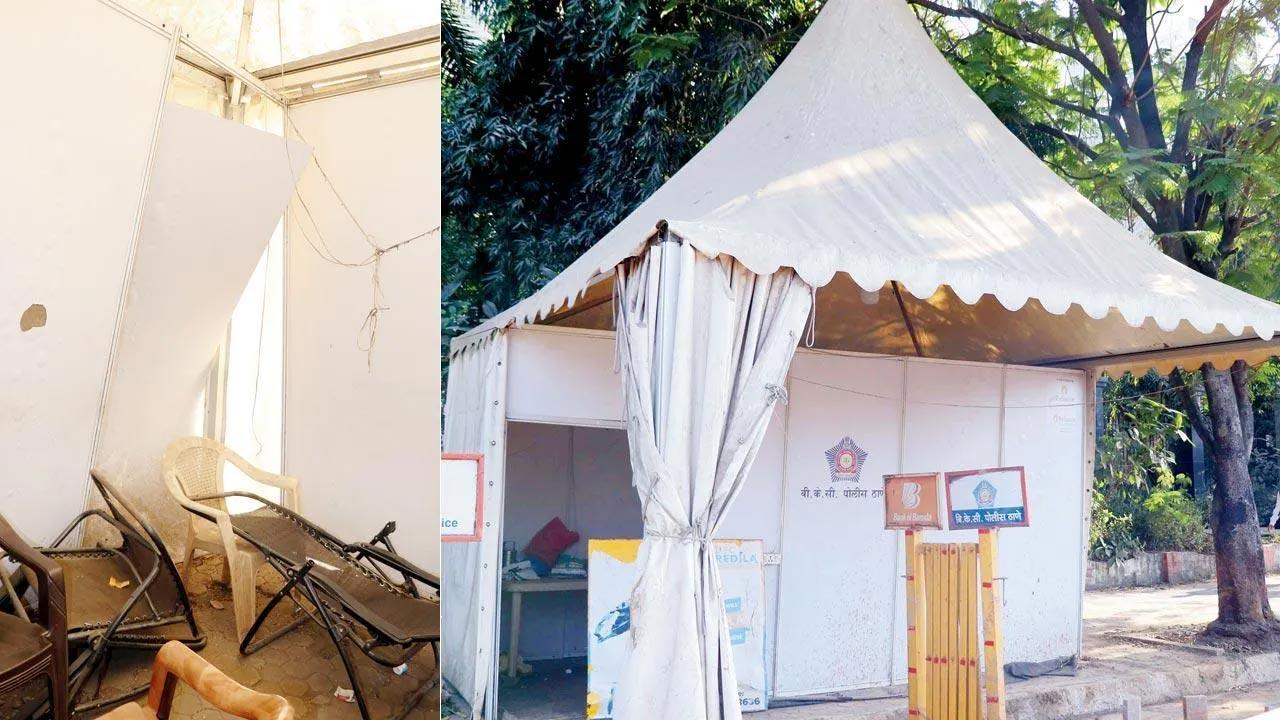 The police are hoping to put up their tents, as it used to be, as the monsoon season approaches after the scorching heat.
The umbrellas, which were set up by Reliance Foundation last summer to protect the police force from the elements, are now in a dilapidated state. The correspondent of this letter, after looking at the various tent structures, cited a report that some were empty, one had building materials inside, others were very dilapidated.
These tent structures helped our police keep track of errant motorists, relatively comfortably. They could also keep their belongings inside the tent, which was extremely convenient as they had to spend hours together on roads and highways.
The superiors and officers should have ensured that the tents are intact and in good condition considering their utility to our force. Unfortunately, some complaints about the condition of these tents were neglected and a deaf ear and are now too dilapidated for most use.
When our force is not given basic facilities like shade place or some place to store food and water, it is definitely going to lower the morale of our men and women in uniform. We must keep in mind that they are also human beings and they need little moments of privacy and comfort that these tents can give them.
It certainly wasn't a very difficult task to contract with an agency assigned to maintain it. It is also sad that anything given to the force is allowed to fall in this way.
We applaud our force and call them frontline warriors while saluting their sacrifice during the COVID waves. We need to give them some respect and sympathy so that they can be encouraged, taken care of and some little creature comforts to do their tasks well.