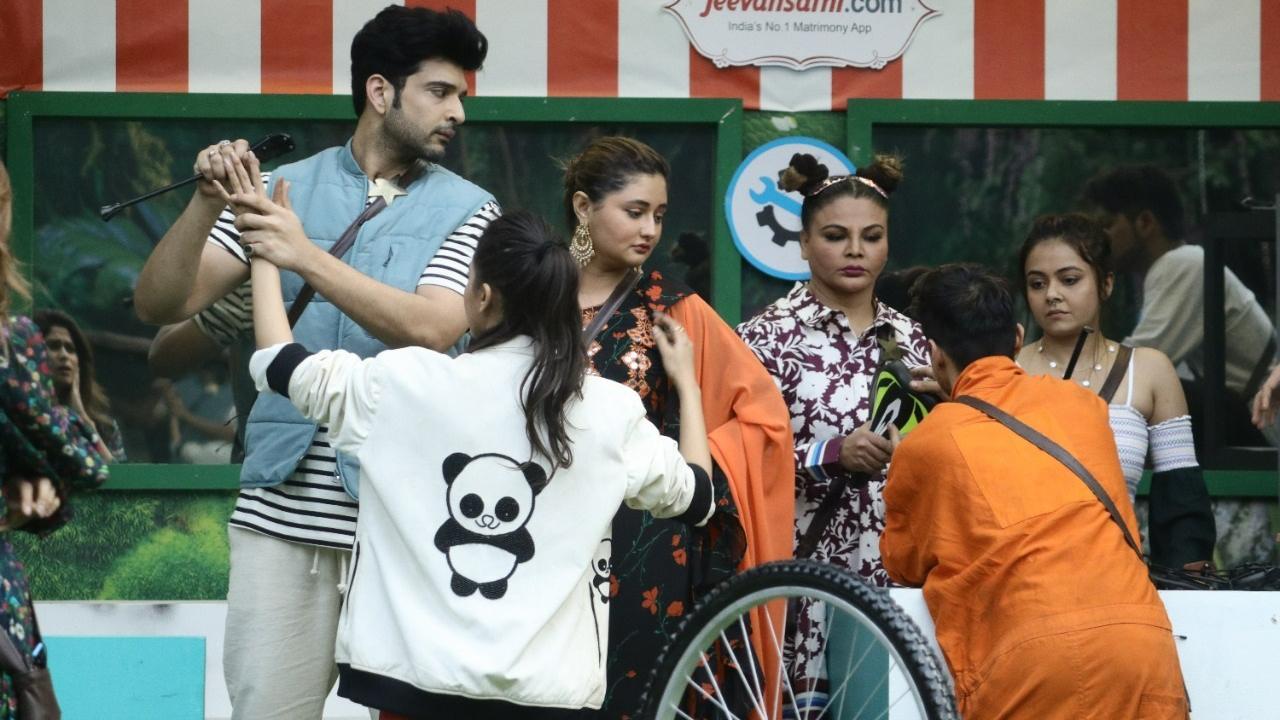 In this battle for Ticket to Finale week, it all comes down to who makes their way to the VIP area to make it to the end! Tonight, two contestants are given a chance to claim their place among the VIPs, and the chaos that follows is set to change the dynamics of the game. Tejashwi, who was recently downgraded to a non-VIP, gets an opportunity to win back his VIP status by teaming up with Prateek in a new assignment. In this task, he has to make a cycle using different scrap parts given by the family members, in which Captain Shamita is the 'conductor' of this task.
However, as the task begins, Shamita and Nishant, who have been good friends throughout the season, unexpectedly start fighting each other. Shamita tries to give all the contestants a chance to participate, but Nishant argues that there is no rule where a contestant cannot do this more than once. 'Bigg Boss' confirms this claim, leading to a heavy fight between the two. Nishant says, "When I was speaking, you guys know how to joke!" Shamita angrily replies, "Terko khelena hai game, if you don't want to play, go for a lot!" While the two have always managed to sort out their differences, will their friendship survive this fight?
On the other hand, as Tejashwi and Prateek continue to build their cycles, they get into a heated argument. Partik tries to stop Tejashwi from putting a stand on the cycle, and Tejashwi angrily tells him, "Itni kya nafrat hai brother mujhse?" While she violently tries to stop him from destroying his work, Prateek complains, "She mere haath pe maar rahi hai! Yeh hai Tejasvi Prakash! Lohe se maar rahe ho haat pe. Sensitive!" As- As the game gets worse between them, who will emerge as the winner?