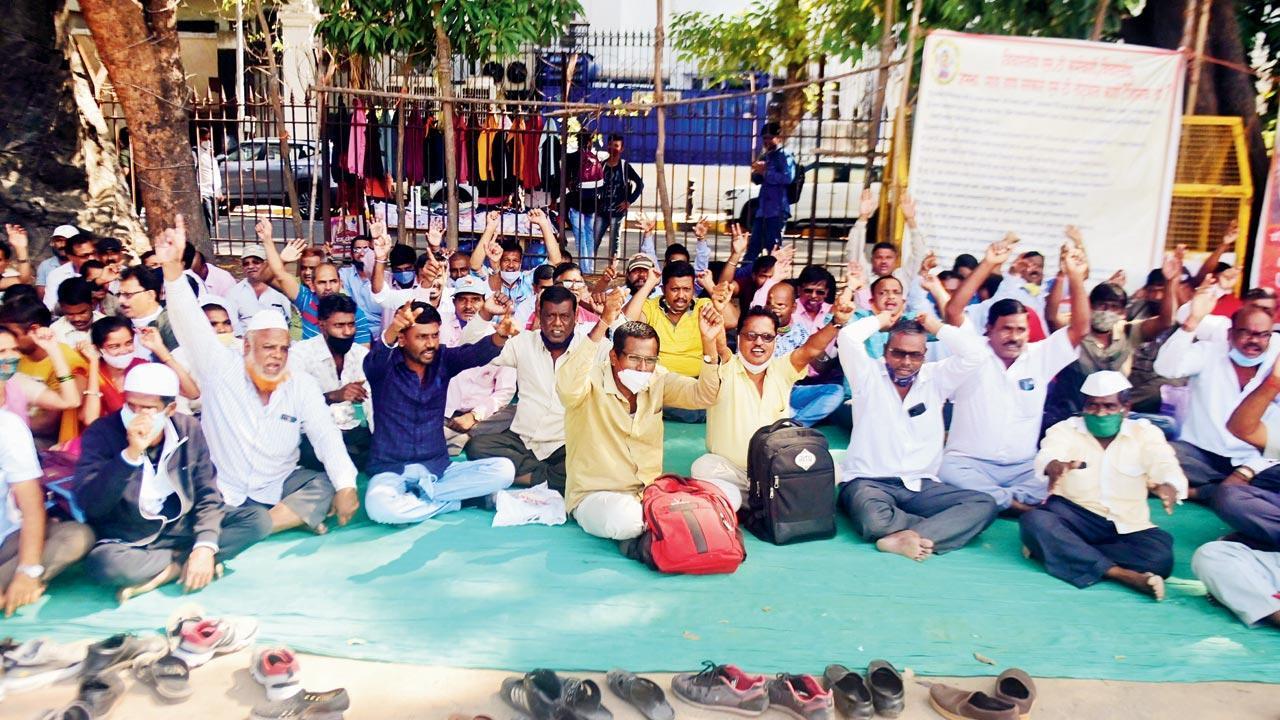 Traveling without tickets in MSRTC buses is proving to be a huge revenue loss for the transport body. Officials have told this newspaper that due to the strike, private workers appointed to run the MSRTC buses are ferrying passengers without issuing tickets.
The action has intensified with the MSRTC ticket checkers now being authorized to register FIRs and police cases against the private employees involved in this irregularity. The uproar of MSRTC since late October and the subsequent strike has been a feature during these pandemic-hit times. The strike has been going on for 100 days.
This paper has closely followed the issue, reporting on several key events in the Fracturious issue. The root of the problem is the demand of the employees that the corporation should be merged with the state government.
While the impasse continues and the corporation wants to backtrack through private employees, strong action is needed so that the service runs smoothly, even as efforts are being made to reach some kind of consensus with the regular employees.
Be it a standoff or a strike, one thing is certain that private employees are cheating and this is rampant corruption. In fact, if a traveler, although there should be a sound basis behind it, thinks they are being duped in this way, they should complain to the organization. Signboards and notices at the depot stating that passengers need valid tickets will also help in reducing this situation and make passengers aware. Penalty for travel without ticket should also be levied in bold, visible letters.
Private employees need discretion, but they clearly don't care between right and wrong, so the commuter can be more aware and even help stamp out this wrongdoing. The corporation is passing through a crisis phase, they will definitely have to deal with the loss in this way.