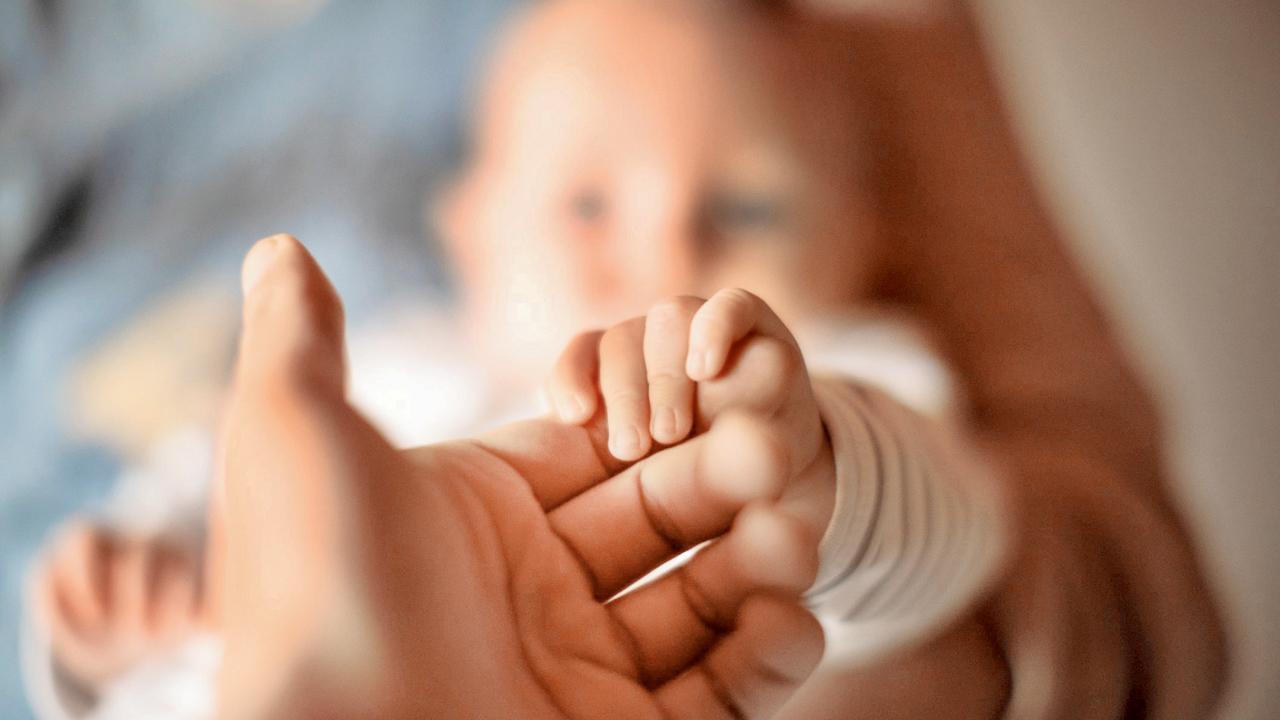 Delivery scheduling is awkward. It's literally marked on my calendar. On 24th February I know that I have to come to the hospital at 7.30 am and within an hour or two I will meet the being that is developing within me. Concerned friends ask me how I feel about a C-section, and I'm a little tired of explaining that my medical history has predisposed me to one, that I trust doctors because I've seen How each validated the other's suspicions, and also because I'm using the public health system, so no one benefits financially from this decision. I like that I have to spend at least four days in the hospital and I have the option of staying longer if needed. I am training myself to be okay with asking for help, and relying on midwives to assist me with my and our newborn's needs. I'm mentally preparing for not allowing my partner to travel for more than an hour each day, and I'm relying on my past experience healing from surgery to be able to recover from this. Am.
I swing between feelings of excitement and even anticipation of how it might feel to hear our baby's first cry and a sense of panic about how dramatically our lives will change. How can I not reach the solitude on which my writing practice has depended for so long? This decision has been finalized which is unique and unprecedented. There is no going back.
In a sense, I consider myself lucky. I've come across several accounts of friends who spent hours in labor who had to undergo an emergency C-section until the situation became so dire. I also have friends who managed the intensity of the labor but it took an hour to get stitches because of the tearing. Childbirth is messy and unpredictable, and I'm lucky that I know what will happen for me, and I've had time to process and prepare myself. Because I had the option, I've even known the gender of my baby. We were both clear that we didn't want to be surprised. I wanted to know so that I could better prepare myself for the challenges of mothering a son to make sure he grows up to be a man who respects women, queer and trans people, and not just a worthy man-child. It is absolutely absurd to think about how a child's genitalia determine their social conditioning, from what they are allowed to wear to what toys they can play with and how their social circle looks.
I have often wondered how I can raise a child that is gender-neutral, to allow for the possibility for them to determine their sexual and gender orientation and not to impose an identity or personality on them. , which they have to maintain. For my happiness or for social peace.
I have feminist friends who have told me how challenging it is for them to let their sons into the sphere of influence of their peers. Little boys, who might have enjoyed playing with dolls or dressing up, suddenly come into contact with other boys in kindergarten, taking a liking to Nintendo, pirate ships, and knights. His parents tell me that there is nothing you can do, you have to give up, and that sounds very defeatist. Their sons no longer want to play with girls, and they no longer want to do much with the feminized universe within which they were happy.
I do not know or anticipate how I will tackle these challenges. If our child turns out to be anything like his father — mindful of his own boundaries, gentle, respectful, what it means to be consensual — I think I'll be overjoyed. We decided to follow the same principle as parents, to prioritize kindness above all, which means not only teaching our child to be kind to themselves, and therefore to others to internalize that quality. As an extension of creating, but also modeling kindness in our mutual. behavior and in our daily lives. We have to be patient with ourselves and with each other, talking to each other respectfully, even if we find that we lack the emotional resources. The ability to control one's emotions is not innate. This is something we have to learn and it comes from training ourselves to be more considerate about our feelings, and to know that they are valid and not to shame ourselves for feeling them. Let them pass us by, but don't let them dictate solely how we react to situations.
I still cannot understand what it would be like for our child to be exposed to at least three or four languages-English, German, Urdu and Italian. I am excited to be exposed to his Urdu as our Pakistani neighbors have become a big part of our support system.
I don't know yet whether he will inherit elements of my skin color or whether he will look more like his father. So many uncertainties to contend with until D-Day. Still, so much future to look forward to.
Deliberating on the life and times of Everywoman, Roslyn D'Mello is a distinguished art critic and author of A Handbook for My Lover. She tweets @RosaParx
Send your feedback to mailbag@mid-day.com
The views expressed in this column are those of the individual and do not represent the views of the paper.