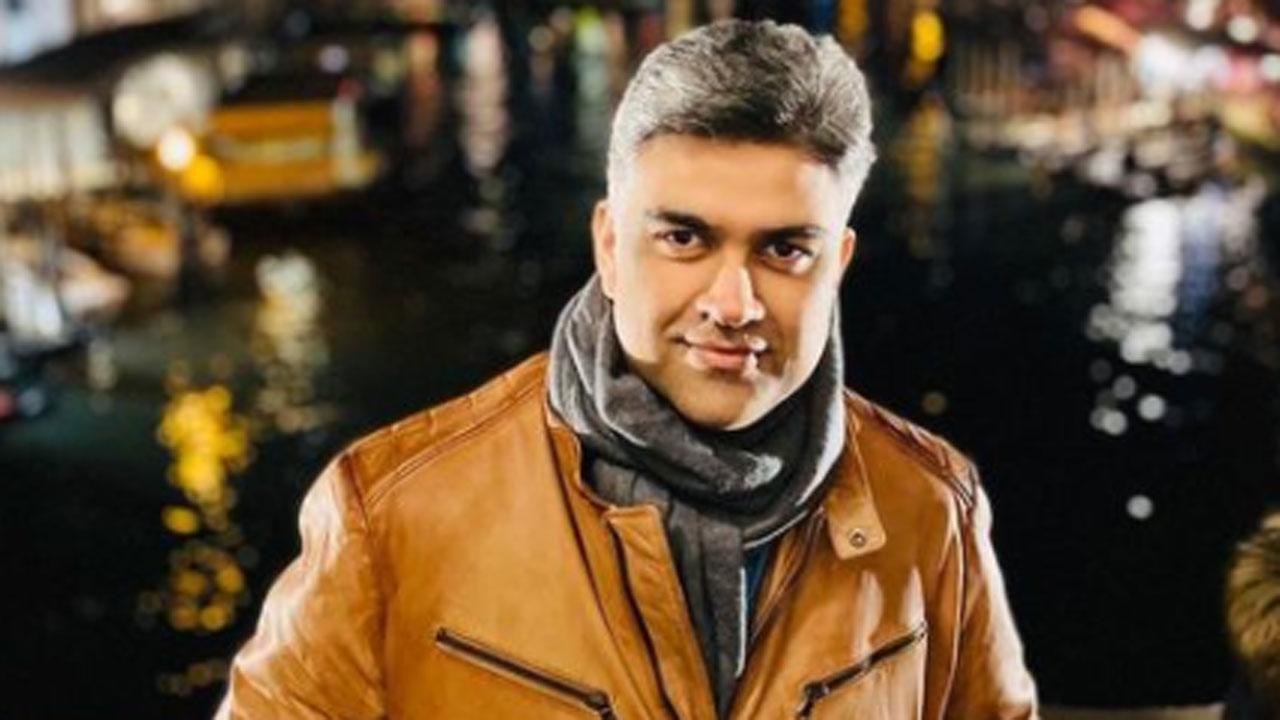 Filmmakers Mukul Abhyankar and Sidharth Malhotra live up to the bestseller of their upcoming show which hits Amazon today, February 18.
What was the buzz about casting the series? Siddharth says, "We wanted people who suited the characters because it is a psychological thriller. We wanted actors but with some amount of star value. To get an actor with a star value, we go through that process. The three were discussed. Some casting was pre-determined. While writing only some castings come to your mind and you think certain people will play certain roles, so you pick up the phone and say, 'Hey this is a script' Why don't you read it and become a part of it." And that's exactly what happened with this show.
Ask the filmmaker what fascinates him about the subject, he replies, "The story itself. I had read the script even before the manuscript was released. Ravi Subramaniam, the author of the book, is a very dear friend of mine. gave me the manuscript, so we were meeting to collaborate on a film. He asked me to read the manuscript that I liked. My co-producer, Raj Mehta, who is my uncle, we bought the manuscript and put it into a series We decided that as a film, we would never be able to justify the subject. And while writing the series, we realized that we could not just stick to the book. We had to add new plots and elements. So finally, the contributions of all the writers, Anvita, Althea, Mukul inspired me to say that this story deserves to be told."
Mukul Abhyankar then talks about the freedom that a filmmaker has when making a series without censorship and length issues. Does he completely agree? "It's not entirely true because a filmmaker has to worry about censorship." She further added, "I had almost started my journey with Sidharth and that journey also allowed me to become a producer. So one thing you teach yourself is that you are not going to shoot a single thing extra which will cause extra pain to the producer or the platform. Our production was very tight and we didn't shoot anything more than the written words. Although you are making eight episodes, you are making three films. It's really awesome material."
Sidharth then talks about Arjan Bajwa, the lead figure of the show, his growth as an actor and if they are friends. "So Arjan and I aren't friends, so to say. We've kept in touch. It's pretty eclectic that he likes my work. I always choose subjects that aren't run-of-the-mill. I like to take risks. When I was writing bestseller, Amazon, I thought of earning came in our mind. There was a person named Swati Pandey who used to work with Amazon before, that was our AP, that of Arjan Came up with the idea. I said he would be a great substitute for Tahir Wazir. Because Arjan is Tahir Wazir in every way. He is ready for that role. He has done it in a wonderful way. He did readings with me. And Mukul with Gauahar, he has done photo ops with Mukul. He has repeatedly asked questions on his performance. I could see that there is a hungry actor who wants to come out the way he deserves. And I hope we have lived up to their expectations," he says.
What are Mithun Chakraborty's favorite movies and performances of Two Gentlemen? Mukul goes first. "I must have seen 100 films of Mithun da, but of course, films like Prem Pratigya, Hum Paanch, which was one of his first films after graduating from FTII. I loved Mithun da when he played normal characters as he is a phenomenal actor. I have also loved his Maar-Dhad films as a part of that generation. And the usual suspects like disco dancers. ,
Siddhartha then says, "We five, Mrigaya. So many of his movies. Dhawan was I have seen him in all Umesh Mehra's films. Umesh Mehra was my father's closest friend so I grew up on the sets of Umesh Mehra and seeing Mithun da in all those movies Mujrim Ho, I Love Boxer. He has done many such films. But these are some I can pick and say stay with me.
Has Mukul ever faced a block like his hero in the series? "Thankfully no. It was not given to me. When you are a director, you always wait for people to throw opportunities at you. I am a trained writer. I have done most of my work with Siddharth. I have worked with many producers. but a large part of the work has been under his production," he says.
Ask Sidharth about a takeaway from the bestseller, he replied, "I come from a film family so I am very proud of films and being a filmy. so to say. For me, the show has to be entertained. To me, it's a complete spice potboiler, without the pseudo-intellectual, puzzling in a dark field, showing crack for eyeballs. We have not used such tropes. We have moved towards classy storytelling and strong performances. When I watch Scam 1992, Paatal Lok, I ask Open to watch these shows. I want people to say the same about bestsellers. Paisa Vasool is the right word for this show as it has everything – location, stars, writing and editing which is very fast-paced."
,