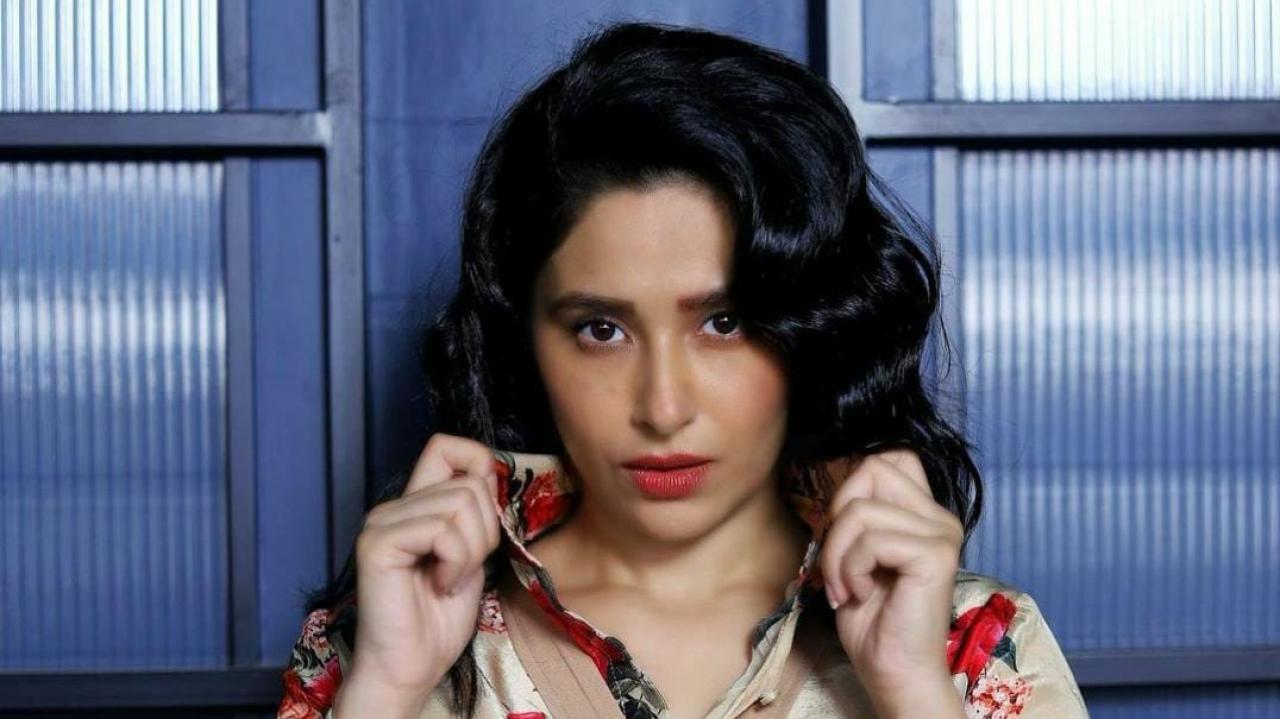 Mid-Day.com takes you on a wardrobe tour of television actress Shubhavi Choksi in a fun and quick manner, as she talks about her favorite fashionista.
the most dramatic outfit I've ever worn
The outfit I wore didn't look so dramatic, but it did for the occasion. It was a close friend's reception and I wore a gold sequin lehenga with cowboy boots, which had military patchwork, along with a blouse. Some people also asked me if I am associated with Indian Army or Navy anyway.
the dress i'm most comfortable in
White shirt and denim or trousers or shorts or wide leg pants. A white shirt that is over-sized has been pretty much a constant for me since college. Back in the day, I would buy 2 sizes larger but now luckily it's easy there are box fits and oversizes available.
my favorite indian dress
To be honest, every Indian outfit is my favourite. Saree or Anarkali. I love to wear Indian, especially on occasions. I have to admit that I have a soft corner for Kanjeevaram sarees and Anarkalis more than anything else. Although this is the saree that I wore for my 'Phere'. This was a single piece handcrafted and customized by Sushma Aunty (Sushma Creations Juhu), has fine and intricate work of gold and silver threads. My most precious piece I must say.
my favorite western outfit
The list is fortunately endless, but I'm going with the first outfit that came to my mind. Somehow I've been inclined towards UK style since I was a teenager: whether it's vintage, casual, grunge, boho chic or streetwear. I still remember the first time I grabbed this cape style jacket in Paris but it was in 2007 and I had to give it up. Luckily these styles are in store in India these days too so pick up another one.
I have the trendiest outfit
For me, fashion and trends really started when the film Rangeela hit theatres. I fell in love with Urmila Matondkar's outfits in the film. Every look was very different and attractive. So I will conclude that this will be my trendiest outfit. It was a Bollywood theme birthday party of a friend. I wore Mini's outfit and my son was Munna.
what will you find me wearing at home
Shorts and T-shirt. I like my comfort at all times, especially at home. People don't know this but whenever I am not shooting I just wear shorts and tees.
my favorite holiday outfits
Shopping in London, Turkey and New York. Fashion Hub in many ways I guess.
fashion trends that i don't like
I doubt there's any trend I don't like at all: I've tried them all I guess, subject to a few variations. By nature, I am a very experimental and moody person. I like to try different things so that I don't get bored of seeing myself the same. There are many trends that I didn't enjoy when they were in vogue but later I have.
my favorite accessories
I love accessories. I own tons of them. Be it earrings or rings or chains or brooches. I love to accessories. I've bought from Scotland, London's Camden Town, Singapore's Boogie Street, Colaba Causeway… I love a variety of things, so I'm always on the lookout for something quirky… I love the simple too… Basically, I love completing a look and what can be better than accessories.
The One Celeb Whose Wardrobe I'd Like To Steal
I never want to steal but yes own it. Deepika Padukone, Kareena Kapoor Khan and Anushka Sharma are the 3 women I consider very close to my style. It has happened many times that what I am wearing shows up after a few days or sometimes vice versa. I have been in love with buns since college, I have always loved big clothes (we used to call them baggies in the 90s) I have always loved wearing boots and jackets. So maybe I can either borrow what they have or borrow from them.
One Crazy Fashion Trend I Might Try
I would love to try pop inspired patchwork. I think it is autumn-winter 2021. Be it a jacket, blouse, trousers or denim.