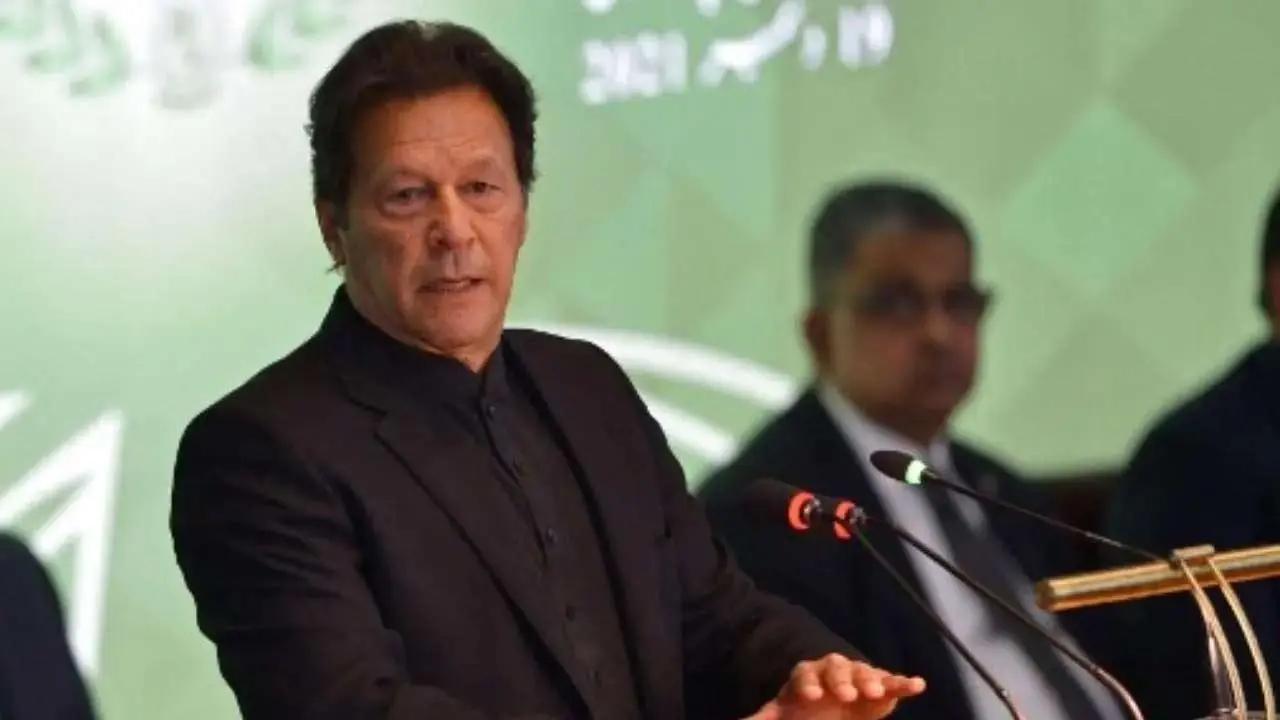 Prime Minister of Pakistan Shehbaz Sharif On Saturday, Pakistan Tehreek-e-Insaf chairman Imran Khan was out to create hurdles in the revival of the International Monetary Fund's program which was reached during the previous PTI-led government, Pakistan Today reported. He said creating chaos on the streets is part of Imran Khan's agenda, which aims to "fan the fire of instability in the country".
"Creating chaos and anarchy on the streets is part of Imran Niazi's agenda, aimed at fanning the flames of instability in the country," Shehbaz Sharif said in a brief statement shared by the Pakistan PM's Office media wing on Saturday.
"The coward did not allow the courts to search him because he is guilty," he said.
According to news reports, Shehbaz Sharif said that the PTI chief does not want the poor people to come out of inflation and other issues including economic pressure. They said that Former PM of Pakistan Imran KhanAvoiding the courts showed "the height of cowardice".
Sharif said that Pakistan Muslim League-Nawaz (PML-N) supremo Nawaz Sharif faced the worst retribution in the past because of the NAB-Niyazi nexus. According to news reports, Sharif said that the PML-N leadership faced the trials of death cells and bravely faced the baseless cases of heroin.
ALSO READ: Supreme Court stays non-bailable warrant against former Pakistan PM Imran Khan
The Prime Minister said, "Imran Khan's evading the courts is the height of cowardice." Earlier, he (Imran) left the IMF program and is now opposing the courts, he said, adding that he (Imran Khan) had also deviated from his promises and ideals, as reported by Pakistan Today. "We have faced the courts and the law on false allegations against our family members, including sons, daughters and sisters," he said.
Pakistan PM Shehbaz Sharif chaired a meeting of the Agriculture Task Force to review the ongoing reforms and upcoming cultivation of cotton, Pakistan Today reported. The meeting was attended by Pakistan's Minister of National Food Security Tariq Bashir Cheema, Trade Minister Syed Naveed Qamar, Advisor to the Prime Minister Ahad Cheema, Special Assistant to the Prime Minister Jahanzeb Khan, Punjab Chief Minister Syed Mohsin Naqvi and other federal and provincial officials.
According to a Pakistan Today report, Shehbaz Sharif stressed the need to increase agricultural production to achieve food autonomy and save the country from various economic issues. He also directed for effective resolution of the issues by improving the food chain and supply of food grains to the people through a comprehensive mechanism. He regretted that despite being an agricultural country, Pakistan has been importing agricultural commodities.
This story has been obtained from a third party syndicated feed, Agencies. Mid-Day accepts no responsibility or liability for its reliance, reliability, credibility and data of the text. Mid-day Management/mid-day.com reserves the sole right to modify, delete or remove (without notice) any Content at its sole discretion for any reason whatsoever.