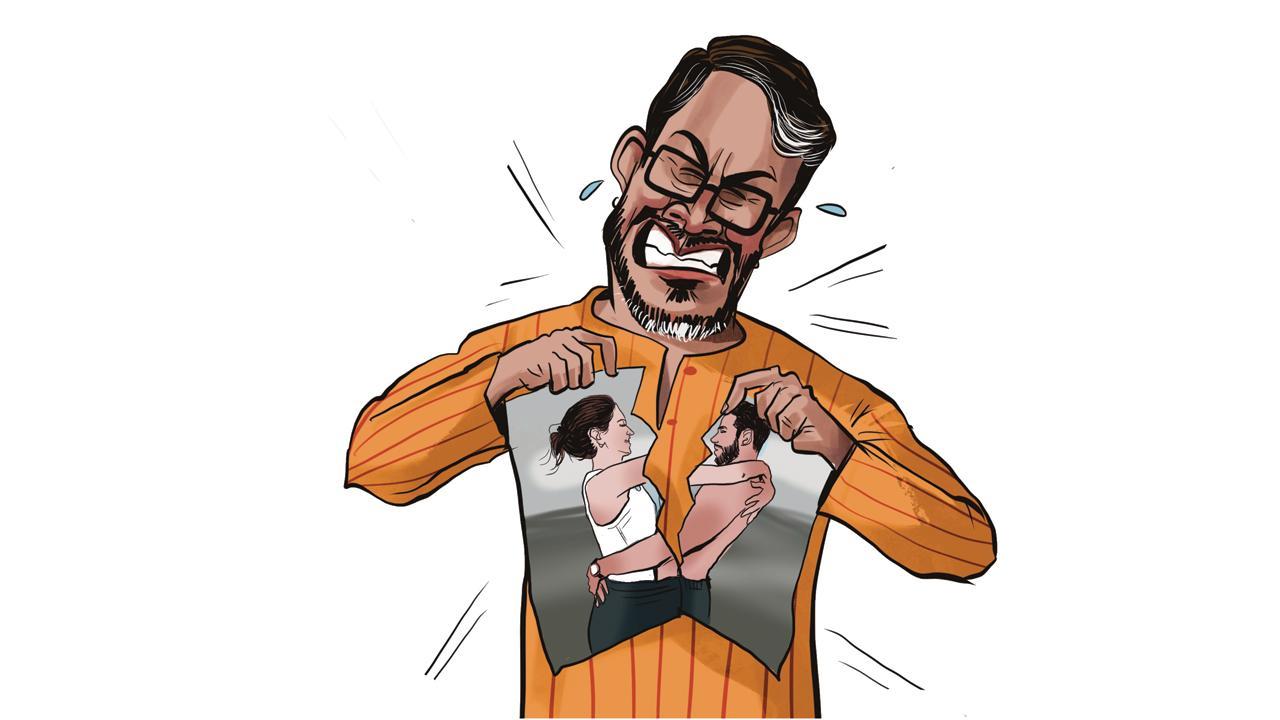 And so, for the film that has turned everyone's panties-Gehraiyaan or its other title, 'Ghehreyan F*ck' (50 percent of the dialogue has the word 'F'). Safe to say, this movie is all under the clothing of, sorry, skin.
Just toss the question in the air, "How were the depths?" And you get not only a hurtful response, but a dismissive review. This is the movie that audiences love to hate and love to hate; Nobody knows what to make of it, and you know what we do when we're nervous, we gang up against it.
"What is this strange fairy between us?" We ask angrily.
Some comments I've heard:
1. "It's a 'silent' film": So, along with porn, political thrillers, popcorn entertainment, parallel cinema and psychological drama, a new genre of cinema is born – the 'pook' film.
2. "It's a one-time watch": Like is this a bad thing? Some of my favorite movies I've only seen once!
3. The 'opposite side of porn' response is: Wives say, blushing slightly… "Why should these actors keep taking off their clothes?" The husband turned red with anger, whispering, "Dude, where was all the sex promises, after the interval, nothing… there was no obscenity… only waves, yes."
This is the bunch that secretly expected 50 Shades of Gray and only got 20.
4. A pseudo-intellectual who never got up from his chair told me, "It was as if Woody Allen met Wim Vendors with Vajda…. The screenplay was too derivative and too lazy."
(I used to say to him, "Get out there and make your own feature film, man, I'm struggling through the first screenplay, it's the hardest thing in the world, the second to land on the moon," but I refused.)
5. And, "it was too slow" is the brigade. When Hollywood takes its time, it's "Wow so intense", when Bollywood does the same, it's "Oh boring!"
Gehraiyaan has struck a chord with people – discord – a sense of restlessness and dissonance.
I believe the term is "disruptive", it doesn't allow people to settle into the comfort of normal viewing.
Gehrayan is genre-agnostic, lacking guns, gore, glorification of violence, "gan" and glam, with no silliness in the form of humour, gender politics, or distorted pontifications.
For us, Bollywood and Hollywood have apparently rigid-jacketed sets of rules, the way we judge—for us in Bollywood, form and formula are intertwined, and the moment the 'b' world 'h ' crosses the line in the field, the knives are over, because then you are forced to assess a Hindi film through an English cinema lens. And boy, how tough is that! We want an incredibly redundant campus in a realistic setting – like a playschool teacher holding 20 kids hostage and demanding to meet the PM.
Bollywood should basically deal in broad strokes, you accept the subtleties in Hollywood, and we are not a micro-nation? The moment Bollywood goes 'inside', we go ballistic, we get confused… our robotic reactions are skewed. The R2D2 of us get disconnected and we're just unable to say, "Hmm… Interesting movie." Which we don't immediately add, we collectively say "How dare you!" reject with. No discussion, just dismiss it.
Both Shakun Batra's Kapoor & Sons and "Deepheyaan" tread that fine line, mixing a largely Western sensibility with the occasional Indian smack-in-your-face.
How are the depths different?
One cannot be indifferent to it, thus.
Not bad Mr. Batra… Your script took time to unfold, Deepika Padukone took it deep, your DOP gave us a gorgeous canvas, full of shadows and reflections, and I never did cello to the soundtrack. Didn't hear the definition.
Likely waiting for two sequels- Gehraiyaan 2: Deep Dive and Kapoor & Daughters.
Beyond that all you do is explore relationships with some "depths".
Promise them to "watch twice".
Rahul Dakunha is an adman, theater director/playwright, photographer and traveller. Contact him at rahul.dacunha@mid-day.com