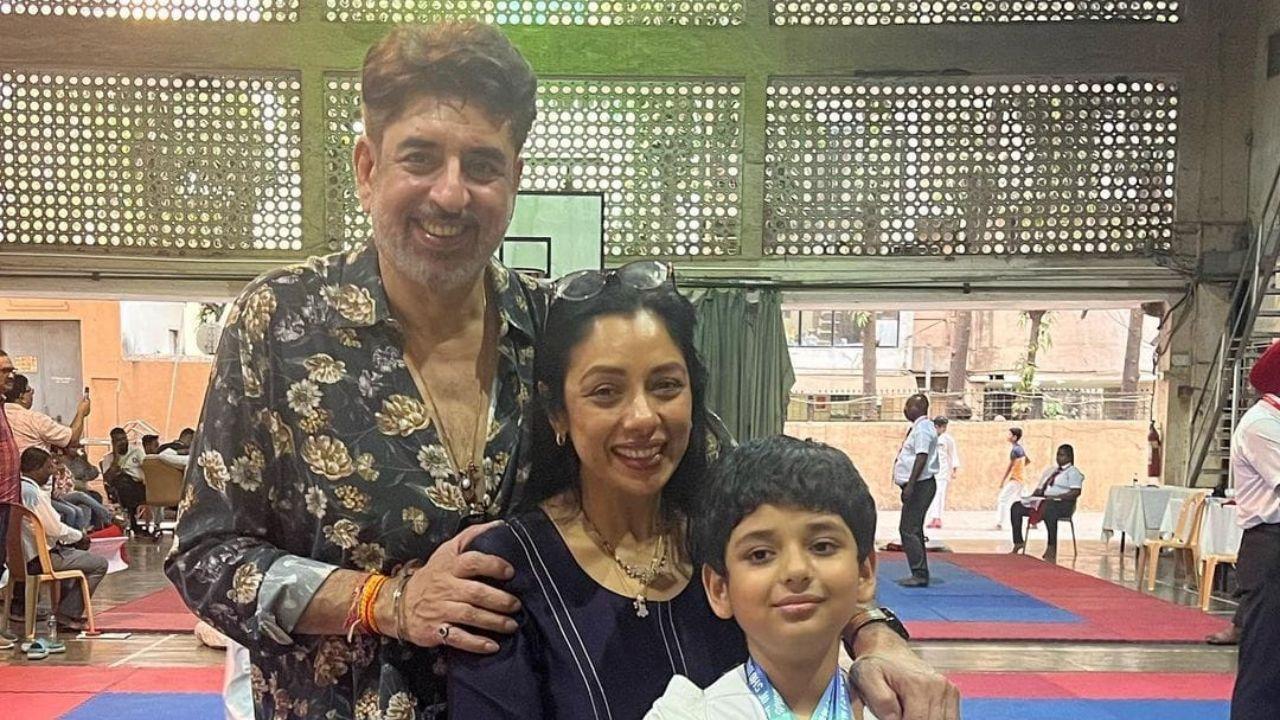 Due to the packed shooting schedule, there is hardly any day off for Rupali, who is playing the lead role in `Anupama', was just about to leave for her son's Shotokan karate tournament. Despite stomach pain, Rupali's son insisted on going to the competition, where he gave it his all and won three medals. An excited Rupali said, "My son Rudransh is my inspiration! He really proved to be a determined lad for this competition. He was not giving up even after being told to go to the hospital for a stomach checkup.
Also Read: Anupama Update: Pakhi locks herself in room, sends voice note to others warning them of dire consequences
He didn't go to school for five days, couldn't even go downstairs to play in the building, but insisted on going to the tournament. Initially we thought we would just take him to see it as he was too eager to go, but he came back winning three prestigious medals and made the whole family proud despite being in pain. But for me, the victory wasn't the medal, the victory was more than the fact that he stayed back for the fight despite stomach pains. Immortal spirit and commitment to his craft, this is what makes my son a winner for me. The medal was a bonus, but I am an extremely proud mum because to see this for a little 9-year-old man was commendable for me as a mum."
Also Read: Janmashtami Exclusive! Rupali Ganguly: I used to dress my son Rudransh as Lord Krishna till he was five
"As a mother I feel I am learning more from my child every day. I am busy shooting and he is back to the routine of his school life but the way he conducts himself and His never-ending spirit inspires me." I am a proud mother, and my son's fighting spirit teaches me that I must be there everyday and maintain that attitude. Sometimes I wonder how kids can be so strong they are in their most vulnerable moments, something we adults should be grateful to learn from!" concludes Rupali.