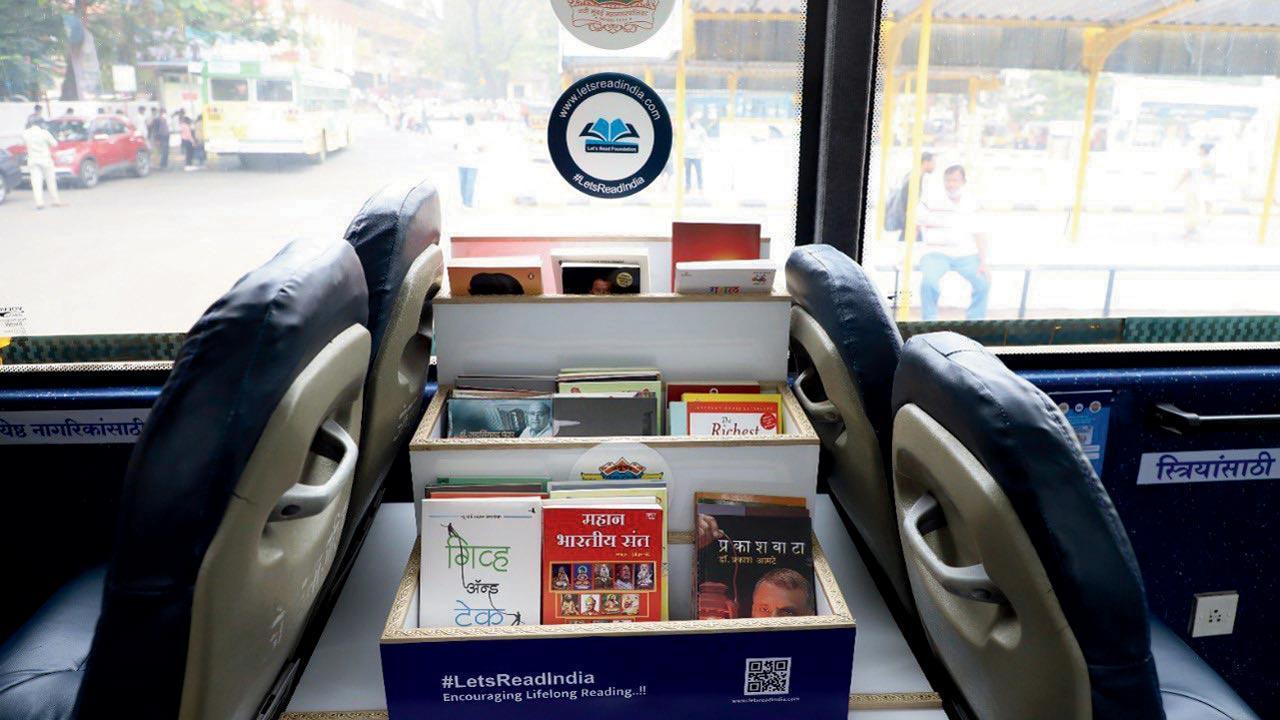 Let's Read India Foundation aims to inculcate the habit of reading at a time when people are connected to social media platforms.
One of the ways the foundation is working is with Navi Mumbai Municipal Transport (NMMT), which has launched the 'Books on Buses' initiative. A report in this paper states that buses plying on longer routes have a small bookshelf in which passengers can browse and read books till they reach their destination.
The project has been started in air-conditioned buses on some routes and if it goes really well, this service will be introduced on more buses.
This is a great project with the aim of uplifting people by pulling them out of their social media 'time pass' into the world of books. It is also a daring endeavor as it is quite unusual and, according to one estimate, would have had its skeptics and critics at the time of its inception.
Travelers need to respect the fact that they are provided with a bookshelf of all things. Use the feature if you want and if you don't, avoid wasting it.
By the latter we mean, don't take books if you have no intention of reading them and then leave them in the seats next to you or even on the floor of the bus, so as not to be stamped by passengers who want them can not see. , instead of putting them back on the bookshelf.
Do not tear the pages of books, write on them or smear anything on them. Think other travelers will want to use these books too. Above all, it is public property, and should be treated as such. An excellent idea and initiative, it may go ahead, it may not. Still, while it's there, use it with caution, respect, and maturity.