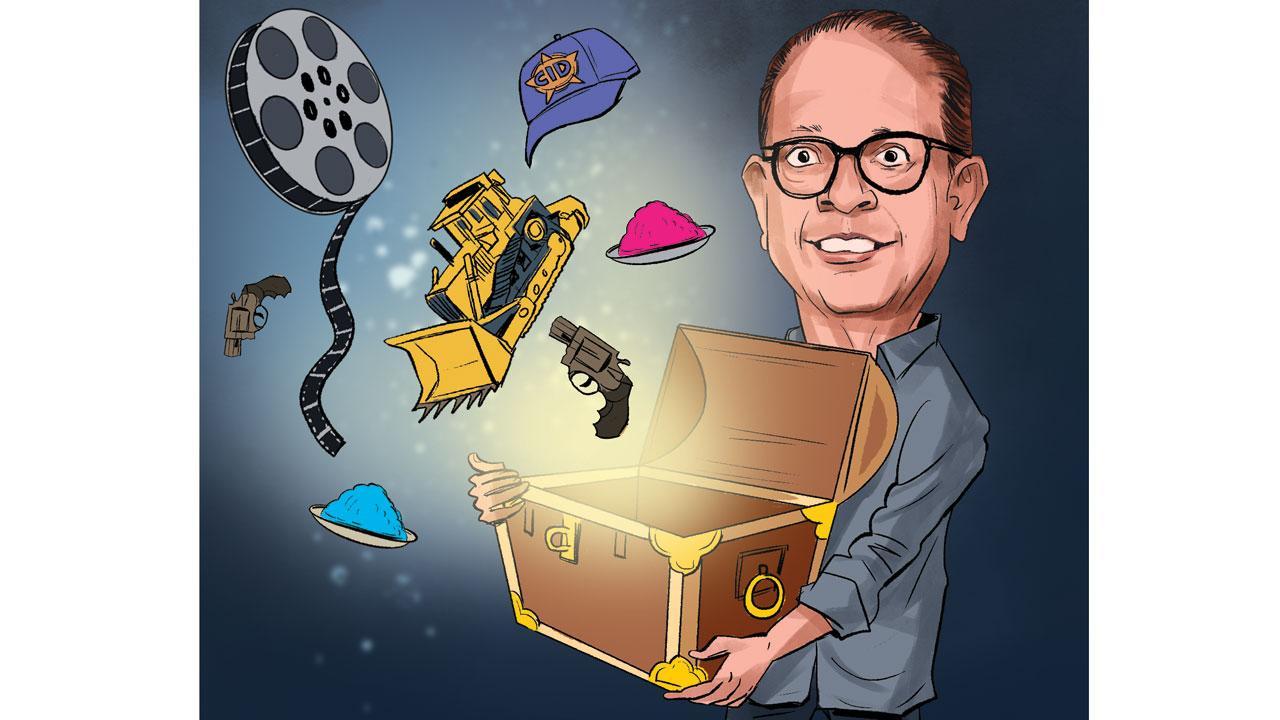 In May 1984, I had the privilege of attending a five-week Cinema Appreciation course at the Film and Television Institute in Pune. Night after night, in the darkened auditorium of FTII, we got to see films by Godard, Tarkovsky, Bergman, Fellini, Wajda, Jancso, Kurusawa, Renoir, Ozu. The French Wave, German Expressionists, Italian Neo-realism, Japanese cinema came to us, endless waves of world cinema. Simultaneously, we were introduced to the Indian parallel cinema movement – ​​works by Saeed Mirza, Adoor Gopalakrishnan, Goutam Ghosh, Mani Kaul, Kumar Shahani. It was a tradition at FTII for Indian filmmakers to pop up and present their films, especially if they had made one that year. One evening, Ketan Mehta came over and prefaced his new film, Holi with the fact that it was made on a shoe-string budget, it was about the challenges Indian youth faced. What emerged was a masterpiece of the film, stripped of all make-up. The shots were long, but never monotonous.
The storytelling had a realistic feel like a documentary. Ghoulish, haughty look, half-intentioned, but also the lack of raw stock adding to its rawness. The entire film was made in eleven takes, with no unnecessary cuts. One sequence, a choral acappella song by Juku Dholakia, shot in one long take of three minutes, "Na koi naam, na koi kaam, nayi jeet ka koi haar" for his obvious improvisational skills, with me for his tenacity Stayed. The film was raw, it was risky, it was about ragging, it explored the angst and disquiet among students, and it had the feel of a student film, but it still won Jehangir Chowdhary a National Award for cinematography. And yet, as is often the case, no one talked about the man who spent the money to make this experimental epic, the man who took the risk, seeing that this film would get cinema There was no way of release- no OTT existed in the 1980s, which made the effort all the more commendable. This was political cinema at its peak. Pradeep Upur was the producer. Last year, he produced the highly acclaimed Ardh Satya, a scathing take on corruption and police brutality, starring Prakhar Om Puri. A year ago he supported Viral Chakra along with Naseeruddin Shah and Smita Patil. This was a man clearly fighting the Bollywood system, making an art house cinema for India, making political films without any reservation. Also providing the audience with a choice of masala formula. Pradeep Uppur, one of the true godfathers of the parallel cinema movement in the 80s, explored dark themes such as student politics, suicide, police brutality, urban depression, slum life and the symbolism of the bulldozer as an instrument of destruction.
Read also: Indian math for ego
Pradeep gave Naseeruddin Shah his first Best Actor Filmfare, put Om Puri on the map, handed Prakash Jha his directorial debut, and gave Rajkumar Santoshi his break.
Over the years, I was blessed to have a close colleague and life partner of my partner and friend Bug Bhargava Pradeep. They worked together extensively, producing advertising commercials. Pradeep made a profitable career in television with the hugely successful show 'CID'. It was thanks to Bugs that I had the privilege of working with the man. I observed Pradeep very closely, his goal was to inspire creative people to grow and prosper.
He displayed a sense of outward calm while the internal calculator worked silently. My decision to make films, I will fall at the feet of Pradeep Uppur.
The filmmaker has the unenviable task of marrying money management with generosity. Advertisements should never be allowed to stifle creativity.
Pradeep passed away a few days back… succumbed to a battle with myeloma – an unsung hero, maintaining the belief that makers should stay behind the scenes, under the radar… but art's Find means to support.
I asked Bugs Bhargava what Pradeep meant to him—he paused, then simply said, "He was my magician."
Rahul Dacunha is an Adman, Theater Director/Playwright, Photographer and Traveller. Contact him at rahul.dacunha@mid-day.com