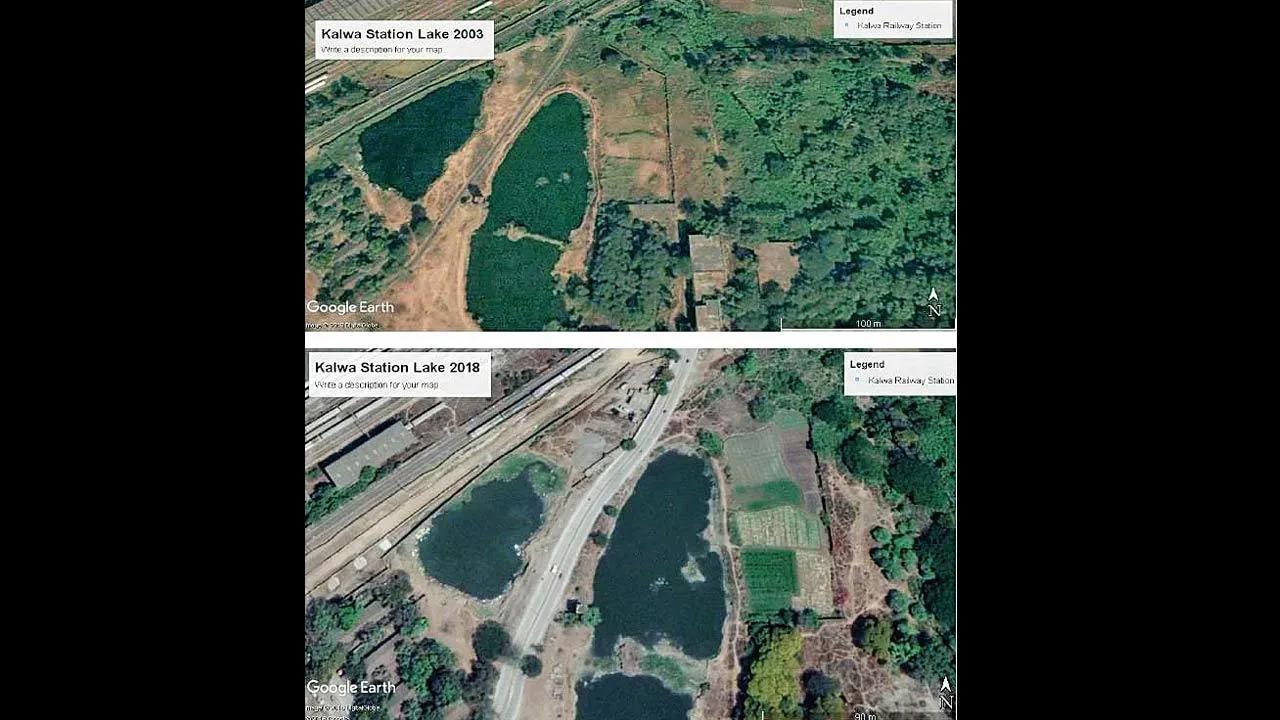 The locals of Kalwa are concerned about the loss of an old lake that has been partly taken over by new railway lines. The lake is next to the lines and new platforms at the Kalwa-end of Kalwa station.
Residents have approached the Railways, Pollution Control Board and various environmental bodies to get their grievances resolved. A report in this paper states that the new platforms have occupied practically 20 percent of the lake, and debris dumping continues.
The campaign has started and letters have been sent to railway officials, but now the response is crucial. Leaders need to ensure that ecological balance is maintained and lakes etc. are not touched at the very beginning of a project.
Occupying a certain green part, be it land or lake, and then trying to clean it up or restore it is counter productive and a huge waste of time and effort. We have to see that from day one the projects are planned and executed carefully so that these resources are protected.
Now, we will have the familiar scenario of residents going from pillar to post trying to save the lake and remove encroachments. They have to put all their energy and time into this fight which could have been easily stopped earlier.
Debris dumping is a very serious problem and needs to be tackled on a war footing. Cameras installed along the site will show who is dumping debris in the lake and railway officials should hold those responsible.
It is an unfortunate irony that we push for greening the city and spew words like environmental awareness and climate change, while minimizing what we have, sometime during the so-called development- Sometimes through casual and often careless attitude. Respond to and respect these concerns by keeping in mind the importance of the lake in the lives of the local people.