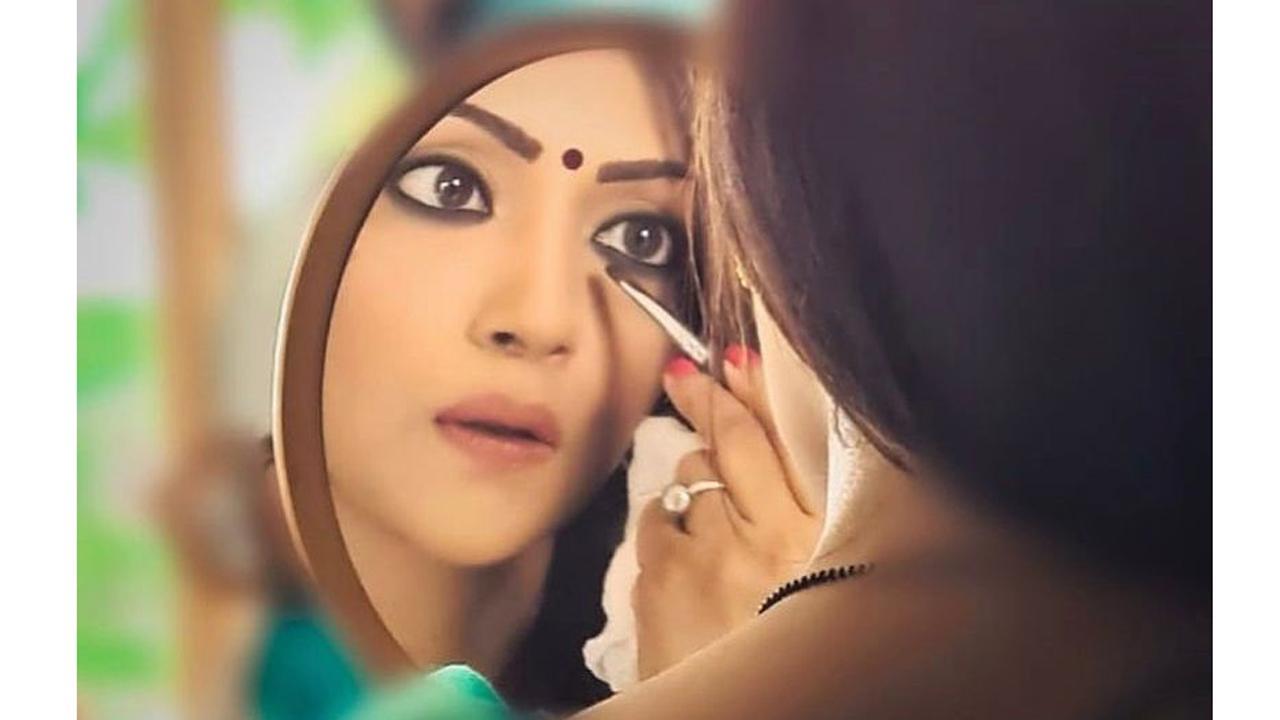 Pariva Pranati from 'Wagle Ki Duniya' joined Mid-Day.com unveiling the beauty and makeup favorites of the stars with 'Vanity Secrets'.
Your favorite makeup product?
I love MAC, Sugar and Bobbi Brown products.
The first makeup product you bought as a teen?
Lampblack. I just used to wear kajal, which was the only makeup I used. I still love it.
That product you wanted to steal from your mom or sister?
Lipsticks, nail shades and perfumes In fact I still steal perfumes from my mother.
Your Skincare Routine?
Wash, tone and moisturize. I really believe it works wonders.
How did you learn to take care of your skin and put on makeup correctly?
Skin care I learned in the family, both my mother and sister-in-law take care of their skin. My sister-in-law always suggests or gifted the best skin products. When I started acting I learned make-up, my make-up grandfather taught me from early days Kishore Dada.
What items will you always find in your makeup kit?
Compact, mascara and lipstick.
Makeup or skincare goofs from the past?
My skin is super sensitive so yes there have been reactions so I do not experiment much with products. A little over-the-top makeup looks too loud.
Which makeup trend do you want to try?
I prefer simple natural makeup and over time I have realized that that looks best on me.
That makeup product you'd never be caught wearing?
Through experience I have realized that sharp eyeshadows do not look good on me.
Which lipstick or gloss and eyeshadow shades are your favourites?
For shoots I use MAC Mocha lip shade and MAC Bronze eye shadow, in personal life I also enjoy dark lip shades.
The makeup trick that always works for you?
Combine liquid and Krylon base for long lasting makeup.
The skincare tip that always worked for you?
Moisturizing when skin is still wet and using coconut oil.