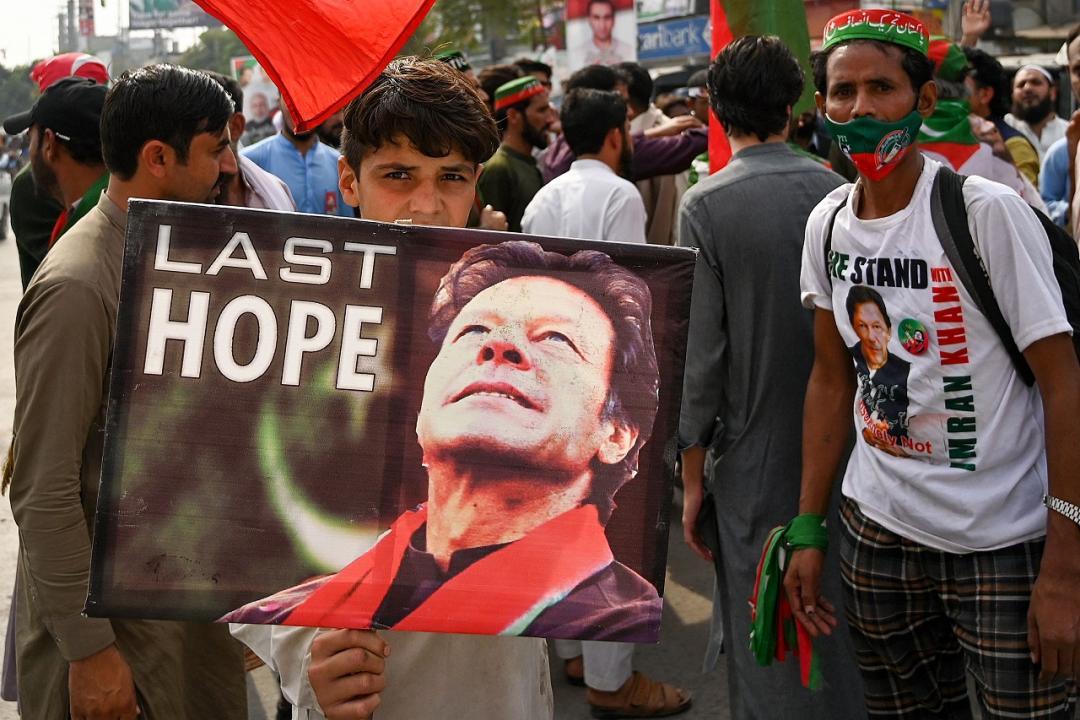 His party has said that Imran Khan is stable after an attempt on his life and the former prime minister of Pakistan is determined to continue his political struggle to pressure the government to hold early elections.
70-year-old Khan sustained a bullet injury in the right leg when a gunman opened fire on other occupants of a container-mounted truck in Wazirabad area of ​​Punjab province, where he was leading a protest march. government.
A senior leader of Khan's Pakistan Tehreek-e-Insaf Party (PTI), Fawad Chaudhry, alleged that it was "a planned assassination attempt on Imran Khan and he narrowly escaped".
"Assassin planned to kill Imran Khan and PTI leadership. It was not 9mm, it was torn by an automatic weapon. There is no doubt that it was a narrow escape," he tweeted on Thursday.
Police had said that one person was killed while seven were injured. However, Dawn newspaper reported on Friday that besides one death, 14 people were injured.
According to his party, Khan was transferred by road to his self-built Shaukat Khanum medical facility in Lahore, where an operation was performed and was thereafter stable.
Also read: Firing on Imran Khan: Wanted to kill, suspect told police
His party said that he is stable now. The party also said that Khan was determined to continue his protest march.
The party's official Twitter handle quoted Khan as saying, "I will not bow down, but will be determined to bring Hakiki Azadi (real freedom) to my fellow Pakistanis." This march will resume from Wazirabad at 11 am on Friday.
Khan began his march from Lahore on 28 October with the aim of reaching Islamabad on 4 November to force the government to announce new elections.
But the marchers moved slowly and later changed arrivals for Islamabad, now expected to arrive on 11 November.
So far, the government has not allowed PTI to hold a rally in the capital, while the Islamabad High Court has reserved its verdict on a petition allowing a protest rally in Islamabad.
The attacker was arrested and a confessional video was also released. But PTI linked the attack to a larger conspiracy and blamed it on Prime Minister Shahbaz Sharif, Home Minister Rana Sanaullah and Major General Faisal (Naseer).