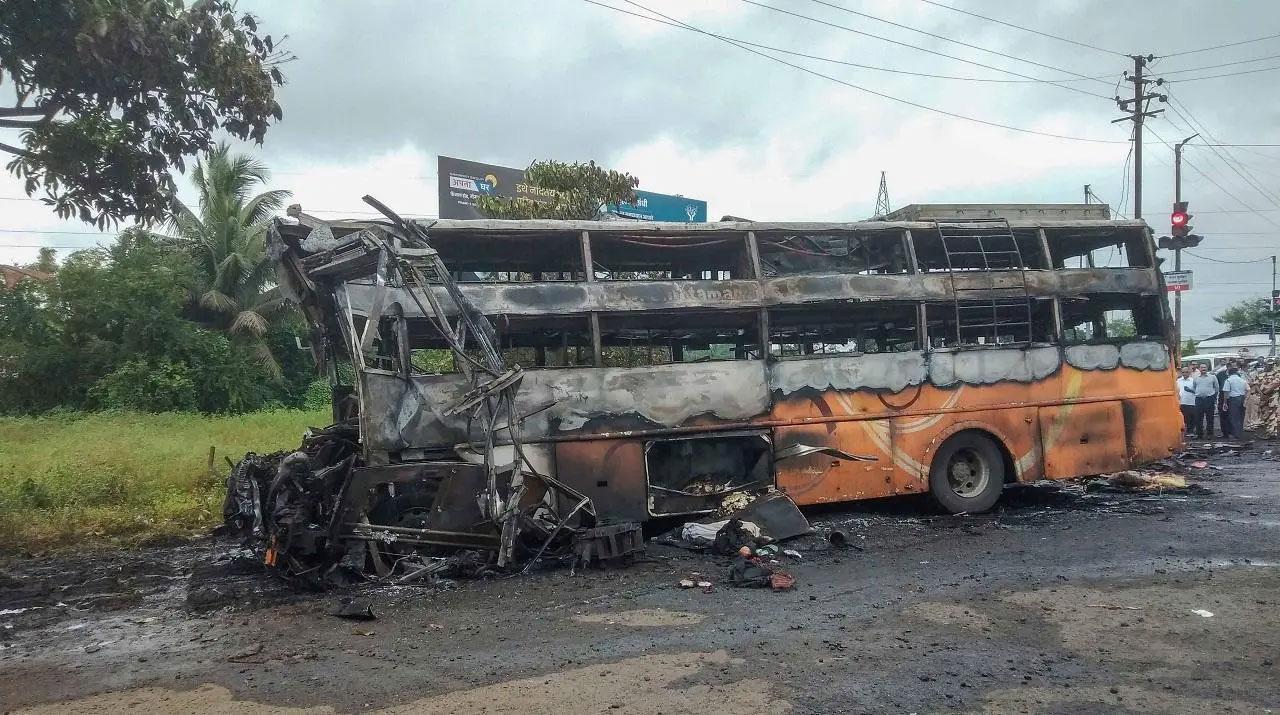 Nashik police arrested the absconding driver of the trailer truck that collided with the luxury sleeper bus, in which 12 people were killed and 43 were injured. The bus was overloaded at the time of the accident.
The bus going from Pusad in Yavatmal district to Mumbai had more passengers than the number of passengers. According to the initial passenger list, it had a capacity of 30 passengers, but 53 to 55 people were on board, as indicated by the list of injured and dead, police said in a report in this letter.
While there are many factors like condition of vehicles, papers that should be in order and others to be checked, overload statement should be a red flag.
We would like to warn Mumbaikars that overloading vehicles is always a problem as it can lead to loss of control. There is also no need to travel long distances on highways or crossing borders. Even while commuting in the cities, one has to stay within the load limit.
There is a good reason why vehicles have rules setting the maximum number or weight of passengers. In Mumbai, we see rickshaws in some stretches, cramming in four or more as they weave their way precariously, tumbling over potholes and squeezing through narrow streets. The extra load often causes the rickshaw to tilt dangerously to one side. Some rickshaws double as school buses, carrying several children in one rickshaw. Sometimes an adult (parent) is also inside this vehicle.
We have two wheelers, one with a driver and a pillar and then some. Kids sit in the middle, sometimes there's another kid in front, and that's the ultimate devastation.
Vehicles carrying goods will also have to follow the rules. Overloading should be punished severely.