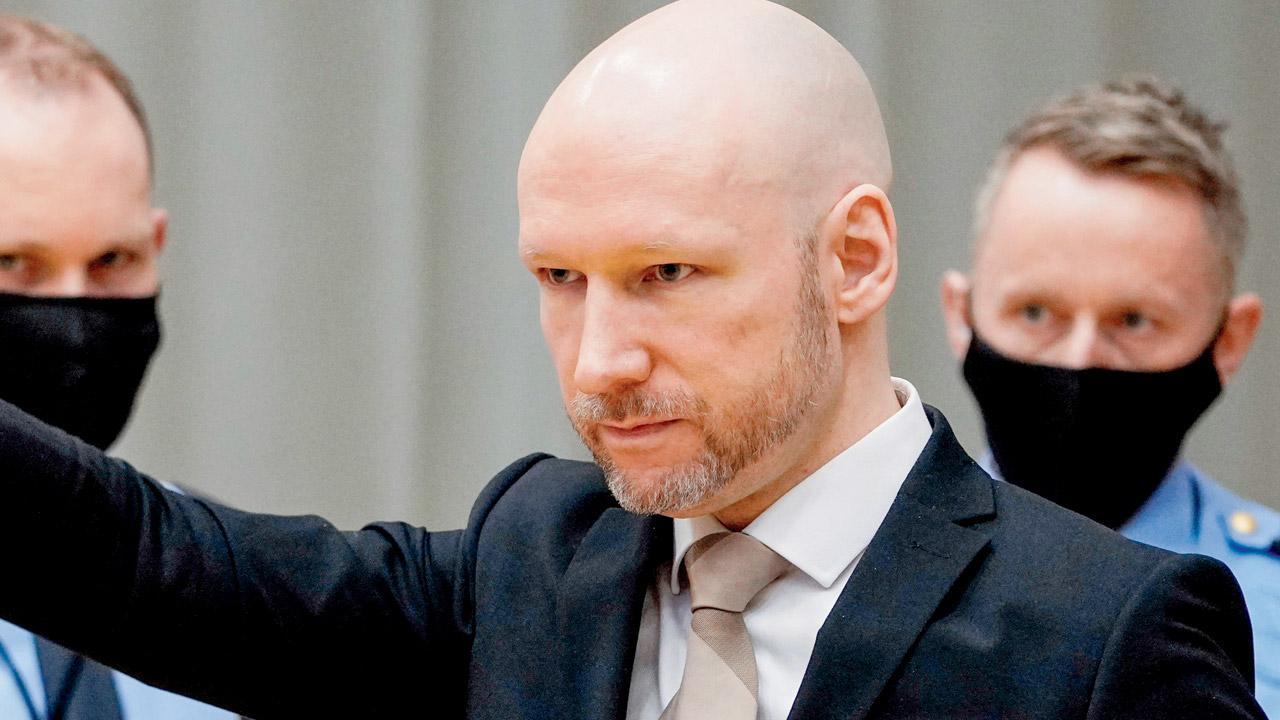 Anders Behring Breivik, the right-wing extremist who killed 77 people in a bomb-and-gun massacre in Norway's deadliest peacock massacre in 2011, appeared before a court on Tuesday for a parole hearing.
The Telemark District Court must decide whether Breivik is still so dangerous that society needs additional protection against him. And putting him behind bars A decade ago, the Norwegian mass murderer was sentenced to 21 years in prison for terrorist acts on the island of Utoya and in government quarters in Oslo. It can be extended indefinitely.
Under Norwegian law, 42-year-old Breivik is eligible to take parole after serving the first 10 years of his term. Breivik, dressed in a stubble beard and two-piece suit, walked into the courtroom with a white supremacist message pinned to his blazer, his bag, and a sign with the same message.
He saluted the Nazi as he entered court and presented himself as the leader of the Norwegian neo-Nazi movement, suggesting that he would use the parole hearing as an opportunity to express his white supremacist views. , rather than make a serious effort for an early release.
Prosecutor Hulda Karlsdottir began the hearing by saying that the prison terms of Breivik, who legally changed his name to Fjötolf Hansen in 2017, would have no effect on the parole case. They are "entirely subordinate. The main issue here is the threat associated with release," she told the court.
77
Anders Behring Breivik number of people killed in 2011