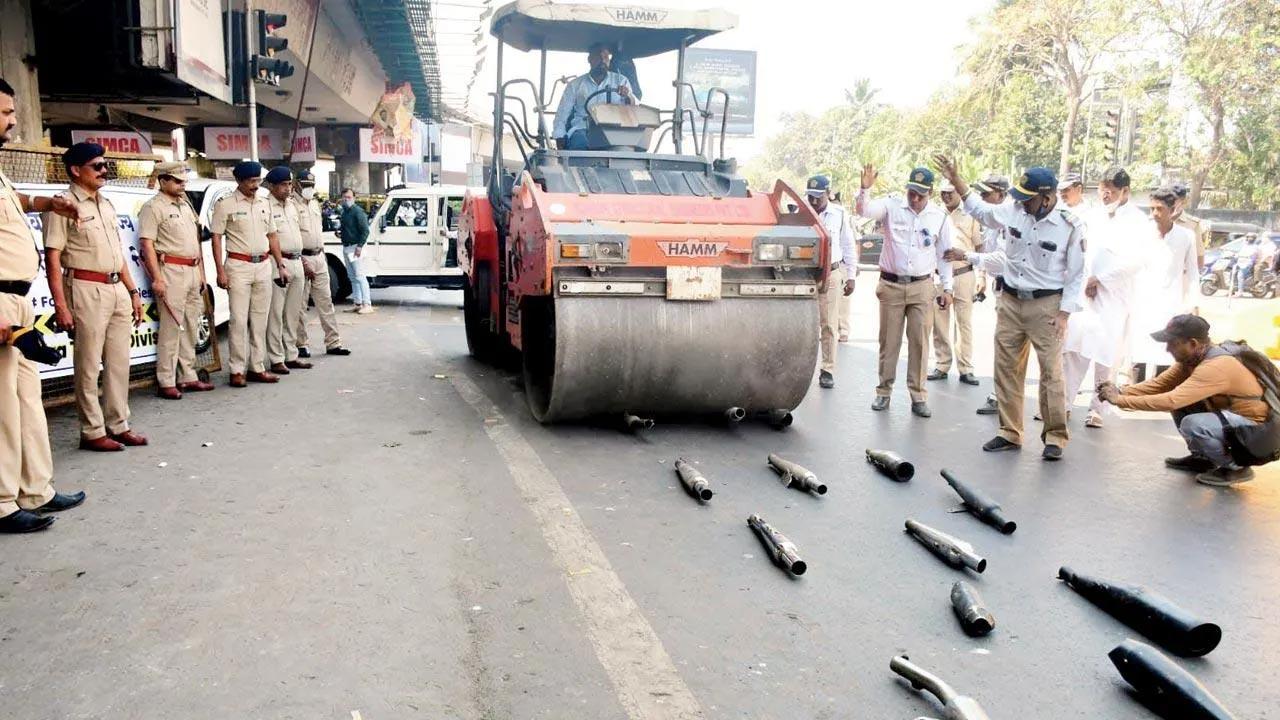 Mumbai Traffic Police, Bandra Traffic Division has cracked down on bikers who use modified silencers in their bikes, making noise on the roads and disturbing everyone. The bikes with such silencers were confiscated and then the silencers were crushed by a bulldozer.
The action sent a no-nonsense message to bikers that this amendment would not be tolerated. There was a dedicated team that caught the bikers using these silencers. Happily, the police took cognizance of residents' complaints about the rising noise. Our jawans in uniform were also sensitive to the noise of senior citizens and hospital patients getting hurt. Fines were also imposed for these amendments.
It is important to be aware of the harmful effects of noise pollution and respond accordingly, as this police initiative has proven. Air pollution is on our radar, but relatively, noise pollution plays very little. We need to understand that the latter also causes enormous psychological stress.
It may be time to warn against modifications on our roads and warn bikers that they are liable to fines for this. Advertisements and documentaries on road safety must have a noise pollution factor. We have seen signage and short films asking motorists to cut down on unnecessary honking. Maybe, it could be included, for bikers who are looking for the matchy or cool dude aspect by roaring on a noisy bike.
Fine should also be imposed and should also be deducted. These bikers should know that these bikes may look good in movies but in real life they are a huge disturbance. Not caring means not being sympathetic to the people who have to live with it. Greater connection with others, especially respect for the sick and the victim and those on the street is important. Quiet biker boys ride with poise rather than noise.