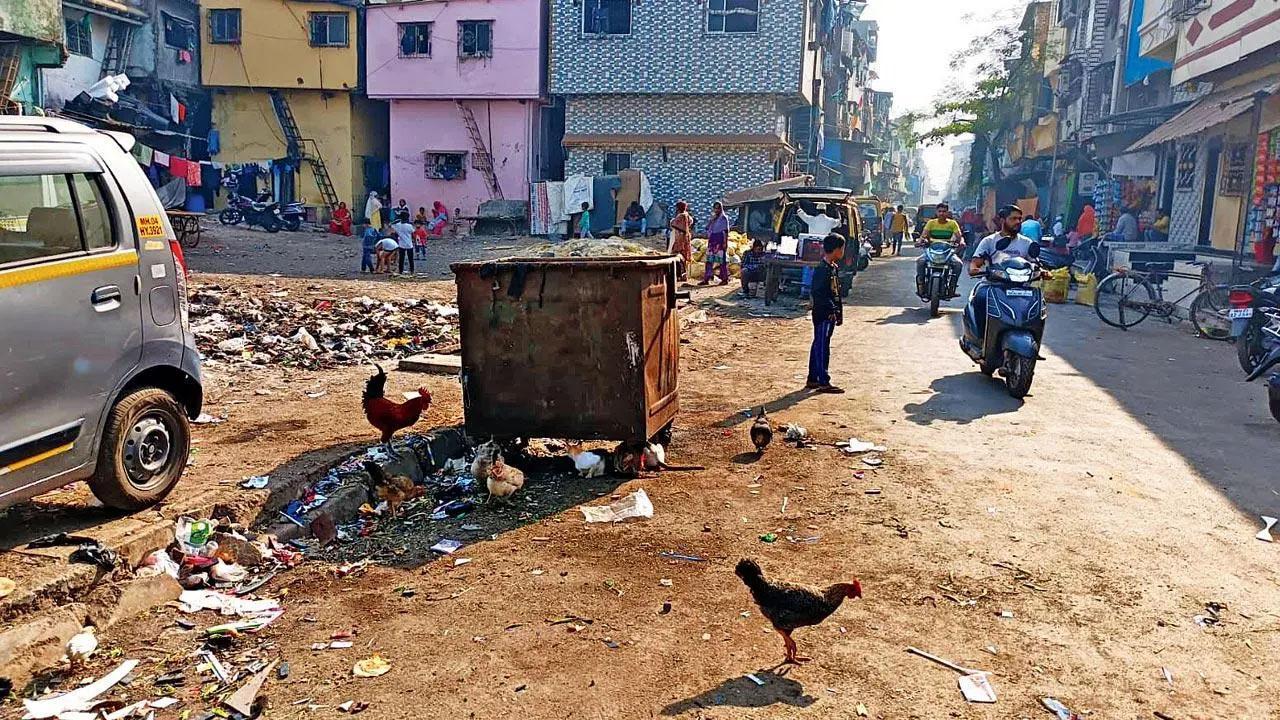 The old community dustbins, which are often found full and overflowing, are an eyesore and actually deflate the BMC's claim and efforts to beautify the city. There are about 1,500 such dustbins across the city which are cleaned once a day. Locals claimed that this was not enough and pointed out the lack of facilities to segregate waste. This is despite the Brihanmumbai Municipal Corporation announcing a Rs 2,000 crore beautification plan for the city.
Locals said that the high population means dustbins are always full and then water spillage is inevitable. It's stinky, and stray dogs and cats often eat the garbage or drag it into the street, making the situation even more dire. An activist said that there is a need to find a permanent solution to this.
A BMC official said earlier there were around 6,000 such community dustbins across the city, which have now been reduced to 1,500 as the BMC facilitates daily garbage collection.
Read also: Mumbai: Both hawkers and BMC are in dilemma over loan under PM SVANidhi scheme
A concerted effort will have to be made to clean these dustbins more often, as spills do occur. Perhaps more cans can be added if needed. However it is best to find a hi-tech solution, some kind of machinery or device that can empty these bins into the van faster so that the van can make a certain number of rounds, say three rounds, to empty them . These dustbins should be closed once they are full and sign boards should be put up to warn residents if they are caught throwing their garbage on the streets after they are full.
If such problems persist at the ground level, painting and upgrading the infra is of little use and a drain on the overall efforts. We are the first to agree that with Mumbai's huge population, the challenges are tough to overcome. The resolution of long standing vexing issues is part of cleaning up and enhancing the image of Mumbai and taking care of the health of the people.