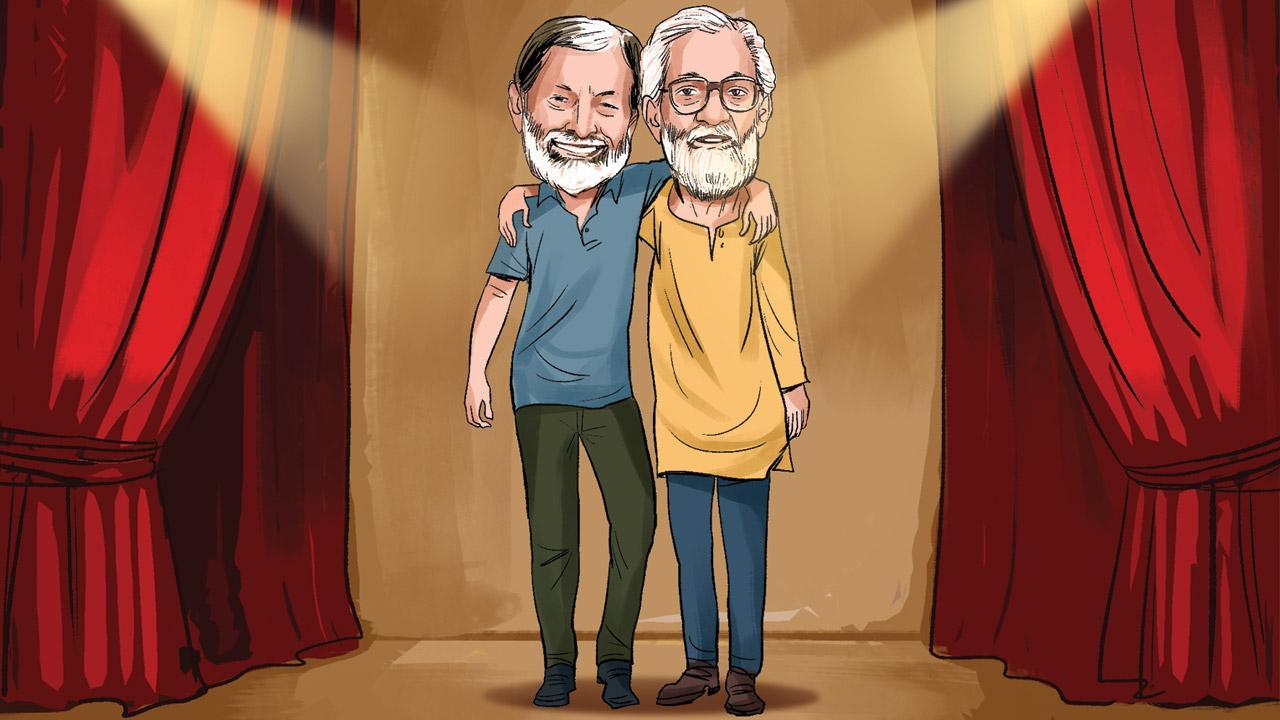 Clint Eastwood was once asked what it was like to be 91. He replied, "I don't feel 91, because I don't know how 91 is supposed to feel."
When asked how he was so prolific at the age of 91 (directing nine films since 2010), he said: "I wake up every morning and go to work—I see the old man inside. Won't let go."
Gerson da Cunha, never felt 92 and he never let the old man in. Even on the morning of his untimely demise, he was on his way to a meeting, undoubtedly to rebuild some aspect of Mumbai's crumbling building – like Eastwood, he got up every morning and went to work.
Eastwood said that Gerson's hallmark was to "stay mentally and physically sharp".
My uncle's passions were many, and in our world, in the world of the da Cunha family, and its vital alter-ego, its doppelganger-my mother's family-obsessions were rarely a pastime, they translated into side businesses, or much At least serious hobbies. Often these occupations were not economically viable, but occupied a large amount of mind space due to the possibilities of social change or creative expression. Advertising, theatre, acting, journalism, poetry, film, painting, writing, above all, all made their way into this vast creative playground.
It is part of a prominent family, as creative excellence is always ignited, intimacy is often expressed through intellect, and arguments are mostly about the art. Many of my family members first met in theater and advertising and then got married.
Growing up in the '80s, an art balance of multiple interests was par for the course for me, a tradition rooted in da Cunha DNA.
My creative partner Bugs Bhargava Krishna and I, the second generation who followed this path, often discuss how these two professions are linked. What Gerson and Sylvester da Cunha and Alik Padamsee did in the '60s, and later in the '80s Bugs and I ventured into this 'double act', later off-shooting in allied territories. Was theater our evening job, or was it serious self-expression? Did one feed the other?
For me, I've realized that both strive to entertain, whether it's building a brand, or changing consumer behavior. David Ogilvy once famously said, "The best ideas come in the form of jokes."
I can't explain Gerson's life in the singular—it's linked to his casting director wife, my aunt Uma, his younger brother, my father Sylvester, my mother, Nisha (his sister-in-law and best friend). Who used to discuss Shakespeare and the country's plight with him every evening till last week.
It is here that I must introduce my other uncle, my chief mentor, the late Kersi Katrak, the ad man-playwright-poet and husband of my mother's eldest sister, who first saw the potential in me.
It's tempting that these two men, who first met in the '50s, must have had similar career paths—Gerson headed Lintas, and Kersey created '70s powerhouse advertising agency MCM. That both should also be such skilled poets. I was blessed to have two uncles, two mentors, Kersey Katrak and Gerson Dakunha within one family.
Both of these people wished me good health, they watched my career closely. Kersey gave me my first and second jobs, hooked me up with my longtime art partner Prashant Godbole, and taught me the important lesson, "polish every word until it shines", "always write like it's meant for one person." is" and "make without compromise" or don't make at all". When Gerson came to me from another angle, his first question to me was always, "Dear nephew, what are you busy with?" or "What are you writing now? Are you?" – his tone always had a sense of "dream, do it… because you can".
Sure, Gerson da Cunha had the presence of walking into a room, and despite standing 5 foot 10, giving the impression of a 6 foot 2 frame, but his approach was personal, he worked to change in the smallest way possible. Did. When he talked to you, it was a little cocoon he had created, a bubble where all that mattered was who you were.
Gerson adhered to one principle: "Have we lived enough … have we maximized every moment?" Regrets were unacceptable, retirement was off the table, but critically, never let the old man in.
Rahul Dakunha is an adman, theater director/playwright, photographer and traveller. Contact him at rahul.dacunha@mid-day.com