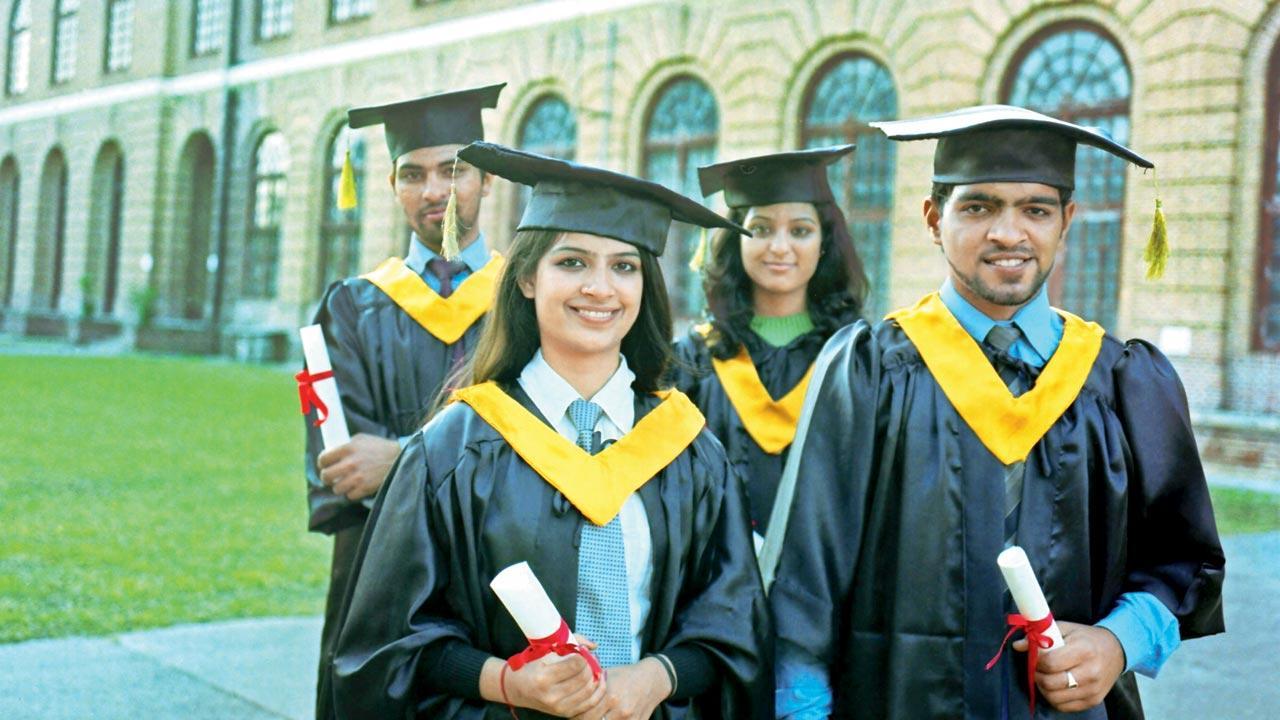 Foreign universities will very soon set up their campuses in India to provide quality education, which, by our own admission, is not provided in the country's own public and private universities. The reasoning given by the University Grants Commission is that this move will save a lot of money of the parents/students which is otherwise going abroad. The UGC guidelines issued for feedback state that the UGC will regulate foreign universities that have been barred from offering online courses. Only full time courses are permitted. The guidelines are getting a mixed response from academic and political circles.
Given that this decision will be implemented, it is time to examine our current higher (lower) education. Compared to the global average, India spends very little on education, and what it has spent so far has not yielded the desired results. The exceptions are some top-level public and private institutions that excel in professional fields such as engineering, technology, medicine, and management. They have produced students who have made the country proud. They will continue to do so in future as well. Their success lies in a working style that bears no parallel to those entirely government-run or government-aided. The government-run is entirely the responsibility of the state/centre while the aided ones get salary and non-teaching grants from the governments.
Also read: Mumbai University students in controversy over delay in sports calendar
If we have to understand the 'lure of quality education in a foreign land', we have to understand the abysmal failure of government-run universities in comparison to private universities. It is not that in the olden days students did not go abroad for quality higher education. But this number was very less as compared to present as not all could afford the cost while scholarship was limited and it was not so easy to get study loan from banks. Limited income restricted ambitions. Now times have changed. The decline of education here can be attributed to a number of factors, chiefly the turning a blind eye to the low productivity of highly paid teachers who, once recruited, offer lifelong job security and re-employment. The ones ensure the lack of curriculum. Jobs and Entrepreneurship.
For the first time, a few years ago the institutes here collaborated with some popular names abroad, which would eventually lead to foreign institutes/universities setting up their independent shops in India, to have courses that students could study for a few years. to go out for Allied Complexes. Soon, the boom in online foreign courses attracted students. Meanwhile, the domestic scenario did not show the usual expected improvement. Although there are some exceptions. As we said earlier, these exceptions have always been like this; But without a similar effort from others, they are not enough to elevate the country in the international rankings of quality education. We can expect India's toppers to go a notch higher when they compete with their foreign counterparts.
When we talk of education, it should not be only about the higher part of it. It is the schooling (from nursery to junior college) that qualifies you to climb the ladder. The state and the center are still the main providers of school education in India, despite the overcrowding of expensive private schools working with national and international boards. Recent trends show that the governments are not ready to give salary and other grants to the private schools which are being opened in view of the growing market of education. In such a situation, the government should ensure that instead of closing their own schools, they provide quality and affordable education.
Dharmendra Jore is Political Editor, Mid-Day. He tweeted @dharmendrajore
Send your feedback to mailbox@mid-day.com