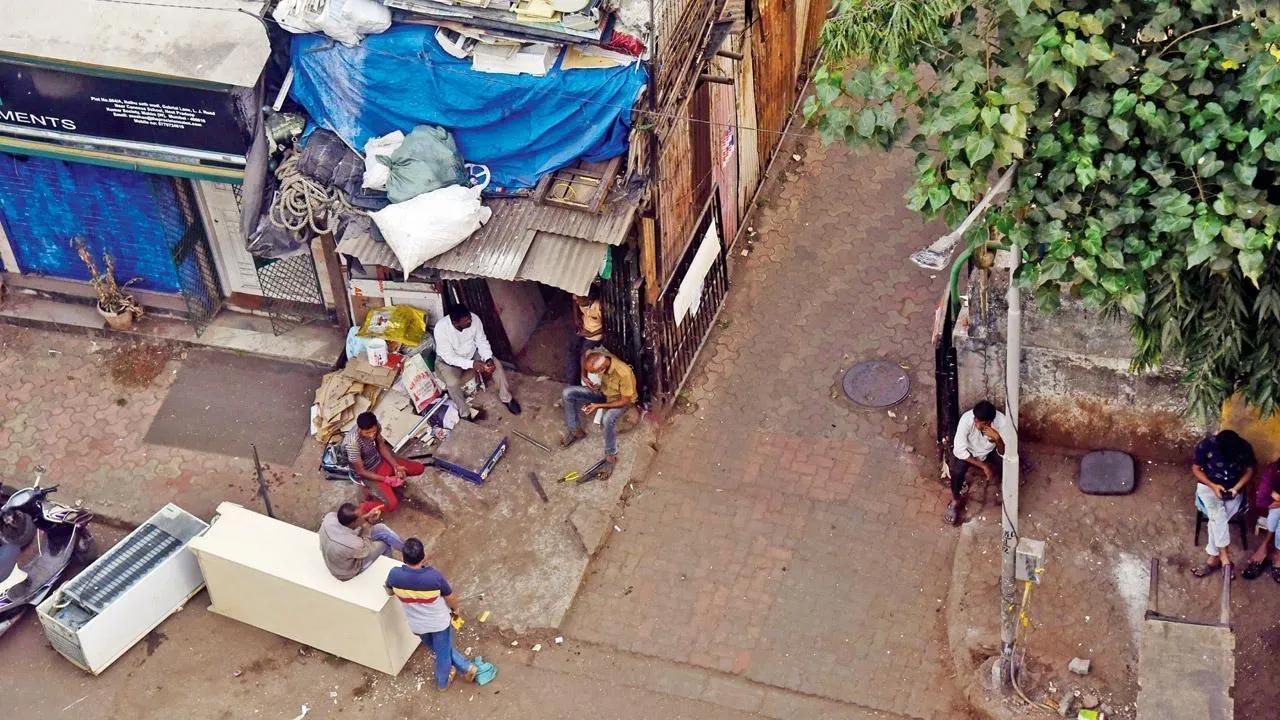 The residents of Mahim Housing Society claim that they have been harassed by a scrap dealer, who has allegedly encroached upon a footpath and part of the society's land. He said in a report in this letter, that the dealer has not been evicted despite the order of the High Court. They say police action happens at times, but inevitably it comes back. The dealer accused the society of making false claims of encroachment and said that the matter was sub-judice.
When fingers are being pointed, we have to see how the footpaths are being occupied, leaving residents with no option but to take to the streets to go to their homes. Material is being broken for scrap and the worst part is that residents claim that they are defecating behind vehicles to pick up the garbage. This means there is no sanitation and there is apparently a stink all around, making the situation unbearable. They claim that refrigerators and steel almirahs are being demolished on the sidewalk.
The scrap dealer has denied all the allegations but it needs to be investigated and if it is true, then some action should be taken. If the matter is sub-judice, at least some of these problematic issues like lack of sanitation and breaking of material outside the gates of the society can be dealt with in one go. The BMC needs to look into this and see what they can do to address the problems of the residents.
We can also safely confirm that this is not an isolated case. There are also some who have literally set up stalls outside the gates of residential areas, secretly expanding their business until large sections of the sidewalk are occupied and the building's occupants face extreme hardship, But they cannot be evicted.
Public places, footpaths are constantly being encroached upon and complaints are in vain. All the announcements to make Mumbai pedestrian friendly are in vain when space is taken away just outside the buildings. Let the actions speak, not just the words.