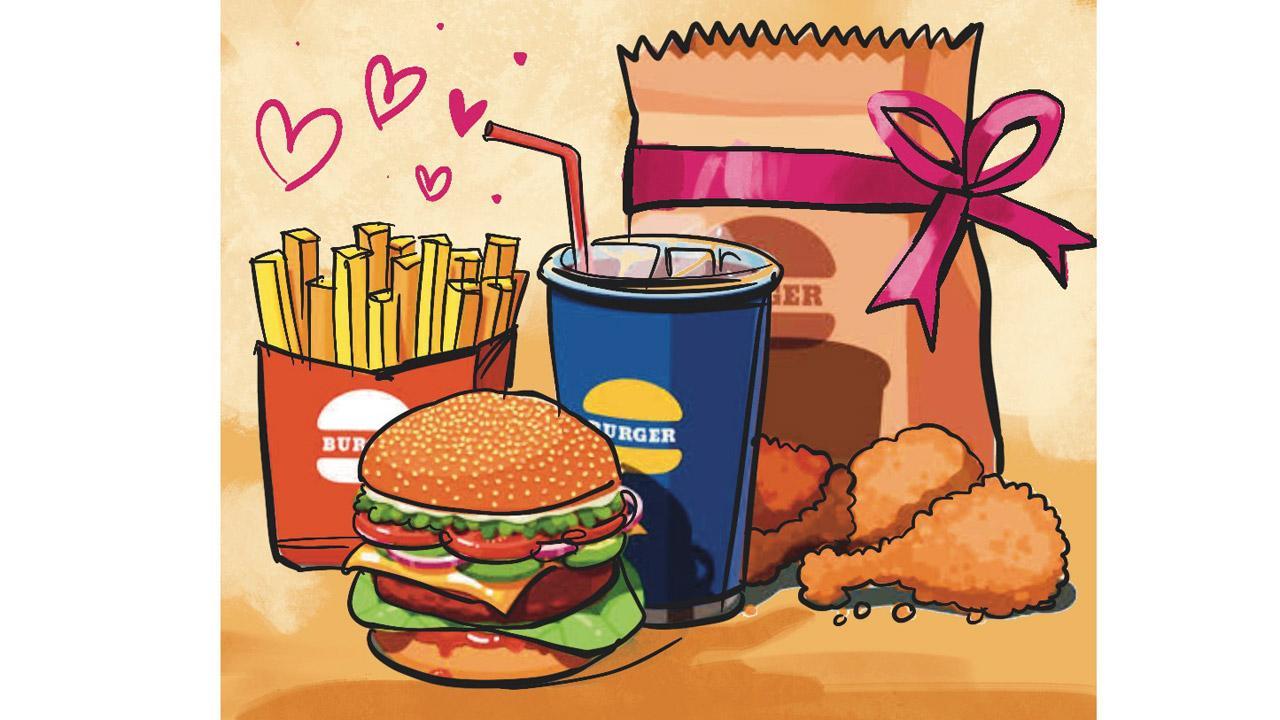 What is love?" Like Hadaway, I often like to ask this question, because each time it yields a different answer.
Like most, I had COVID, and the suffering and denial it brings. My friend Samina, who had come from Delhi, also fell ill at our friend Parvati's house. Recovered, she had come to my place to pick up her bags – a box of biscuits and sandwiches – ham and cheese, pleasant with butter, trimmed with care – from Parvati. It's not that I didn't have food. But it's not about practicality. I ate it in bed, like a child would eat at a picnic. It reminded me how, when I had measles as a little girl, my dad arranged dinner on a fancy tray, like in a hotel, with two sips of Coca-Cola in a pretty purple glass. With, the best Coca-Cola I've ever had.
I called my friend Bela and demanded that she cook for me. She arrived with a lot of food in several boxes. Two days later, my friend Kabi called. Like mine his COVID misery was very long. We discussed how, as single women, we often don't rest as much as we should. I felt overwhelmed by the desire to do something for her, although practically cared for. "I wouldn't," she replied when I asked if I should send her some bone broth. I find that bone broth comforts and nourishes both of us, even if only one ate. It's not a big deal, it's a small meal. But when we meet the people we love after a long day, it feels as rich as that tight, warm squeeze of hands.
That night my doorbell rang. The nephew of my friend Sankalp stood with pink hair, holding a bag with a pink bow (not making the pink bit). "Uncle has sent you a cake." I felt full as a full circle, even though I hadn't eaten cake yet.
There are many words for love because love is not a single thing, which stands for attention at relationship-places. Lad is the word of this love which I have described above. We use it most often to talk about the enjoyment of children by elders. But, in reality, Lad is present in all relationships along with friendship, care, desire, longing, collectivism. It signifies love's ability to transcend boundaries and defy categorization – we pamper and receive, because we are all children of each other in a way, with our weaknesses exposed to those who love us. In compassion nurtures our weaknesses. Families have always been greatly extended.
Love is about abundance, not just enough, efficient and 'proper', but a lot, like butter in Parvati's sandwich or slow, plentiful heat in mutton curry my friend Ruchir when you visit her. In Rabbi Shergill's best song – Tere Bin – he searches for someone "Chuke Jo Nakhra Mera" – who will cover my unfairness. To be loved is to recognize the generosity and love potential of other people. To achieve this is to respect love and show your faith in it. If it flows in the same direction, it definitely gets 'spoiled'. In fluid exchange it gives us the nutrition and satiety of fully leavened bread. We are in alone time, they say. Perhaps we are too eager to define love in traditional terms, when in reality it exists in many forms in our lives, waiting to be eaten.
Paromita Vohra is an award-winning Mumbai-based filmmaker, writer and curator working with fiction and non-fiction. Reach him at paromita.vohra@mid-day.com