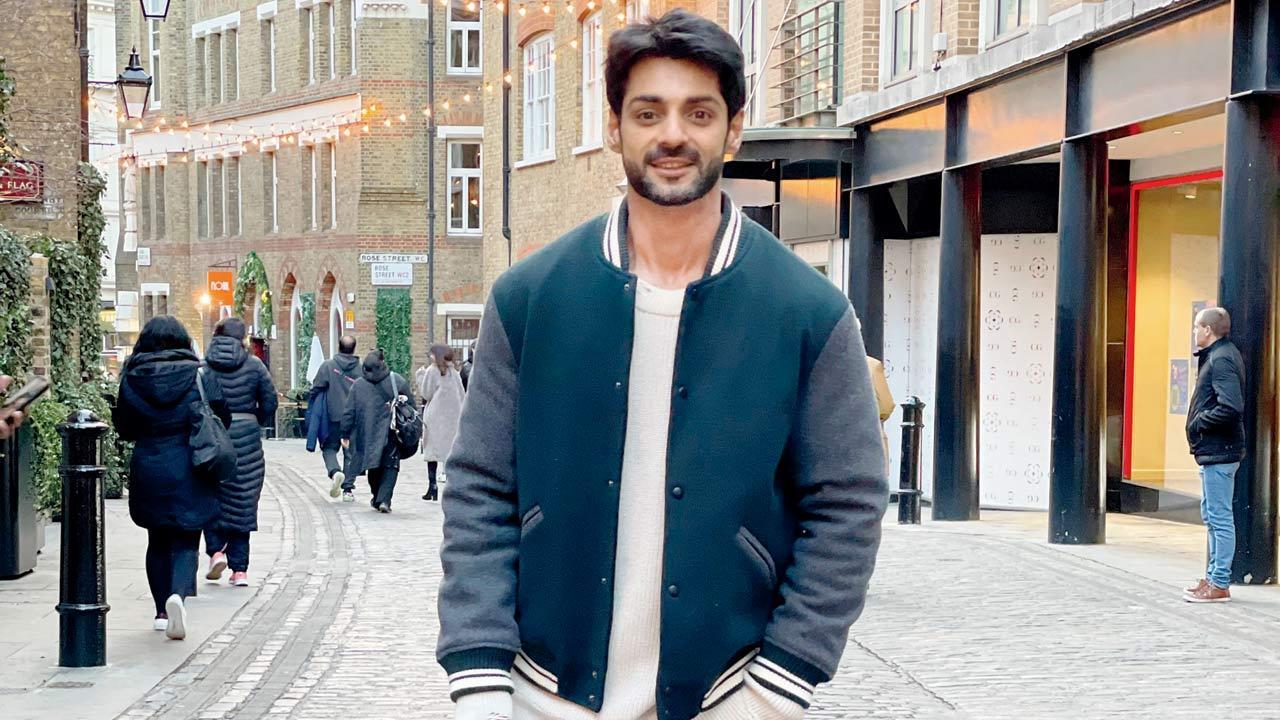 In 2004, he became an overnight star with his first show, Remix. While Karan Wahi initially enjoyed projects and popularity, he later realized that television projects hardly satisfied him creatively. After trading fiction shows for non-fiction offerings, the actor finally found his groove in digital entertainment. Wahi analyzes his 18-year career as he sits down to chat about his upcoming ZEE5 web series Never Kiss Your Best Friend Season 2.
Wahi, director Harsh Dedhia and Anya Singh in London
Edited excerpt from the interview:
Why have you cut fiction shows?
When you start your career, you think less and work more. But as soon as you do something that gets bigger, you start thinking about the kind of projects you want to do because you become critical of your work. In 2012, I quit fiction shows because I could not cope with 30 days of work every month. My health was going for a toss. When I was on my way back home, I probably got a chance to meet myself. At that time I tried my hand to become an anchor. show a glimpse [in 2012] Set the ball rolling for non-fiction. second reason [for my decision] It was that I had reached a point where I could ask questions and get answers, and not just because there is a telecast the next day. [When doing fiction shows]I used to earn a lot of money, but the reason I left was because I wanted to earn money along with being happy.
Is OTT entertainment creatively free in this regard?
I jumped on the OTT bandwagon way before Medium followed. I didn't start with Sacred Games (2018). I did a show called Bar Code, but Hungama took a long time to release. I think I have done more shows on OTT than on television now. OTT entertainment has also seen a change over the years; You see an influx of film stars. Though this is a great opportunity, not every show on OTT is as good as we think.

You have played supporting roles in most of the shows. Aren't you hungry for lead roles?
Sometimes the makers don't see me as the lead. My job is to do something according to my ability which I like. I would rather do a character that I enjoy than play the lead, out of ego. It doesn't bother me. I am grateful that I am relevant even after 18 years in the industry.
When did you first realize this?
For a long time I was working only for money. when i said no the first time [a project I didn't believe in]I was depressed for a month. It was difficult initially to say no, but after that, I learned to live in that scenario. In the beginning, I used to take pleasure in being called the chocolate boy or boy-next-door. but i got more [congratulatory] demands more of my role in Sacred Games than a remix. Many people told me that I have played my part with confidence. It changed the game for me. Suddenly, people were talking about my work and not my looks. That's what you want to hear as an actor.
You Have Never Kissed Your Best Friend season 2 is coming.
I had signed this show before the lockdown. In a time of thrillers and tales of Gaon Khede, here is a light-hearted rom-com that a lot of youngsters will relate to. OTT platforms need some romance because we Indians loved our romance dramas in the 90s. This attracted me to the show.
What happened to your plan to make a show with Rithvik Dhanjani?
We are preparing blackboard for ALTBalaji. Almost 70 percent of the shooting of the show has been done. We will wrap up the shoot by the first week of March, and we are expecting it to release in August. Rithvik is a listener and totally invested in it.
,