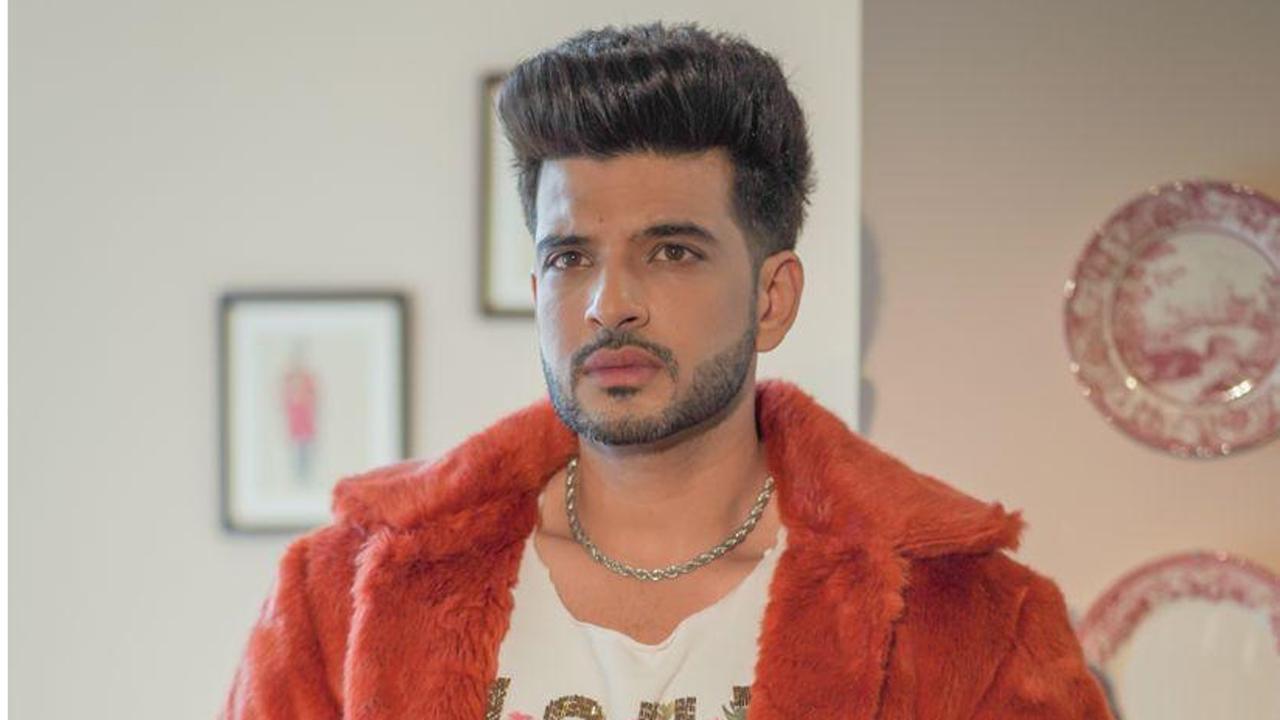 'Bigg Boss 15' has just ended and popular contestant and finalist Karan Kundrra has opened up to mid-day. Com about their experience and the bonds they have created at home.
How does it feel to be back in the real world?
When he asked us to switch off the lights and leave the house, we saw the stars and I gestured 'Teju (stunning light) Look at the stars.' Just getting out of the house is a different matter. There were dogs near the set and I started shouting 'Oye kutte.' They took off our mics and I felt like I was wearing this for years, why are they taking it off! Everyone was in PPE kits and we were trying to identify the people.
And what did you miss the most while at home?
Discretion! I am a very private and shy person in real life. I am not used to people around me 24 hours a day, I like my alone time. I am that person who wakes up with the slightest sound but after a few days I fell asleep in the midst of big fights happening around me. I love watching the news and keeping myself updated on what's happening in politics and science, which was cut. I kept thinking 'Where did you get stuck in the middle of the lunatics.' After a while you start to lose your mind, you have no entertainment. I have a phone in my hand for 20 years and have information at my fingertips. I was not in touch with my family when I was used to FaceTime and group calls every morning. After spending two months at home, you start forgetting things outside, like names and songs. After a while you have nothing new to talk about and you don't want to talk about what's going on in the house, so it's a life of its own.
To be in the top 3 is quite an achievement…
I entered a completely unknown house! You can pretend for two-three days, then your real self starts to come out. I took everything as it came. It was a journey of finding my true self and what kind of people I live with and what doesn't. All my inclinations and advances were natural. I thought I would be there in 5-6 weeks but the kind of response I got inside the house, the relationships that remained, even though I tried to hold back… Every time someone came from outside I would ask them 'What's my reputation? Still out?' But now I am more self-aware and secure as a person.
You have created a very strong bond in the house despite ups and downs like Umar, Tejashwi, Nishant…
I did not know Omar as a person and did not expect that we would become friends. I was trying to befriend Jai (Bhanushali) as I knew him from outside but whenever there was a tense situation, Umar and I would react in the same way. I never made friends for the benefit of the game, so whatever bond Umar, Tejashwi or Nishant formed, they were natural. Nishant and I never played for each other, he kicked me out of the VIP room but at the end of the day he used to run up to me when I got emotional and vice versa. We were rivals but still had a beautiful bond.
You said you weren't looking for love, but still got it in stunning…
I was fighting with myself that emotions run high in the house and there will be attractions, but don't fall for it. I also told Teja that in real life we ​​might not even talk to each other, we are different. I don't know when I fell in love with him, although I tried very hard to fight him. Now, I'm glad we were in the same house and felt like, it's only getting stronger. At home, your reactions are very real.
Will you be in touch with Prateek Sahajpal? Which other contestants will you be in touch with?
I have promised Prateek that I will take care of him and he will consult me ​​before every decision, be it work, finance or whatever. I'm just a call away! I was also following him before entering the house. I supported him in OTT and at that time I did not even know that I would do 'Bigg Boss'. I am in touch with Tejashwi (laughs) and every moment we run into each other. I have just spoken to Nishant. Rashmi (Desai) called me, Umar is a strict maniac but I like the way he is. Rajeev Adtiya, too, would be in touch with all the people I loved in the house.
Are you finally going to learn Marathi and impress Teja's family?
I don't think she's going to get it any other way. I am learning Marathi by spending time with Nishant and Tejashwi but I am sure he has learned more Punjabi. Whenever I was out of mind, I would speak in Punjabi, when I was happy I would speak in Punjabi, that's how everyone around me learned the language!