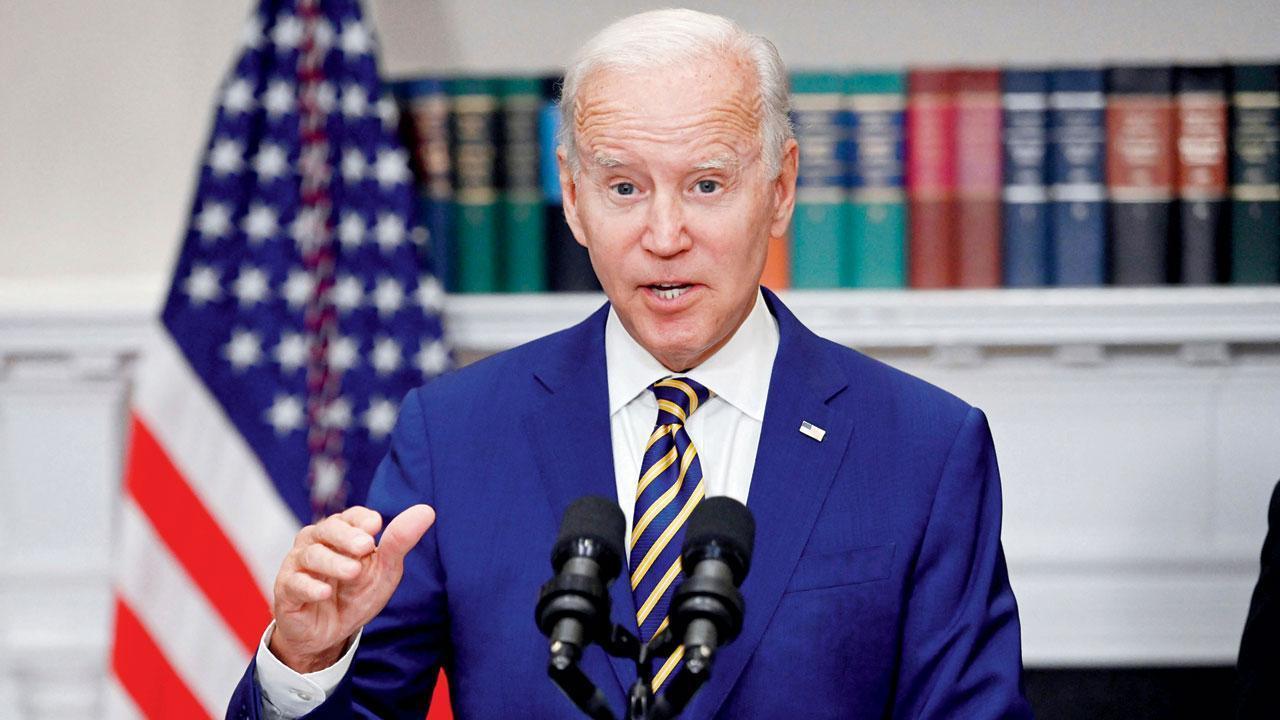 President Joe Biden said on Wednesday that the Russian President Vladimir Putin Made a "mistake" by suspending his country's participation in the last remaining US-Russia nuclear arms control treaty.
In his first remarks since Putin's announcement on Tuesday, Biden, who is in Poland with NATO's eastern flank allies, denounced Russia's decision to withdraw from the treaty, known as New START.
In a state address to the Russian people, Putin said that US support for Ukraine was causing Russia to withdraw from the treaty, and accused the US and its NATO allies of openly working for Russia's destruction.
The decision to suspend Russian cooperation with the treaty's nuclear warhead and missile inspections followed Moscow's cancellation of talks late last year aimed at scrapping an accord that both sides accused the other of violating. Is.
Also read: Putin lashes out at West, defends Ukraine attack in key speech
The so-called New START treaty was signed by Russia and the US in 2010. It limits the number of long-range nuclear weapons they can deploy and limits the use of missiles that can carry nuclear warheads.
It limits the number of strategic nuclear weapons that can be deployed by the United States and Russia, and the deployment of land- and submarine-based missiles and bombers to deliver them.
According to experts, Russia has the largest stockpile of nuclear weapons in the world, with around 6,000 warheads.
Together, Russia and the United States have about 90'37 of the world's nuclear warheads – enough to destroy the planet many times over.
(Compiled with inputs from AP)