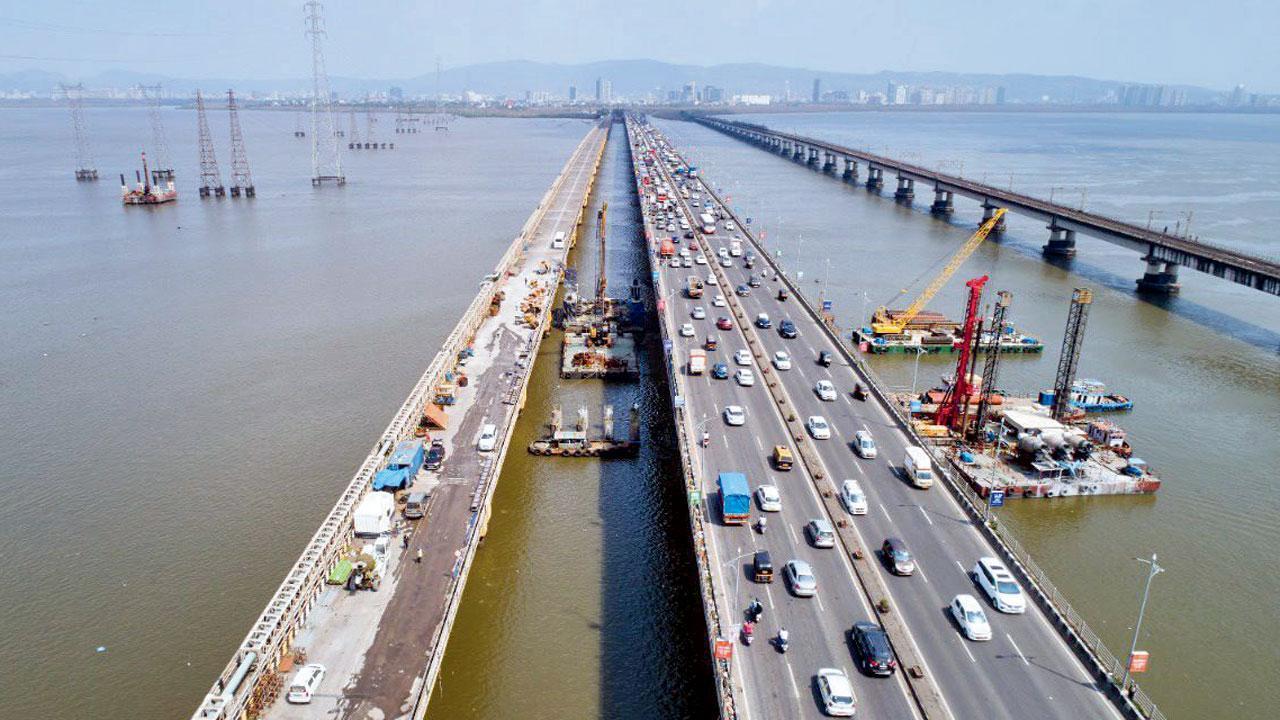 "Let's face it. We call ourselves a coastal city, but we take our coastline lightly. It's too bad we had to sacrifice a huge chunk [including some truly stunning panoramas] The highly controversial Coastal Road Project on one side of our coast and the Mumbai Trans Harbor Link on the eastern front. Geographically, we are blind in the blink of an eye on both sides.
Whenever I use the Eastern Express Highway, I see lush green areas that contain mangroves, the natural protectors of our ecosystem. I am grateful that they are still around. And whenever I am able to catch a glimpse of a promenade in Bandra, Worli or Mahim, the rubbish that washes its edges remains in the eye, despite efforts to 'beautify' it. Over the weekend, I caught a segment in a travel documentary that focused on how a popular beach in Hong Kong was able to use citizen participation as an effective tool, as well as reducing the menace of litter. To help in a consistent and massive. A popular beach that was a coastal tourist attraction.
Big Wave Bay Beach is a favorite haunt for surfers and beach bums alike. However it also became famous for all the wrong reasons – from dry and wet waste to litter washed up on the beach that was dumped into the sea by tourists, surfers and sailors as well as seafarers and cruise liners. This became a matter of great concern to environmentalists and the citizens of the island.
An app was developed by a local environmentalist that generates alerts when a large amount of garbage accumulates at various points in this section. This made it easier for him and other like-minded people to mobilize more such people, and together they cleaned up this amazing beach. We watched with amazement how the regular Junta showed up and got down to business. Young people, middle aged and senior people, even children used to pick up and separate the litter. And mind you, this was not a one-off, let's-change-the-environment type of Sunday plan. A way of life for the islanders, and soon it turned into a major movement, and a matter of pride for those who made sure they found their favorite beach back, and in good health. It was a combination of public participation by civic spirit-following population and technology. It made us wonder why something of this scale cannot be adopted here on a war footing, especially since we are proud of our manpower.
Of course, it is not that we do not have our indigenous heroes. We've seen many local patrons do their bit in a big way, all of which have made a remarkable difference to our beach. Many people have gained international recognition for carrying out these spectacular transformations. There are also other bands of dedicated people who organize shore walks and awareness programs to educate the public about the rich, delicate marine life that exists along our shorelines, and how trash damages them in unimaginable ways. ; In its long-term consequences, we won't get into it, simply because it's only going to make this pillar's mood worse. In fact, I believe the best way to measure the 'then and now' timeline of our city's coastline is to interact with any Koli elders living in any of our surviving Koliwadas. We were fortunate to have had such an encounter many years ago with a Koli from Thane, [and this was even before the Coastal Road Project had taken off], who shared the concerns of the lack of respect that we the people of the city have demonstrated towards our shores. "It is only a matter of time where we will have no beach to sit, watch the sunset and eat a ball of snow. And forget about eating our prized rava too," he said, anxiously.
What chance do we have of keeping its waters and beaches clean when we line our eastern and western coastlines with concrete and steel barricades. Once these mega road projects are fully operational, imagine the extent to which garbage and other toxic pollutants will reach our seas on a regular basis? How can we as an environmentally conscious community collaborate with our rule-makers, and ensure life insurance for our already beleaguered beachgoers? This needs to be looked into seriously, because with every passing minute, the warranty period is coming to an end.
Sensitively planned civic and beautification projects should be planned by experts, while cleanliness drives should be a year-round initiative to seal a long-term Lakshman Rekha for this city's water. Unless immediate attention and intervention is taken, future generations will be left to fend for themselves in ideal scenarios.
Mid-Day's Features Editor Fiona Fernandez loves the sights, sounds, smells and boulders of the city… wherever the ink and the swagger takes her. He @bombayana. tweeted on
Send your feedback to mailbag@mid-day.com