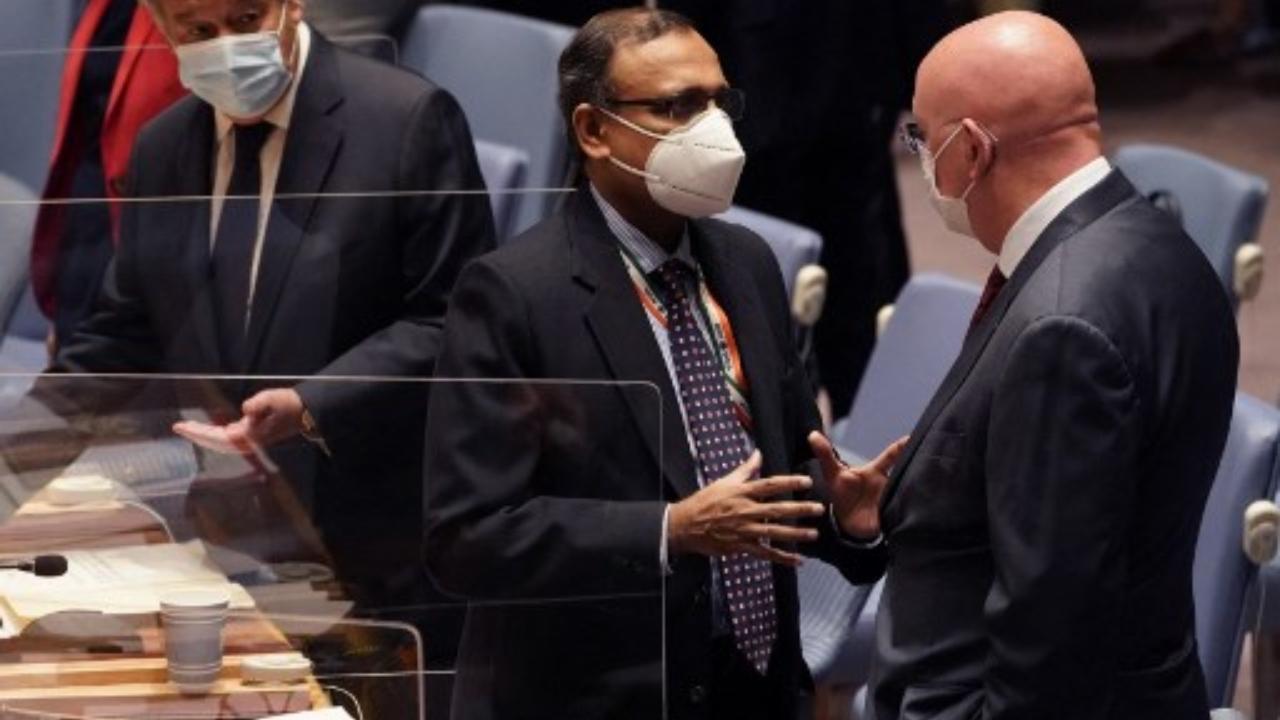 India has criticized a report of the UN Secretary General on Terrorism for ignoring Lashkar-e-Taiba (LeT) and Jaish-e-Mohammed (JeM) terrorist groups despite drawing attention to them.
While keeping silent on terrorist groups like JeM and LeT posing a threat to India, the report referred to anti-Beijing Uighur separatist groups, East Turkestan Islamic Movement (ETIM) and Turkestan Islamic Party (TIP). South Asia.
India's Permanent Representative TS Tirumurti told the Security Council on Wednesday, "We are reiterating the close ties between terrorist entities banned under the 1267 sanctions regime such as Lashkar-e-Taiba and other terror groups including Jaish-e-Mohammed.
"However, despite repeatedly raising these concerns, the report of the SG (Secretary General) has failed to address these relations."
Emphasizing the reason for paying attention to them, he said: "It is essential that we do not lose sight of the ease with which the banned Haqqani network, with the support of its patron state, has worked with major terrorist organizations such as Al Qaeda, IS. -K, etc. In South Asia.
"We hope that in future iterations of such reports, the input of all Member States will be considered on an equal footing and that an evidence-based and reliable criterion will be applied by its authors."
He was speaking after a council briefing on "threats to international peace and security caused by terrorist acts" by Vladimir Voronkov, Under-Secretary-General of the Office of Counter-Terrorism and Weixiang Chen, Executive Director of Counter-Terrorism. Executive Directorate of Terrorism Committee.
He presented the "14th Report of the Secretary-General on the Threat posed by IS (Islamic State) to international peace and security and the extent of United Nations efforts in support of Member States in countering the threat", which has only three paragraphs on the South and Central Asia in which it blamed the Taliban for not taking action against foreign terrorists.
"There is no recent indication that the Taliban has taken steps to limit the activities of foreign terrorist fighters in the country. Conversely, member states are concerned that terrorist groups are entering Afghanistan more than at any time in recent history." enjoys more freedom," it said.
The report said that IS in Afghanistan is "taking advantage of the turmoil in the country, including recruiting fighters from ETIM and TIP".
The United Nations has designated two groups as terrorist organisations, along with Lashkar and JeM, about which the report is silent.
China's Permanent Representative Zhang Jun noted the mention of two anti-Beijing groups in the report and said Beijing was "deeply concerned" about IS's efforts to recruit them.
Tirumurti drew attention to Pakistan's role in supporting terrorist organizations without directly naming Islamabad.
In reference to a statement by Pakistan's Prime Minister Imran Khan about the founder of Al Qaeda, he said: "We must not forget the fact that even 20 years after the September 11 attacks, we have leaders who are without any Continuing to regret. For protecting Osama bin Laden as a martyr."
He also said that the banned Haqqani network operates smoothly "with the support of its patron state".
Tirumurti warned that terrorist organizations are adopting technologies that "pose a dynamic threat to which most member states do not have an adequate response".
These include social media, new digital payment methods, cryptocurrencies, crowdfunding platforms and drones.
"We need to work together to develop appropriate solutions and develop global standards to address these threats," Tirumruthi said.
Addressing his briefing, Voronkov said: "Military counterterrorism operations may be necessary, but comprehensive measures, with a strong focus on prevention, address the dynamics that fuel the appeal of terrorism. "
He described the US attack in Syria as "encouraging" to Islamic State leader Amir Muhammad Saeed Abdal-Rahman al-Salbi.
But, he cautioned that Islamic State "is known for its ability to regroup despite similar losses in the past, maintaining and intensifying its activities in conflict-affected areas around the world."
He urged members of the Security Council and the United Nations to "use every available tool at their disposal to maintain significant gains by IS by preventing its territorial expansion, and to launch attacks and recruit new members into their ranks." reduce your abilities to recruit in". ,
This story is taken from a third party syndicated feed, Agencies. Mid-Day accepts no responsibility or liability for its dependability, reliability, reliability and data of text. Mid-day management/mid-day.com reserves the sole right to change, remove or remove the Content (without notice) at its sole discretion for any reason.