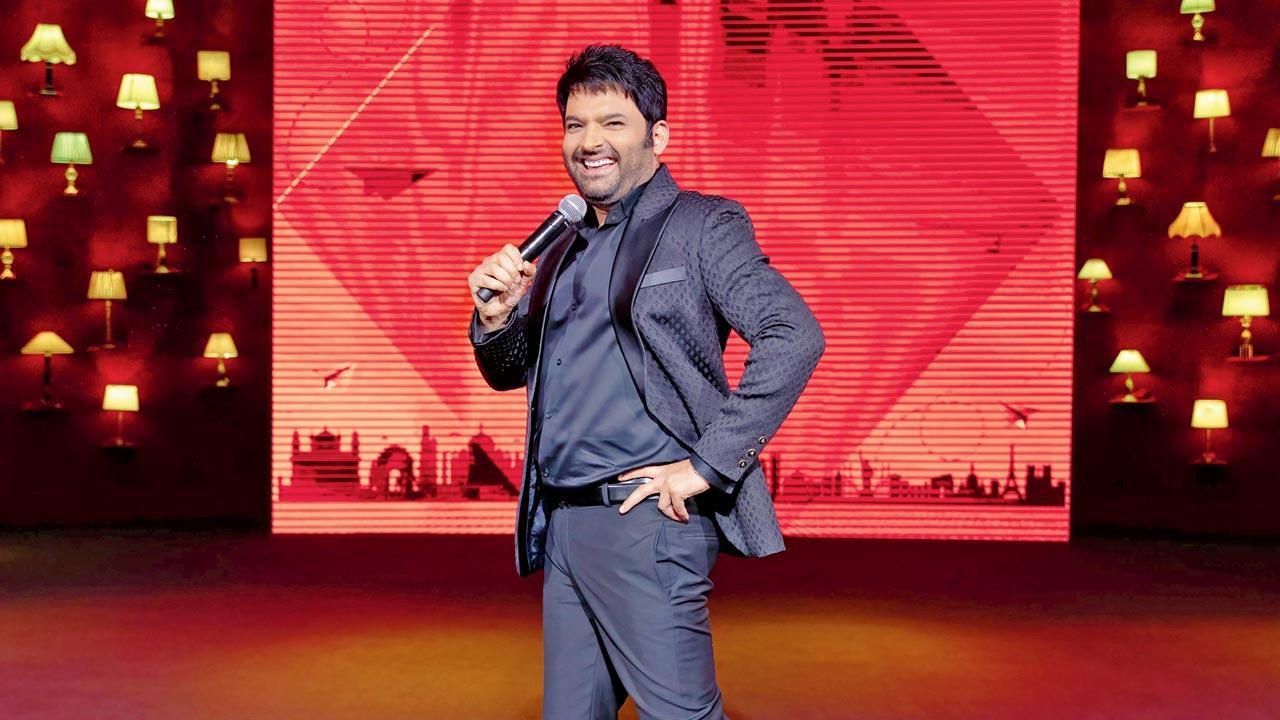 I'm not done yet
On: Netflix
Style: Stand-up Special
Artist: Kapil Sharma
Rating: 3/5
When was the last time you saw that in a stand-up comedy special, the audience was being asked to applaud a former head of state in earnest? That's exactly what Kapil Sharma does—for his fellow, Amritsar celebrity, Dr. Manmohan Singh, in his Netflix debut, I'm Not Done Still.
This may appease Navjyot Singh Sidhu, another two-time MP from Amritsar, who is currently Congress President in Punjab, who lost his TV job as a resident Laughing Sikh on Sharma's sketch + chat show – a Thanks to the crowd, which was clearly hurt by a random public statement. He once built on Pakistan.
watch video
Sharma placed his love for Dr. Singh in the context of Mann Ki Baat and demonetisation, with minimal ridicule at Prime Minister Narendra Modi.
So gentle, subtle and self-aware digs about the apparent and present danger, that it will go over the heads of staunch fans of PM Modi, who want to take offense permanently. Not likely any of them will go, "Didn't do it." So far. Very well played, Sharma ji!
I've been told who doesn't give many press interviews. which is a loss. Infinitely worse is the fact that ever since they started Comedy Nights with Kapil, later The Kapil Sharma Show, on network television, three to four top, traditional film stars in Bollywood gave themselves one-on-one press interviews. Started – for general release of leading films.
Knowing that Sharma's show was on, apart from other dance-music reality stuff, was enough to spread the word. This is, of course, sad for the committed beat journalists who I know take entertainment more seriously than the serious journalists who pass on Indian politics in your homes as gossip/entertainment.
In that sense, Sharma's stand-up, without the clear set-up and on occasion punchlines, feels like a full-length interview, almost as given. From his father's death, loss of fame to personal issues such as depression and alcohol addiction, a light is shining.
This is in line with a much broader trend, where stand-up comedians play the role of the confessional messenger—their personal mess in the form of a message.
Hannah Gadsby's Netflix special, Nanette (2018), was, I think, the high point of this kind of comedy. Ethnically, closer to home than, say, Hasan Minhaj's Homecoming King (2017) some comic purists might have called a TED talk instead.
It falls out of the wide net of stand-in opinion pieces for stand-up comedy—featuring the likes of Bill Maher, Trevor Noah, even Minhaj, for that matter. Geographically, closer to home, Vir Das's Two Indias short clip that metaphorically shook the establishment in 2020, I mean. Since no one is taking politics so seriously, maybe even the comedians.
This style is yet to develop in India beyond Kunal Kamra. The reasons are clear. Make no mistake, it's not like Sharma is going too far in the service of politically suboptimal content. The few lines he has left to read in his special 54-minute program are still appreciable.
From when he debuted as a competitive comedian in the Great Indian Laughter Challenge in 2007, anything further would add to his own development. Otherwise, Kapil Sharma is so 'desi mainstream' that even Rando, who produced his TV show, is Salman Khan!
He's so mainstream that I find fellow desi on Twitter, almost with a sense of pride, that they've never seen his TV show, which is strangely obsessed with crossdressing men in women's parts. It is the evening weekend for uncles, aunts and grandparents in North Indian homes.
Might be wrong, but as a stand-up comic act, where Sharma continues to depart from the noble desires of the past, he is in the 'work of the crowd' – talking to a live audience and cracking jokes from that conversation. It's probably more a matter of western/English comedy.
Others before him, says Raju Srivastava, even Johnny Lever, in a hall before him are highly revered by the patrons—"My next offering is… the next item, for you.. ." Sharma scoffs at the live audience of The Kapil Sharma Show—sometimes making fun of him because of his mannerisms or looks—sometimes it appears to be ragging.
Whether you're roasting or ragging, I guess, depends on 'punching up,' or 'punching down'. Context is paramount though—the subject of a joke shouldn't be his target, as Ricky Gervais brilliantly, patiently points out in his Netflix special, Humanity (2018).
There is no crowd work in Sharma's special. And no punching at the bottom either. Making fun of Indian lower middle class life like their pet peeves that are left. There's a peculiar way he's always done that that makes "poor" (poor) almost worth FOMO.
And there's clearly self-deprecating humor over his lack of control over English – an act of tremendous confidence that always makes him stand out. Only once you appreciate how much of an unchanging marker still remains for the fluent English speaking class in India.
Sharma finished his stand-up act singing in English. Rest of it is definitely in Hindi. With novels/movies, the more authentic/specific you go, the more universal it becomes. I wonder if the jokes work in the opposite direction. Sharma himself once talks about his 'poor-Indian-people, Hindi jokes' in front of Nita Ambani.
That said, he is so 'desi mainstream' that global Netflix will approach him directly to gain a proper, homegrown street-credit. It is certainly the most locally relevant piece of material produced recently in India.
,