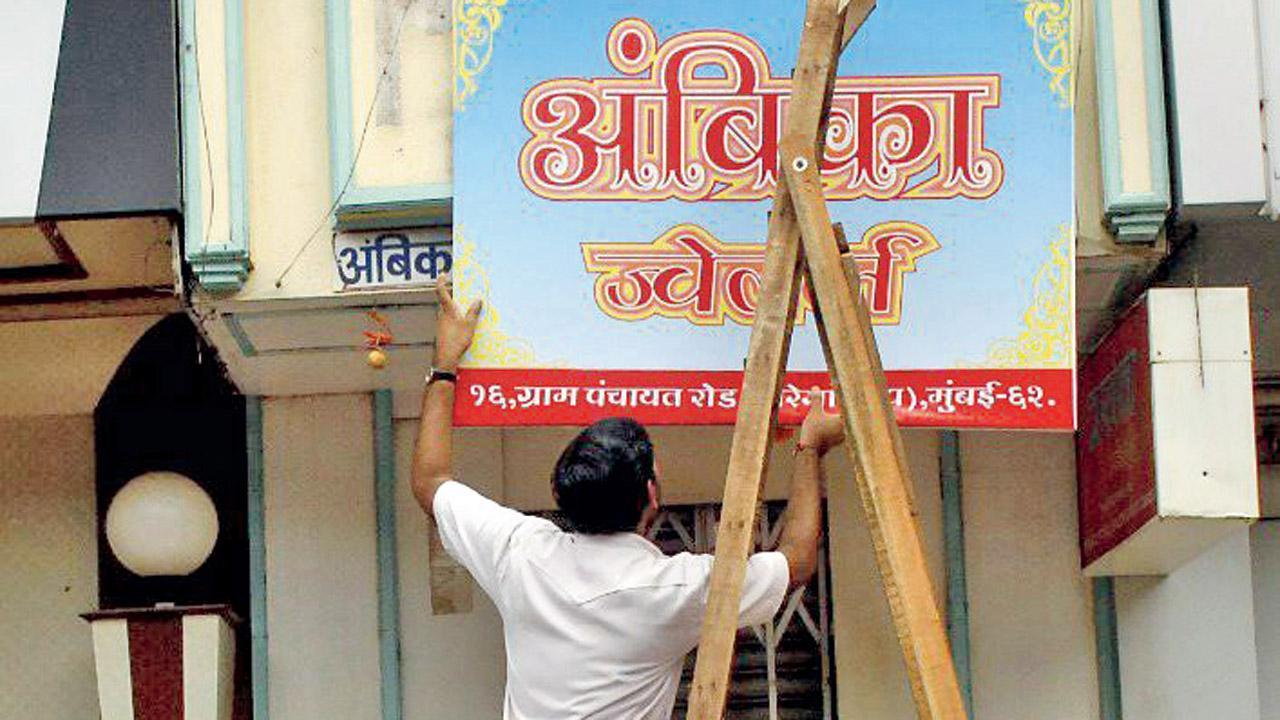 Even as we have been battered, like many other industries during the pandemic, the latest Omicron boom has just ended any hope of a revival. To add to these tough times, the Maharashtra government has decided to install 'visible and prominent' Marathi signboards at all shops, which means signboards in capital letters and not in small letters. This means that the font (size) of the letters in Marathi should be very prominent, if not bigger than the signboard in any other language.
no enemies
As the President of Federation of Retail Traders Welfare Association (FRTWA) on behalf of the shopkeepers of Maharashtra, I have objected to the decision of the cabinet on this Marathi signboard matter.
Now, because I am very outspoken and extremely visible, I am being portrayed as some kind of 'enemy' of the Maharashtrian people and I have become a target. I have always maintained the rule of law prevailing in the state. Actually, apart from South Mumbai, I have a shop in Dadar. My clients are 80 percent Maharashtrian. When a customer walks in, he doesn't see whether the signboard is in Marathi or in English, he just walks in to buy whatever he wants. All of us, the members of the Sangh, respect the Marathi Signboard and as per the present rule it can be of any font size. We, the members of the federation, never had any objection to this rule for decades, which says that signboards in Marathi can be of any font size and will never do so in future. We live in Maharashtra and we follow the law of the land. If any establishment violates this rule, action should be taken against it. However, the problem now is having a 'prominent and large font size' Marathi signboard on the shop front.
History
Our union had raised objections in 2001 when the government brought a new notification on shop signboards requiring Marathi font size to be larger than other languages. The Hon'ble Bombay High Court had stayed the Marathi signboard font size issue on the grounds of freedom of expression. In 2008/2009 also, MNS had targeted me personally. They broke into the meeting being held at my shop Roopam, which has a hall and broke the windows of the shop. This shop is in Crawford Market and all this was happening in front of the Police Commissioner's office. They started a hate campaign against me and painted me as 'enemy of Marathi' on black boards on the streets. Once my personal revolver was stolen and a bullet fired and an empty shell was left in my car seat, which was some kind of threat from an anti-social element. In 2008/2009 HC asked the state to give me police protection.
political game
I am also witnessing a game of humiliation by some political parties, who claim that they are leading the Marathi signboard issue. With the parties eyeing the BMC elections in February, traders are feeling the pressure as the parties are fighting for brownie points. I respect the Thackeray family and Aditya ji as a dear friend, being the MLA of Worli constituency where I live.
Personally, I can only hope that Mumbai Police will ensure my complete security. From a larger perspective, the time has come to stop shops from becoming soft targets for political parties to show off their 'muscle power'. It refers to stone-throwing during shutdowns, or at times where threats are being circulated on social media platforms requiring owners to decide which is more expensive, replacing broken shop fronts and windows or signboards.
As told to Hemal Ashri
Viren Shah, President of Federation of Retail Traders Welfare Association