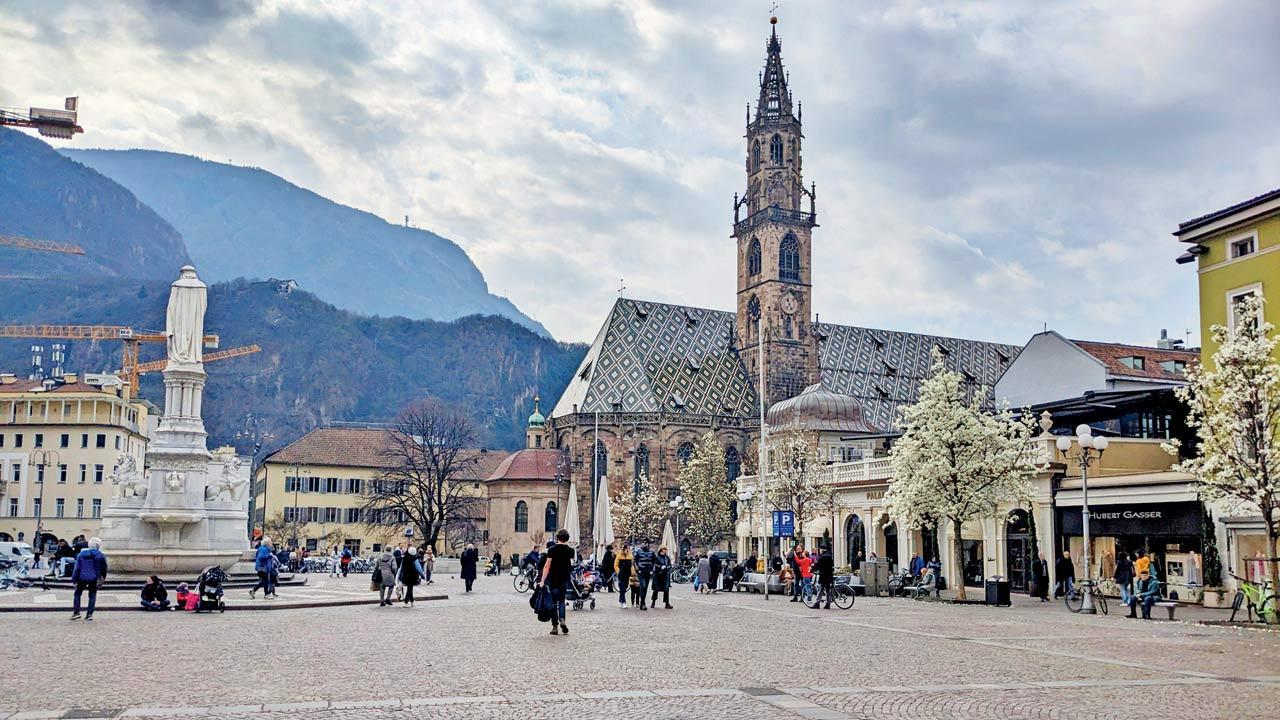 I have already started counting the days till I will be able to reunite with my family. Just before I started writing this, my colleague told me that non-stop flights from Milan to Delhi have just been resumed. For a moment I considered changing my itinerary. We had worked out a plan which included a flight from Milan to Dubai. This will allow us to conclude our first trip with the baby, and give us the privilege of staying a few days with our brothers and their families and visiting the ongoing Sharjah Art Biennial. We will then go to New Delhi and finally Goa. However, I decided not to change my plans as I am already excited about Dubai by now. It's also home, in some ways, since my brother has been stationed there for more than two decades and I've traveled there often, it feels familiar.
I can't believe it's been almost three years since I left, and that I've had to endure such a long absence from my loved ones due to the pandemic and other systemic bureaucracy. My homesickness gets worse every day. At this point I can look at a banana that is taking four days to ripen and realize how alienated I feel from the fruits and vegetables that were part of my daily diet. The bananas here are imported from South America, come raw and are sold almost raw; You have to wait until they turn yellow before you can actually open them. I often buy them from the section of the supermarket that is reserved for items that are discounted because they are nearing the end of their shelf-life. This is the only way to be able to eat them on the same day. The cashier sometimes offers an even higher discount because they are shy of maturity. I tell them that where I come from, there are many types and sizes of bananas in Goa and they differ in sweetness. Mangoes also elicit strong feelings. What is available here is also imported from South America and they taste like sweet water, devoid of any other nuances. Because of these emotional intensities, I keep returning to the concept of the 'citizen of the land of longing', a shadowy figure theorized in Suketu Mehta's Maximum City. Mehta talks about living in one place while dreaming of the left behind, thus living in the middle of an island between two spatial entities constantly.
Read also: With so much love, by Jemima!
Spring has burst forth, lighting up the landscape with various shades of yellow, blue, white and red. Despite the spectacular abundance of magnolias, I fantasize about living in the languid shade of coconut trees and ruffling their branches after a boring lunch and a dip in the ocean. When I lived in India I longed for so many simple things that I took for granted. I yearn for the curry leaf, the scent of its sacrifice when it disintegrates in the oil. I dream about open-air markets and food that doesn't shudder at the thought of being seasoned with spice. The night I put myself to sleep reciting a litany of such bliss that I had to leave behind without giving myself a chance to accept that this would be the last time I would have… like parting with a lover without a final kiss. , Because you didn't know that you wouldn't see each other again forever.
I sound dramatic, I know, and I know that my wants and desires are almost cliched. But that doesn't make them any less real. Perhaps this time I am excited about introducing my child to all the tastes and smells that signal home to me, in an act of passing them on to him, of enlisting my citizenship in my land of longing. For.
This evening I made Egg Drop Curry with fresh farm eggs that were gifted to my father-in-law by a farmer. This was my friend's request. He said it's been a long time since I made this. It turned out great. I used to think about how delicious Goan food is, and when I first learned to make it as a kid, I was always in awe of how the curry swallowed up the egg. Then, slowly, as the heat penetrates its liquid core, it begins to open and reveal itself, the yellow forming into a soft glob while the surrounding white absorbs the flavor of the curry . I assumed everyone made egg curry until I went to JNU and found a North Indian version that used hard-boiled eggs. I think this is what I miss most, being in a place where my culinary cravings make sense. That is why I am looking forward to being in Goa. I cannot overstate how many levels of homesickness there are and how home is not a place but a feeling that is bound to be in community with people who share your background or can understand your origins. I'm looking forward to the temporary luxury of not being a foreigner.
Rosalyn D'Mello is a distinguished art critic and author of A Handbook for My Lover, discussing the life and times of the Everywoman. She tweets @RosaParx
Send your feedback to mailbox@mid-day.com
The views expressed in this column are those of the individual and do not represent the views of the paper.