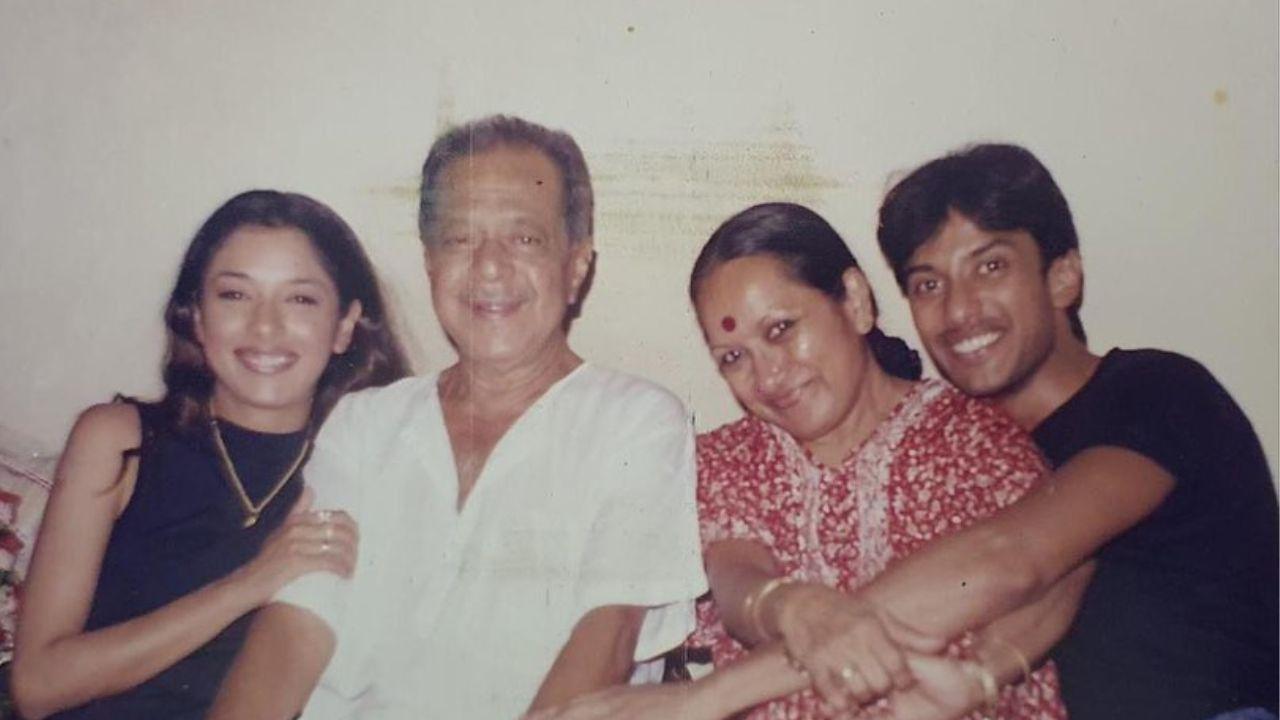 It is no rocket science to say that Serial`Anupama', who have a minor role being played by Rupali Ganguly, Currently topping the charts. Apart from ruling the airwaves, the daily soap is also ruling everyone's hearts and minds.
ALSO READ: Zeeshan Khan's fans distribute food on his birthday
For all those wondering what Rupali 'Anupama' Ganguly looked like in her younger days, well, this picture serves as more than a proof. In this picture posted by Rupali on social media, she is seen with her real family. The actress posted this on the auspicious occasion of 'Guru Purnima'.
Also Read: Anupama Mehta teaches the family a lesson they will never forget
She captioned it as, "On the auspicious occasion of Guru Purnima, my heart is filled with gratitude for all the wonderful Gurus in my life. My first mentor my father after all the struggles to make our mark in this industry..so that we have the privilege of being born and being a part of this amazing fraternity. Then to my amazing @ashwinkverma for adding to the values ​​that my parents taught me to be a good person, for going out of my way to be kind and giving me wings to fly! And lastly whatever the wonderful film industry has learned, learned from films.. to all the wonderful directors, actors. and technicians….specially my favorite sridevi ji..na koi acting class gayi hoon, kahin se nahi sikhi..whatever i have learned as an actor is from my father and all those lovely actors I am watching, who have graced the silver screen.