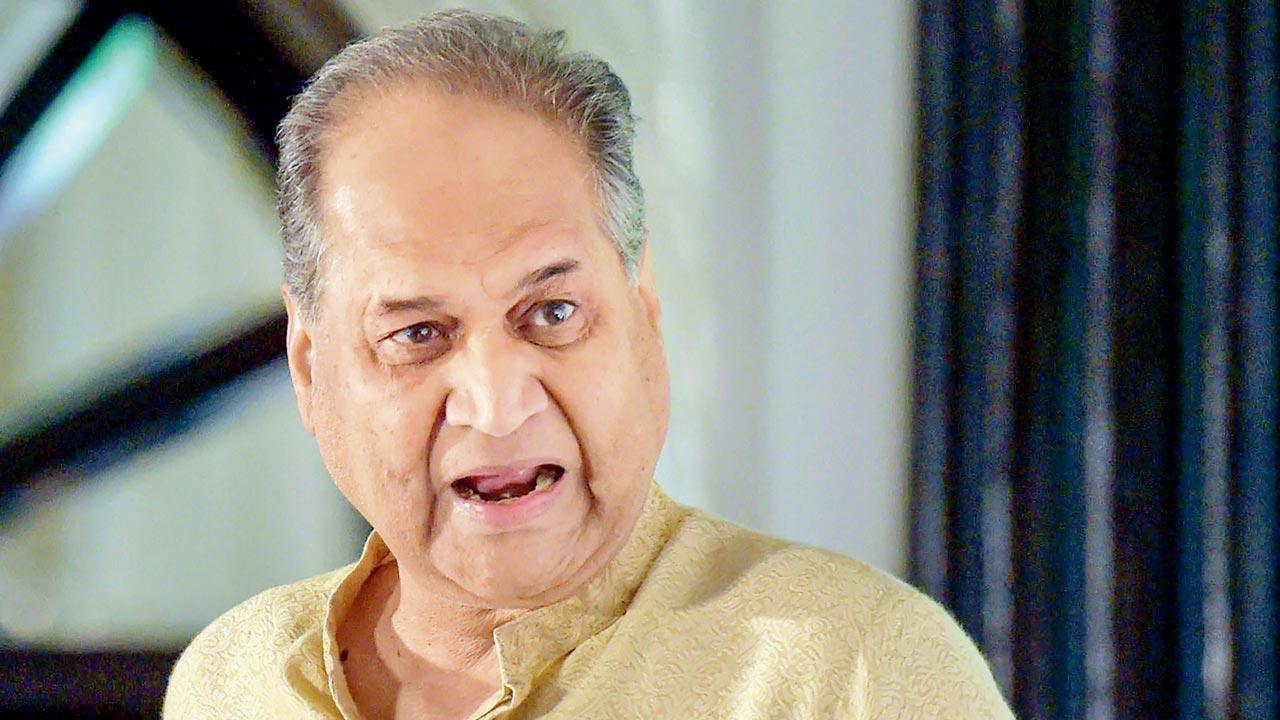 I belong to a brat generation who, in his teens, stole a ride or two on his father's Bajaj scooter. We shifted to stylish four-stroke bikes during our college days, but many of us always switched to a reliable scooter that held a family of three or four: husband, wife and kids – in mom's lap The smallest and largest stood behind the handlebars, defended by the front forks of the scooter and firmly secured by the feet of the father from the sides. The view still remains unchanged; The difference is that scooters from different brands have gone gearless and the old lots have long since disappeared from the roads, except a few Bajaj lovers have retained to run on the road. I shifted to a bike later in my life, but had never thought of selling the milky-white Bajaj Stride scooter my father gifted me in 1993 in the hope that I would soon start my own family And it will be needed to carry their daughter-in-law and grandchildren safely.
Rahul Bajaj, who passed away on Saturday, was synonymous with joy in difficult times and the status that the country's working class achieved by owning a product from its stables. He literally showed us the 'lofty picture of a lofty India' many moons ago. I was very proud to ride a Bajaj three-wheeler abroad. Drivers said it's one of the best things India has ever done – cheap, sturdy and reliable.
My family's association with the Bajaj brand goes beyond automobiles and consumer products that the family has created with a nationalist fervour. My father came from Wardha, where Rahul's grandfather and group's founder, Jamnalal Bajaj, was an industrialist, freedom fighter, social reformer and proponent of self-reliant India, who was instrumental in bringing his mentor Mahatma Gandhi to Sevagram, where he A family land was donated. For the construction of Satyagraha Ashram. The rest is history, as Sevagram, a village near Wardha, became the center of the freedom struggle led by Gandhi by 1947. It remains a soul-searching destination for Gandhi lovers. One must visit Wardha, Sevagram, Pavanar and the surrounding areas to see what the Bajaj family has contributed to making Gandhian thought formidable through their active ethical, social and charitable participation. Rahul's humble but fierce demeanor, his anti-establishment position, his outspokenness in front of political, economic and public policy stalwarts and his undying love for Indianness are found in his family's creeds.
My father, who belonged to a landlord family, rebelled to work in an orphanage school in Nagpur, where he also matriculated before graduating from a college in Wardha. A true-blue Gandhian, my father wore khadi till he breathed his last in Gandhi-influenced Wardha.
He shared with me the stories of the Mahatma and the Bajaj family, of which Rahul's father, the late Kamalnayan, a Cambridge graduate, represented the Congress thrice from the Wardha Lok Sabha constituency. Rahul did not do politics, but in 2006 he was sent to the Rajya Sabha from Maharashtra with the collective effort of the Nationalist Congress Party, Bharatiya Janata Party and Shiv Sena. The by-poll caused bad blood among the ruling coalition partners, when the Congress did not like NCP chief Sharad Pawar's Shiv Sena and the BJP to support an independent candidate Bajaj, who voted the Congress candidate by more than 100 votes. was defeated by margin. Filling the vacancy caused by the demise of Pramod Mahajan of BJP.
Rahul practiced his civil-industrial activism without fear or favour. He spoke for the entire industry and avoided conflicts of interest. He believed that liberalization deprived the 'Made-in-India' industries of an equal playing field. He called the spade a spade and raised questions on the coming governments. [before and after going to Parliament]and demanded to know from the present Government whether they [the industry] Will continue to enjoy the freedom to criticize.

In the tributes paid by admirers, industry experts and politicians, it is common to say that Rahul Bajaj was not afraid of anyone as he did his business with integrity; Because he faithfully led industrial development in the Pune-Aurangabad-Nashik belt and elsewhere in Maharashtra to raise the living standards of the underprivileged population.
With its headquarters in Aurangabad, the backwardness-hit Marathwada region was given a timely economic and healthcare boost by one of the youngest CEOs. Rahul strikes a fine balance between modernization and small cottage units, which have prospered as an auxiliary engine not only of the Bajaj Group, but of others as well. I know a few people, among them a classmate from a poor family, who worked for some time in one of Bajaj's units before forming his subsidiary. He is now a globetrotter, and tells me that Bajaj products, especially its three wheelers, are very popular in many countries.
Bajaj, especially Rahul, will be an inseparable part of the collective memory of my generation. Let us hope that greats like him inspire the candidates of our millennium who are strong headed and uncompromising.
Dharmendra Jore is the political editor of Mid-Day. He tweeted @dharmendrajore
Send your feedback to mailbag@mid-day.com