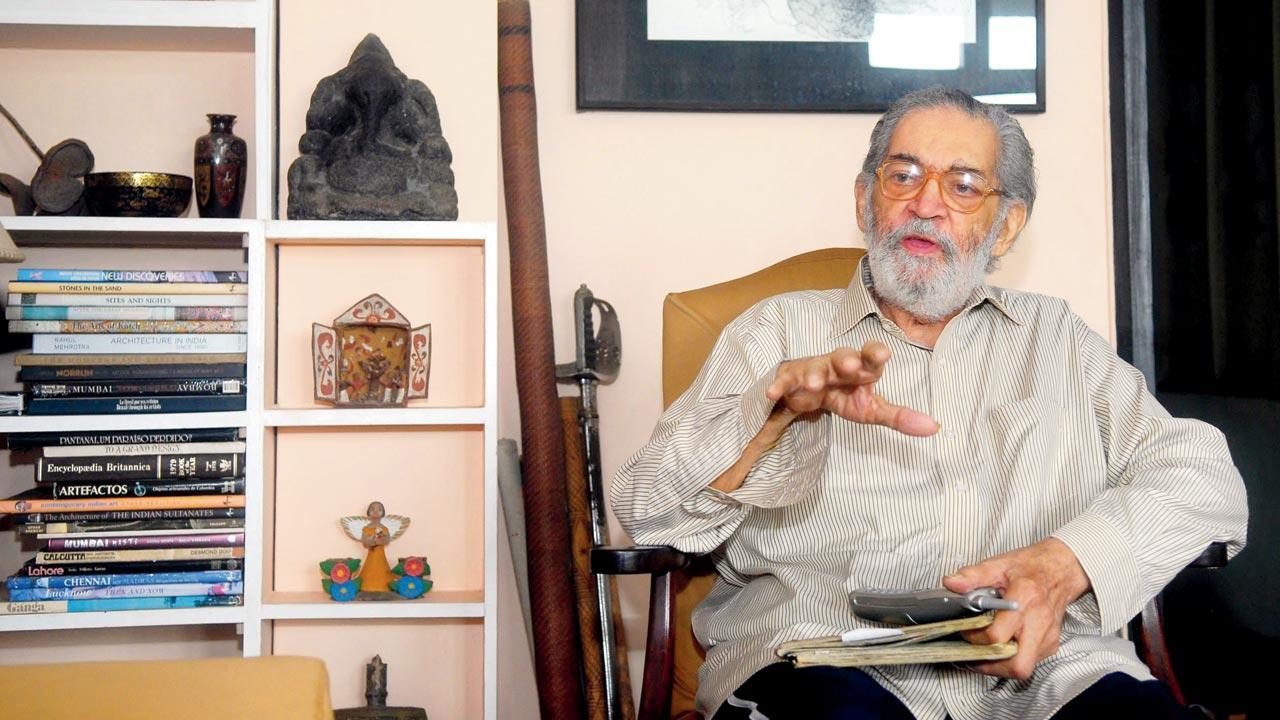 I first saw Gerson da Cunha in 1970, when I was a stripping reporter for a vibrant community newspaper called Dateline Delhi. The 7th Asian Advertising Congress was coming up in town; Indian advertising giants will be there. It was thrilling and electrifying to witness such a spectacle.
The Indian contingent was having a dry run of his performance the day before and I was allowed to watch from a restrained seat. The best and brightest were in Indian advertising, larger than life – Alic Padamsee, Gerson da Cunha, Roger Pereira, Ahmed Ibrahim and others, working together in what was called a "multi-media presentation". A rainbow of slides will light up multiple screens at once, harmonizing with music and sound.
That whole afternoon, wide-eyed, awestruck and still in my first year of college, I enjoyed the radiance cast by the gods of Indian communication. Gerson was then 41 years old, early in his life, he was already a giant of Bombay's theater and advertising world. I was only 18 years old.
The last time I met Gerson, he was 90 and I was 67. It was a July evening in Mumbai and we were sipping wine at the home of Padmini Mirchandani, publisher, connoisseur and socialite, and one of Gerson's favourites. He was still a giant of a man and his voice resonated as obediently as ever, but at 90, every human is as weak as an invisible cloak. Even a short walk down a corridor can tire him out.
I reminded her the first time I saw her; He won't miss me, of course. "Ah yes," said Gerson at once. "Wasn't that a time and a half! We had 76 slides being shown in perfect sync on the five carousels." He recounted the names of the five technicians who made the show possible.
Recalling moments of conversation with people you've met is a sign of a great soul, to whom everyone matters equally and rank doesn't matter. That evening, he reminded me of a time when we visited Unilever's president together as similar professionals reminiscing the good old days together, rather than what we really were – a creative greenhorned CEO.
At 90, you shouldn't remember so much and so much detail. But as with cars and kitchen knives, it's always the one you use the longest. Gerson had a non-stop mind, capable of juggling ideas, events, dates, and history with prodigious powers to remember them effortlessly.
Gerson's second superpower was his ability to live without leaving his footprints. As head of CRY, Parveen Verma worked closely with CRY trustee Gerson, without knowing that he had helped draft the United Nations Convention on the Rights of the Child. Gerson doesn't even tell you about his work promoting mother-child health in Favelas, Brazil, which won him the government's Order of the Rio Branco. Gerson had mastered the art of letting go of his past.
This titular man passed away last week at the age of 92 without much fuss. For many of us who knew him and had worked with him, it felt as if something shiny had quietly slipped out of our lives.
Then I found out what he had left behind. Padmini's conversation that evening had turned into poetry, which Gerson loved. I'm still not sure what I talked about with Journey's End, a short poem I wrote a few months after my father passed away in 1990.
Will Gerson mind reading this? Of course he won't.
He read slowly, and almost to himself, each word he felt before he uttered it. It was a short poem, only two verses, but he somehow transformed it into an echo of dying with dignity. When it was over, we just got up and hugged each other. Our words had dried up.
Padmini captured it on video, and I got the footage last week. You can see it for yourself at this link, https://youtu.be/A50KUCo1RxA
For others, here's a read by Gerson.
journey's End
Do not cast shadows upon entry.
Don't leave a wave as you go.
go in the air quietly;
Do not stir neither sorrow nor peace.
No hand made monument should mark your location,
Nor does mercy behold others.
walk away as you came amidst wonder and lamentation
Once in your passing, don't look back.
Don't touch the longing as you enter,
And as soon as you go, go away without mourning.
The journey is over, the seeds were sown,
No anthem for your bereaved.
And if you love, don't hold it,
And if you were loved, then let it go.
Now you will be a star and you will be dust,
be the body
Have a breath
Don't be anymore
Looked here and there. CY Gopinath, in Bangkok, casts unparalleled light and shadow on Mumbai, the city he grew up in. You can contact him at cygopi@gmail.com
Send your feedback to mailbag@mid-day.com
The views expressed in this column are those of the individual and do not represent the views of the paper