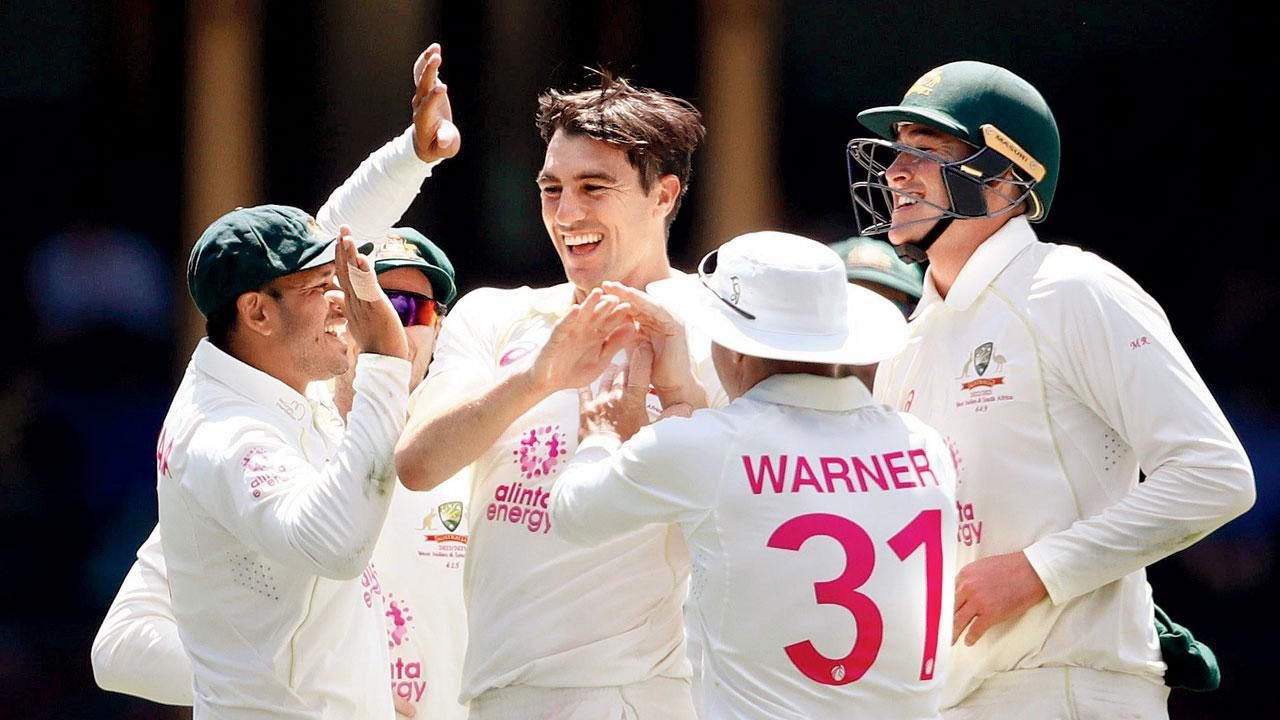 There are two big questions that are ignored by the officials in charge: How many teams should play Tests? And why aren't administrators working in partnership with players to ensure the future of the game?
Test cricket is a tough but rewarding game and players deserve the opportunity to participate in this format if it is their choice. However, Tests are also steeped in culture and require the countries involved to have a strong first-class infrastructure. Many teams cannot afford to build such an infrastructure, as it costs money instead of bringing a return on investment. T20 leagues, which give good returns, are more acceptable to administrators.
If there is still a desire to expand the reach of Test cricket, some consideration may be given to eventually including combination teams made up of interested players representing teams with non-Test status.
Teams still have to meet infrastructure and financial requirements to qualify for Test status. This would require a second tier of competition, where well-performing teams can make their case for Test status qualification.
Also read: Why did Rohit do this?
Keeping in mind the future of the game, the entire cricket structure, especially the programme, needs a deep but positive scrutiny.
There is also a clear case of lack of partnership between players and administrators. Certainly it should not be – as it currently is – a case of administrators deciding schedules without any input from international players. If the idea from such a partnership resulted in an international schedule being developed, it would be far more palatable than the abomination of the current schedule. T20 leagues are popping up faster than summer weeds and an already incredible schedule is headed for an almighty explosion.
T20 leagues are now clashing with each other and star players are signing long-term contracts with expansion IPL clubs. These contradictions mean that there will be an increasing problem of how to produce large numbers of marketable crickets. In the current environment some leagues will not be able to sign the limited number of star players available and this may ultimately harm their ability to remain financially viable.
These are all matters that need immediate attention but the bigger one is to ensure that players have a voice in the future of the game.
Last year, as the Test season recommenced, the format's two longest serving teams promoted the game in completely different ways. At Perth against the West Indies, the Australians indulged in the time-worn practice of crushing the opposition with consistent run-scoring. Meanwhile, in Rawalpindi, England smashed a mammoth 506 on Day 1 of a record-setting run rampage against Pakistan.
Such an effort comes at a time when Test cricket – under the sway of the popular T20 allure – needs all the help it can get. The fact that England's record first day Test score has surpassed the previous one made by Australia in 1910 should dampen the enthusiasm of those who think that is a recent phenomenon.
As England captain, Ben Stokes has done a lot to not only improve his team's performance but also raise the profile of Test cricket. Stokes has decided that the England players bat freely but his fans are expecting something similar to his T20 run rate in the five-day format. This drastic change in approach comes at a time when Test cricket, like the 50-over game, is suffering at the hands of the junior format. Despite Stokes' highly commendable approach, the game still needs answers to some tough questions.
It's great that Stokes and the England team have raised the standard of the Test match at a time when the game needs a lot of publicity. However, along with their excellent efforts, we also need a strong input of a quality partnership between the players and the administrators.
Former Australia captain Ian Chappell is one of the leading voices in the game.
Clayton Murzello's Pavilion Ending Will Return Next Week
Send your feedback to mailbox@mid-day.com
The views expressed in this column are those of the individual and do not represent the views of the paper.