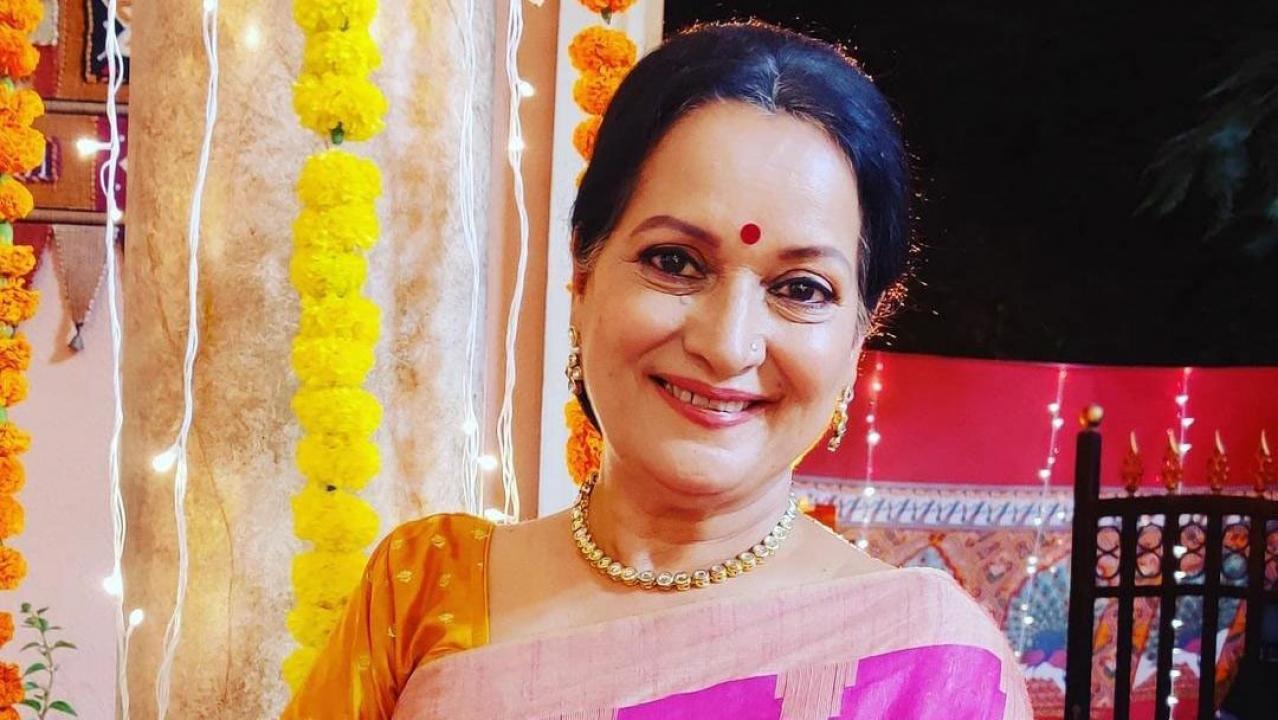 veteran actress Himani Shivpuri, Currently `. seen inHappu Ki Ultan Paltanspoke to mid-day.com about this year's Diwali being doubly special as it coincides with her birthday and more!
What are your plans for Diwali?
during Diwali Lakshmi and Ganesh Puja with the whole family is a tradition which we follow religiously. Apart from this, there is dressing in our traditional attire and ethnic wear. I love saris, and they are the best traditional wear. I never miss a chance to wear them. So, Diwali is incomplete without traditional poojas, sweets and dressings! This year it is a double celebration as my birthday is also approaching. However, I plan to make it very festive as it is coming up with Diwali. Every year on Diwali, I make it a point to clean my house and go shopping and this year I will be shopping a little more (laughs). One precious thing that is always on my shopping list is a silver coin with Goddess Lakshmi inscribed on it and this year will be no exception. I also intend to replace some old furniture, which will be a birthday present for me as I was planning this for a long time. Then after shopping I will end my day by having dinner with my friends and family. There is no stereotyped way to celebrate, but it is a special way for me.
Also read: Diwali 2022! Shruti Pathak: Diwali is my favorite festival
Favorite homemade dessert?
I like to eat and enjoy good food. Diwali is all about traditional sweets, and I make the most of them. I love laddoos and kaju katli. If not checked I can finish the whole box (laughs). But that's what the celebration is about – binge eating!
diwali messages for your fans
Exchanging gifts and spreading happiness is the essence of Diwali and this Diwali my message to all is to support small artisans as we have so many diverse and indigenous crafts with many options. Hence, we make it a point to buy local handicrafts from local artisans every year during the festival. Also, I do not promote bursting of crackers as it is harmful to our environment and the sound of firecrackers scares animals.

Any special memories of childhood celebration?
What I loved the most about the festival of lights was the lighting of diyas and making rangolis. It used to be perfect competition in the neighborhood. In those days we didn't have YouTube for tutorials, and we used to practice designs on paper and then get our hands on the final design. It used to be a lot of fun. Throughout the week we used to meet and greet each other and exchange sweets and dry fruits.