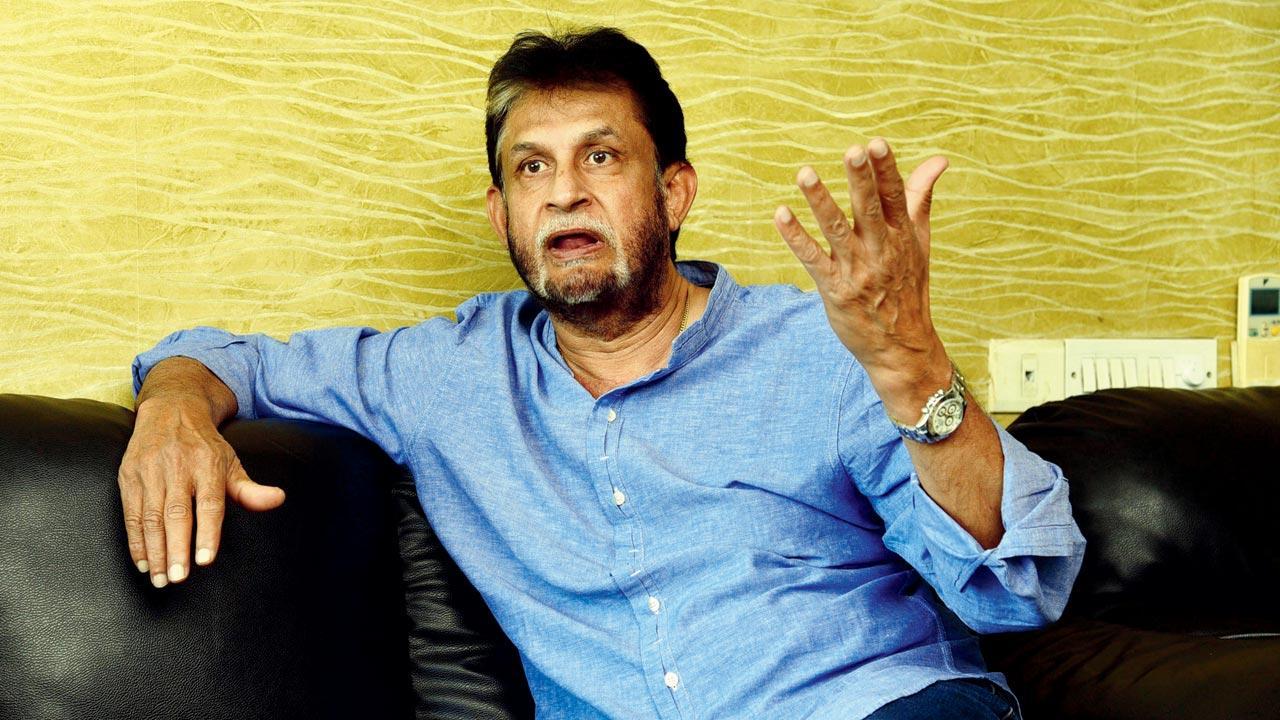 My first memory of Sandeep Patil being in the Mumbai Cricket Association (MCA) office is 35 years ago.
It was in the cabin of Honorary Treasurer Sharad Kotnis, with the then Honorary Secretaries (Bapu Nadkarni and Vilas).
Godbole) sat.
Patil was there to collect some tickets and get his complimentary pass as a former Test player. Despite Kotnis being the secretary of Shivaji Park Youngsters, a club for which Patil had been playing since his youth (he also represented Shivaji Park Gymkhana and Cricket Club of India), he had to wait for some time before being handed over the ticket.
As a teenager, taking a duty pass to the man at a book counter at the Wankhede Stadium the next day (when defending champions India took on England in the 1987 World Cup semi-final), I was shocked by the fact that A Patil Celebrity international had to wait to get tickets but then, it was the World Cup and chaos meant different.
What also surprised me was that Patil had no hassle of playing the waiting game and despite being a celebrity, there was no place to sit.
The late Kotnis (also a journalist) was getting hot in the head with everyone's ticket requests and miscellaneous.
In one of them I am so fed up, he threatened to go to the Wankhede Stadium ground and sit near the pitch so that no one can reach him there. He could, luckily he didn't. What will happen to all those ticket and pass seekers?
I was asked to come back for my pass in the evening. As I made my way back from the Garware clubhouse, ready for another exhilarating visit to the MCA office, I saw former West Indies captain Clive Lloyd and said to someone, "Nadkarni… oh yes I remember that."
Presumably, Lloyd was present to take his pass from Nadkarni, against whom he played in his first series in India during the 1966–67 season.
I remembered the day I went to Garware Club House last week. Interestingly, Patil was in the building to file his nomination for the post of President of Mumbai Cricket Association.
Whether he will be only the second India Test player after Madhav Mantri to lead the association is a million dollar question. Fellow cricketers did not get to see Ajit Wadekar and Dilip Vengsarkar at the top, though they came very close.
It is commendable for the cricketers to come to the administrative ground. More plausible when they decide to stand for election. No matter how positive they seem, the idea of ​​losing inevitably creeps in. But he took his own test and it is not an easy task.
Being Mumbai's chief selector, Patil would know what needs to be done to get City cricket back on top. And by that I don't mean just getting his name on Ranji Trophy again.
A strong club structure generates inner strength and that is how Mumbai will produce quality players. He took on this aspect of Mumbai cricket and, like many of his city teammates, made himself available for every club match. I have in front of me a press clipping of October 1982, titled 'Sandeep Patil will play for CCI despite fracture'. Patil was knocked out of the Duleep Trophy semi-finals but decided to play in the final round of the Kanga League as his team had a chance to win the pennant. Ultimately Dadar Union won the title by defeating MB Union.
Times Shield seemed to be his favorite tournament in which he enjoyed title successes with Tata Sports Club, Nirlon and Sungrace Mafatlal. Patil has never been defeated by intense competition and he still faces it today as his group travels to convince voters that he is the right person to head the city's cricket body.
Patil cleaned up many bowling attacks of Mumbai's Ranji Trophy opponents and some of his innings gave the team better results. Like the 145 he hit against Delhi in the semi-final of the Ranji Trophy at the Wankhede Stadium in 1978–79. Mumbai were gloomy at 72-4 when Patil came on and lowered his head to guide his team towards the revival.
Alas, for the hosts, Delhi's first innings total of 359 could not be surpassed, with Mumbai ending with 329. After openers Sunil Gavaskar (0) and Dilip Vengsarkar, Rahul Mankad scored 29 runs as the next best score. (9) had quickly returned to the pavilion.
The next time he faced Delhi in the 1983–84 Ranji Trophy at the Wankhede Stadium, he made sure his efforts were not in vain. The following season, he had the privilege of being presented with the Ranji Trophy in the absence of captain Gavaskar, who was unwell on the final day of the final against Delhi.
Back to Patil's current ambitions. I think it would have required a good level of confidence to convince him to contest and now that he is committed, he will go all out. He is professional, efficient and passionate. That doesn't mean others don't have these important qualities, but isn't it the right time to break the four-decade streak and give a Test cricketer a chance, especially when the C in MCA needs more attention ?
Mid-Day's Group Sports Editor Clayton Murzello is an open-minded purist. He tweeted @ClaytonMurzello
Send your feedback to mailbag@mid-day.com
The views expressed in this column are those of the individual and do not represent the views of the paper