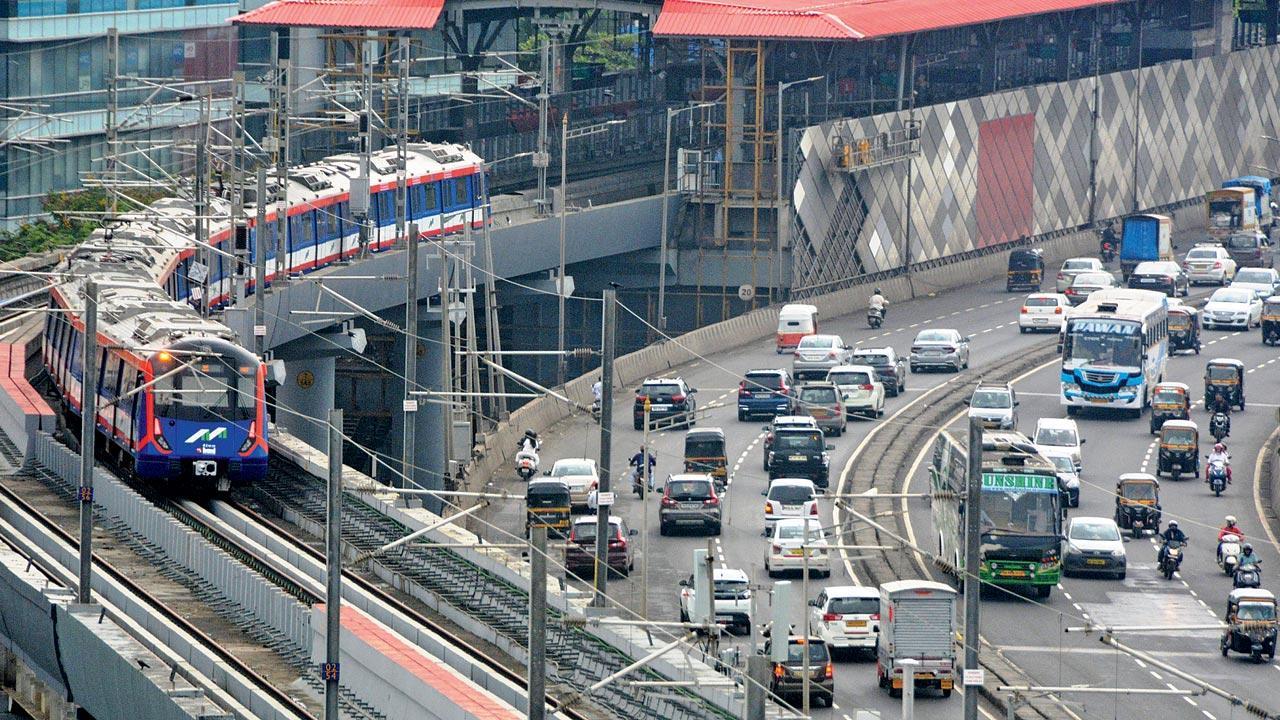 I sincerely hope that by next December, Bombay will feel like a first world city. I say this not because the government has been promising us a version of this since 2014 or so, but because I think we have optimism left, and we shouldn't waste it. If we think so, we can make it happen, and if it doesn't, we can always find someone to blame.
This time, however, I have statements to back up my sense of optimism. In July 2022, the Chief Minister of Maharashtra held a meeting with officials of the Civil Roads Department regarding making our roads pothole free within the next two years. Apparently, the meeting was held a day after the BMC experimented with some pothole-filling solutions, which means they probably had a deadline based on a new PowerPoint presentation and new fact-finding missions . This promise was reiterated just a few weeks ago, with the announcement of a Rs 2,000-crore beautification plan that would include repairing and resurfacing all roads in the city, among other spectacular and magical things. The chief minister also said that he would last for at least 30 years. The same week, he also promised that Thane would be pothole-free before the next monsoon.
It's hard to think back a few decades, but I believe I must have been around 4 or 5 when the BMC first started trying to fix Bombay's notoriously unserviceable potholes. Several committees have been launched since then, and possibly a vast army of scientists and politicians working round the clock to try and mix hot and cold, but I'm sure they're closer to a permanent solution now than ever. If the Chief Minister says it will happen, I am pretty sure it will happen, because no minister in living memory has promised us pothole-free roads before. A scientific breakthrough is nigh, and we just need to be patient for a few more months.
Read also: Mumbai, please give marathoners a wide berth
That beautification plan is just another reason for my hope and joy, as I look forward to all kinds of wonderful surprises around every corner before this year is over. New coastal roads where we don't expect them, perhaps, or a flyover connecting two other flyovers just to add a little spice to the daily commute on the Western Express Highway. Maybe the mangroves will be replaced with a mall, or the Aarey will be made over for a new aquarium. The possibilities boggle the mind. I look forward to some out-of-the-box thinking like entertainment on SV Road for those driving four hours from Bandra to Borivali. It's the little touches that make world-class cities so memorable to those who live in them.
This is not to say that there is no room for improvement. Little has been said about other issues related to crime, unemployment, malnutrition, poverty, public infrastructure, or those small communal incidents that flare up every other week. Still, vehicle owners will be happy if we get better roads by December, and everyone knows they are the most important residents of any city that aspires to be world-class.
I should also point out that Maharashtra is taking steps towards the future by paying more attention to some residents who have been neglected for too long: women. I refer to the latest panel set up by the most caring government we have: the 'Intercaste/Interfaith Marriage-Family Coordination Committee (State Level)' to provide "detailed information" about couples in such marriages, and matrilineal families. tasked with collecting. Women involved if they are separate.
This wonderful committee has been set up by the Women and Child Development Department of the state, which has consistently done everything in its power to make the women of Maharashtra feel safer than ever before. I know that the National Crime Bureau Records report has put Maharashtra in the top three states in crimes against women in 2021, but I am pretty sure those figures were based on some misunderstanding which will be resolved any day now by a new committee. should be done . If the knowledge of inter-religious and inter-caste marriages does not end the problems of women in Maharashtra, what will?
Things have never been better for women in our city and state, and for every other resident in general, which is why I have a big smile on my face when I think about 2023. When the travel magazines publish their annual reports on the world's best cities this year, I have no doubt that Bombay will leave behind New York, Tokyo and London.
When he's not boasting about all things Mumbai, Lindsay Pereira can be almost coquettish. He tweeted @lindsaypereira
Send your feedback to mailbox@mid-day.com
The views expressed in this column are those of the individual and do not represent the views of the paper