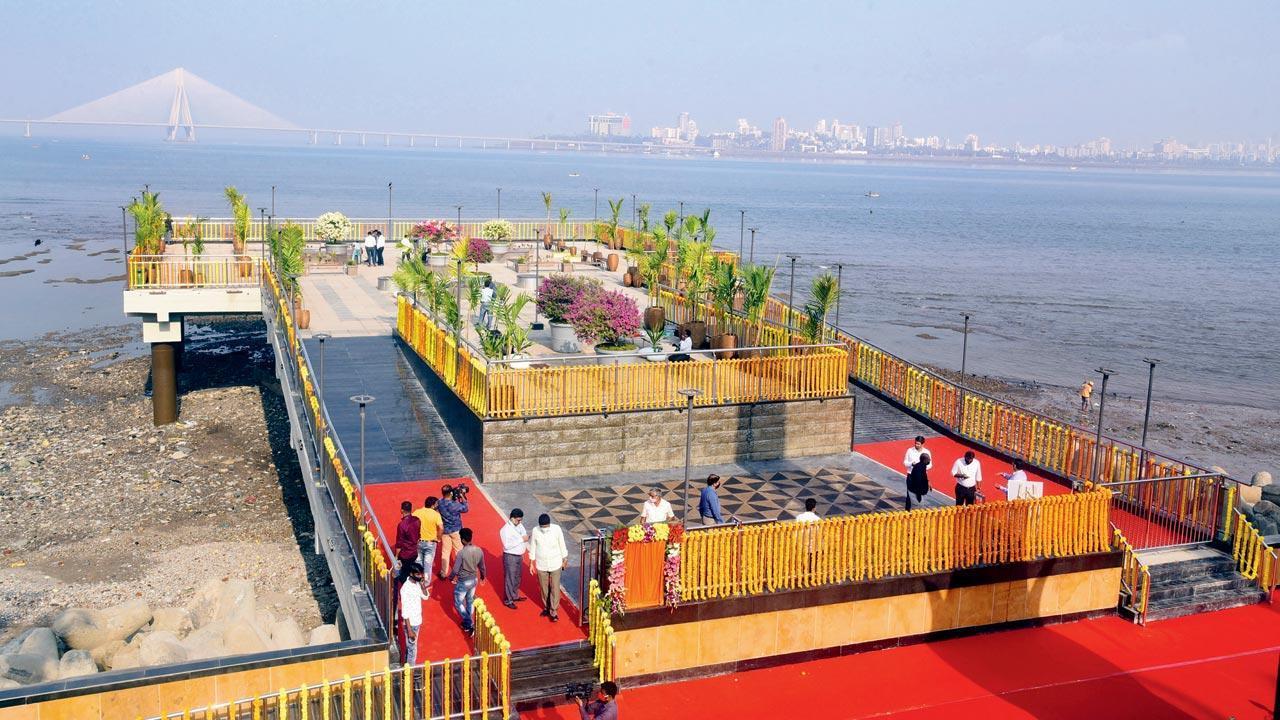 A viewing deck opened Dadar on 9 February. Near Chaityabhoomi Landmark in Dadar-Shivaji Park, the purpose of the viewing deck is to give people a bird's eye view of the beach and beyond. The deck is built on top of a non-functioning stormwater drain. It is decorated with plants and lights. Aaditya Thackeray has said on social media that efforts are being made to change the open spaces for citizens. Several reports state that there are plans for other viewing decks in the city.
Viewing decks can be a nice addition in a city that has very few public spaces to enjoy. We have to heed the officials who say we should preserve the deck and see that we don't spoil it too soon. It is definitely given.
Appreciating the initiative, we must emphasize that these viewing decks should give citizens a nice, clean city to visit. While the horizon may look spectacular from afar, it is of little use when the beaches are littered with rubbish. It would be pathetic to have access to mounds of rubble on our beaches below these decks. Our cleaning warriors working for beaches have told time 'n' again that they are cleaning up the beach to remove the same amount of plastic and debris from the water and even That again the garbage can also be taken out on the sand.
What we also need to do is have a scene that is worth watching. This can only happen if the surrounding is clean. The city has its own natural beauty, but the way we make it dirty, we make the places around it dirty.
Let us be worthy of these viewing decks for both visitors and locals alike. When we go to the deck, we should see the beauty but most important absolute cleanliness, cleanliness, hygiene which points towards a disciplined city and people are proud of their metropolis.