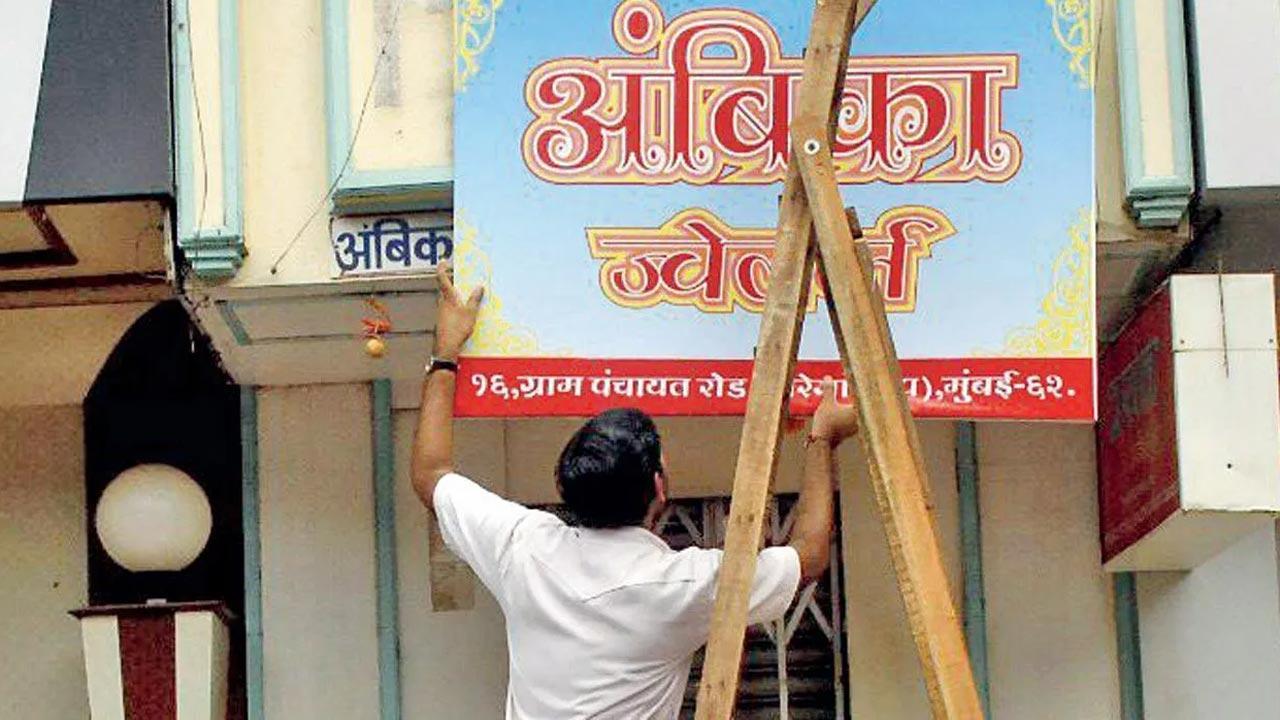 The president of Federation of Retail Traders Welfare Association (FRTWA), a trader's body in Mumbai, spoke about the alleged threats and intimidation he was facing. He said in a column in this newspaper that he had been thrown out in a hate campaign after he recently raised his voice against a decision of the state government to tell shop owners that their shops in Marathi language. The name of should not be bigger than it should be. of other languages. It should be prominent and visible, it said.
The issue of signboards has raised its head once again and with this decision of the government, we can surely see tremendous controversy and some very controversial times in the near future.
Shop owners are already putting up Marathi language signboards in front of their stores, but now it should be prominent and visible. Those who are against it should support those few who dare to speak their mind, because it is unfair to put a gun on someone else's shoulder and then shoot.
Whatever the road ahead, we must see that it does not turn into violence and fighting on our streets. We goons cannot threaten the shop owners that they will break the windows and the front of the shop.
We have a very tough time at the moment, with the coronavirus. The economy is struggling and retailers have been hit especially hard with the lockdown and restrictions. They don't need another setback and more expense.
Plus, we don't need threats, intimidation, and violence because we have so much more to deal with. One can now only push for a mutually acceptable solution as even words like prominent and visible leave a very gray area which can be used by anti-social elements to bribe and intimidate people to accept . Let's see that civility, the rule of law and respectful dialogue are maintained.