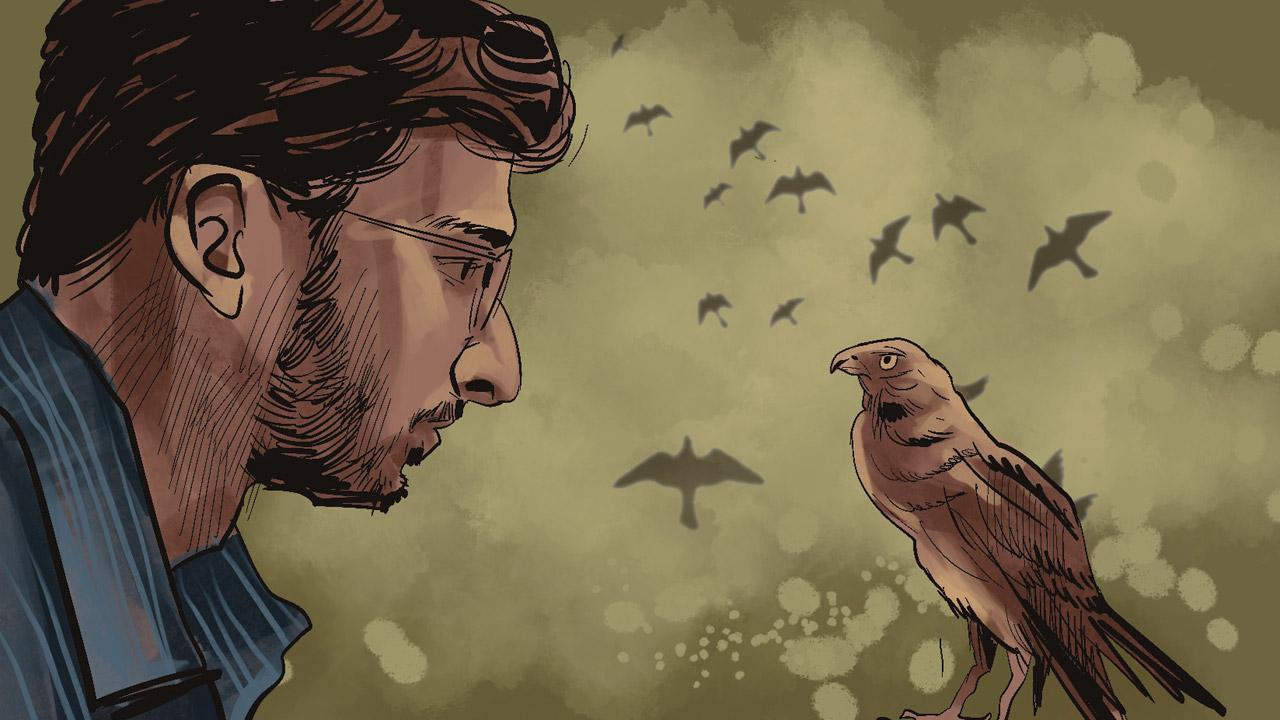 Shaunak Sen's brilliant and daring documentary All That Breathes has won the Grand Jury Prize in the World Cinema Documentary Competition at the Sundance Film Festival. The film is many things at once—a deeply political, philosophical, environmental, poetic, compassionate, witty and moving documentary, a clear-eyed, courageous commentary on today's right-wing India. It follows two brothers, Nadeem Shahzad and Muhammad Saud, and their associate Salik Rahman, who have dedicated their lives to saving the eagle – the black kite, the royal bird – rapidly falling from the sky, the pollution of Delhi. Thanks to, and Hurt by Manja ( Kite ki String). He has rescued over 20,000 birds from a makeshift bird clinic in the basement garage of his modest home in Wazirabad, North Delhi. Eagles, eagles, are their companions: they eat meat with their hands; A naughty kite also skilfully swoops in and steals Salik's glasses from his face, without scratching it.
Sen is drawn to fascinating stories of marginalized people. His first documentary feature Cities of Sleep (2015) is also a brilliant document on how Delhi's homeless must pay the 'sleep mafia' to sleep on its sidewalks or street dividers, which was at Dock Leipzig and other festivals. His All That Breathes is a prime example of how indie and docu filmmakers will have a voice that can be heard around the world, even if the government shuts down all major film institutions (why bother with the film, when Can you build consent with just a WhatsApp video?) Sen's producers include Teddy Leifer, Aman Mann, Flori Priest and Sen himself, who has funding from several countries.
When the brothers first took an injured kite to a bird hospital, they were turned away because of a "carnivorous bird" and decided to treat it themselves. They tell how the throwing of meat (feeding the birds) gives sabaab (religious credit); How their mother told them stories as children of Billy Baba (a cat saint) and Ek Vulture Ki Mazar (a Vulture Temple). One of the brothers says, "Not everyone should distinguish between the breathalyzer."
How kind they are, says one: "This male moth has an 'egg indentation' in its abdomen, keeping its eggs warm … release them early as their chicks will be waiting in the nest." The opening scenes reveal India's capital teeming with dirt mountains, open sewers, toxic froth floating on the Yamuna River, pigs, cows, goats, turtles, rats, flies, mosquitoes and much more. We are reminded of how moths feed on rats and help keep our cities clean. "I don't save kites, kites save us," says a brother.
The existence of kites is a metaphor, associated with the existence of a Muslim minority in India's toxic, right-wing environment. All around brothers, Muslim houses and shops are being burnt, mosques are being destroyed and fierce religious riots are going on. Still, the brothers are adamant about horrors, even philosophical ones. Consumed by their passion for healing birds, the brothers, who run a soap making business, have joined the CAA (Citizenship Amendment Act) protest, protesting the move to make Muslims refugees in their own country. is not the time. "Imagine, a spelling mistake is making us refugees" says a brother referring to his father's HSC certificate. Nadeem goes on to say, "Now it is not just hatred but hatred." "calling us" [Muslims] Termites and rats, they made it about cleanliness. ,
"Will you go to Pakistan or Bangladesh?" The wife asks the truth. The brothers' exquisite, everyday poem on the film Kites: "Slut-sa til aasman mein," (lazy dot-in-the-sky), or "You don't care about things because they share the same country, religion. Or politics. Life is kinship. We are all communities of air," says Saud.
After the New York Times wrote about him, his NGO Wildlife Rescue is able to get some funding; Even as they stretch to rooftop cages, Nadeem goes to Lees MacRae College in the US to study international bird rescue, while Saud manages the hospital alone.
With top notch technical credit, Disha is completely confident. Aided by German cinematographer Ben Bernhard Riju Das and Soumyanand Sahi favors slow pans that reveal a lot. Editor Charlotte Munch Bengtsen (Joshua Oppenheimer's The Act of Killing) and co-editor Vedant Joshi (The Discipline) do a superb job of connecting parallel metaphors, yet playful. Summit Bob Nath's sound design and Roger Goula's music elevate the film considerably. I'm still smiling at the thought of termites with a doctorate – it ate a PhD degree.
Meenakshi Shede is the India and South Asia representative for the Berlin International Film Festival, a national award-winning critic, curator of festivals across the world, and a journalist.
Contact him at meenakshi.shedde@mid-day.com