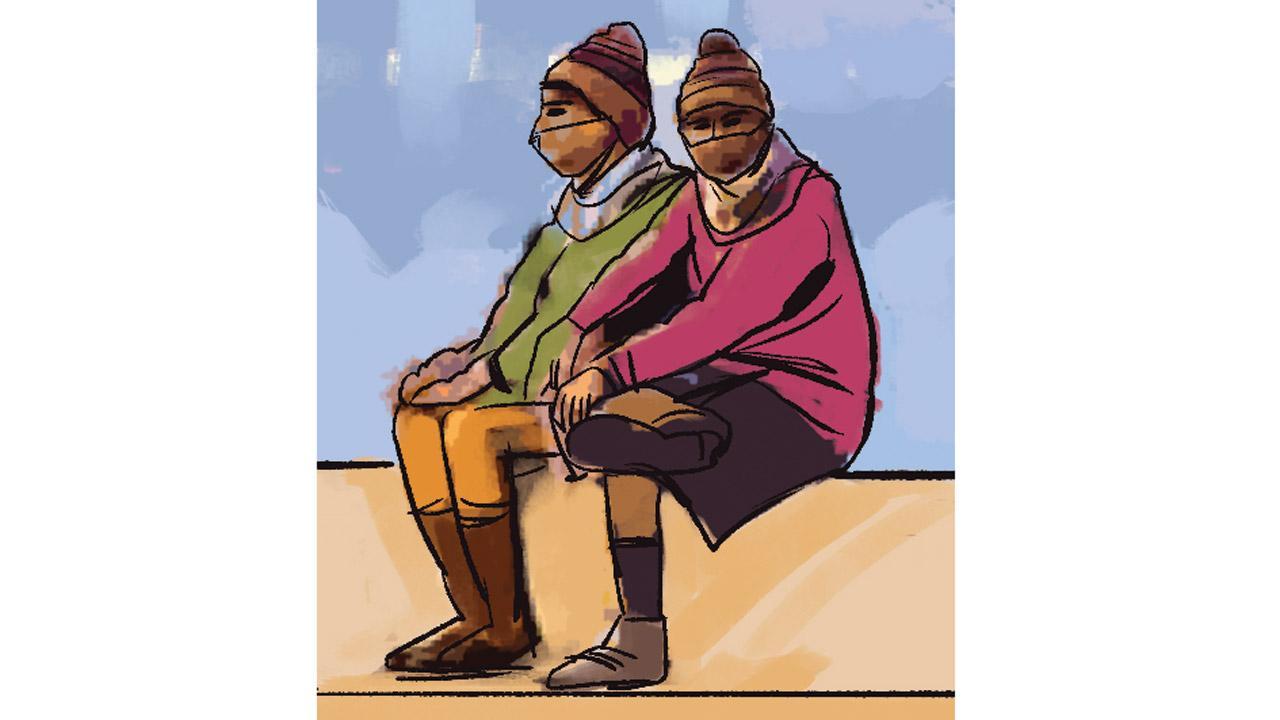 Mania, it is a fact that people do not like other people's happiness and always want to drag them down. These people are mostly from Delhi, but unfortunately their attitude is spreading.
As you know, Bombay is currently experiencing winter. I mean, not the real, Yaari Road winter in which people wear boots and turtle necks all year round in case they suddenly have to look-test for a Yash Raj Honeymoon song. So, yeah, we're feeling it, so some of us have put on sweaters and vented our feelings on social media, because isn't it a god-given purpose?
A friend who only sends me an annual text—'HNY'—suddenly called me. "I have heard that you are looking for a big place". "It's cold," I said, coldly. "My husband showed me your picture early in the morning before going for a bicycle ride. He was laughing a lot. Today he went late because there is a lot of fog in Delhi right now. "Okay Komolika! So, you guys have fog. Hmmf.
Ignoring the zalim zamana, I made myself a wonderfully spicy stew filled with winter vegetables, and apparently posted it on Facebook to celebrate the cold season. Comments from the people of England: What is cold? Comments from the people of Minnesota: Is it snowing? Comments from the people of Kashmir: Laugh-cry emoji. Behavior of Delhiites? Laugh at every comment—because they started it, right? As you know, I have a yellow notebook in which I keep a record of all my complaints, including the behavior of people on social media with jaundiced eyes. This is all recorded. I will respond appropriately when they drizzle something in their monsoon-free muluks and display undue enthusiasm about the chai-pakoda season.
Thereafter, I limited myself to seeing posts from only Bombay people, where the masses were slowly competing suburb-wise for which one was cold, Kharghar ("Kashmir Wali Feels"), Ghatkopar ("Here The tea is getting cold in a minute), nalla sopara ("new Nainital is brother") or Mira Road ("Matheran ban gaya hai bhai"). Colaba tried (presumably, with one sentence, they're from 1978) – "Cool-aba guys!" and was rightly ignored. I explored an important piece of social history—one day in 2008 when it was 8.5 degrees and young Bombayites were traumatized because they had to wear half-pants school uniforms or some (no doubt from Delhi) parents. did not allow them to be worn. Geyser. I saw not only the people of Delhi descending with their 'Our microwave is colder than that' remarks, but so were the people of Odisha, Northeast and Visakhapatnam, with 13 degrees in their parts and babies indicating the gentle return of spring. give. Cover the pickle in mustard oil and keep it in the sun. What is this Akhand Bharat of winter trolling?
Why are the people of Delhi angry with our five-day winter, which is as fleeting as Nargis's flowers? Why are they sensitive like the diaspora, simply because they have exotic weather and a few days of Gulzar brand winter sun, Kachhi, Pakki, Simdati, Seema-ti and Mehkti? We just like their pictures with our good heart, they should learn from us.
Anyway frenzy, my feet are cold. I need to put on socks and make that expensive hot chocolate I ordered from Instagram. Yes, I got it, dark chocolate and mint-chocolate. Crush what is to be crumpled.
Paromita Vohra is an award-winning Mumbai-based filmmaker, writer and curator working with fiction and non-fiction. Reach him at paromita.vohra@mid-day.com